The newest member of the North Dakota Supreme Court will be its new chief justice.
State Sen. Oley Larsen disputes the controversy around his Facebook posts calling U.S. Rep. Ilhan Omar a terrorist, describing it as "such a n…
A few days before North Dakota's capital city turned its focus to a fierce debate over refugee resettlement, a conservative state lawmaker put…
Fact check: Burleigh county commissioner received clarification on refugee resettlement ahead of public meeting comments.
North Dakota's Ethics Commission continues to make steps toward its rule-making process, starting with a code of ethics.
Reps. Todd Porter and Nathan Toman are seeking reelection in 2020 to District 34's two House seats.
North Dakota Treasurer Kelly Schmidt, the state's longest occupant of that office, won't seek another term in 2020.
Burleigh County commissioners in a 3-2 vote on Monday gave their consent to continuing to resettle refugees in the county, culminating a week …
As the Burleigh County Commission prepares to hold a hearing on refugee resettlement, refugees who have called Bismarck home share their stories.
Online holiday shoppers in North Dakota will again notice something different in 2019, and the state is getting the benefits.
Fourteen North Dakota lawmakers are on a policy trip in Puerto Rico. Legislative leaders say such trips are useful for advancing legislation.
Mandan city commissioners on Tuesday unanimously approved an ordinance that allows the Lonesome Dove bar to keep its disputed mural but holds …
GRAND FORKS -- Andrew Armacost has been chosen as the University of North Dakota's next president.
Burleigh County commissioners on Monday delayed voting on a proposal from Lutheran Social Services of North Dakota to continue resettling refu…
Controversial rules regulating North Dakota cottage foods are set to go before a committee of state lawmakers, not all of whom view the rules …
North Dakota Attorney General Wayne Stenehjem on Monday inducted the newest agent to the state's Bureau of Criminal Investigation.
Approved standards include that roofs, floors and walls must not be deteriorated; units must have a permanently installed heat source; and str…
North Dakota's Pardon Advisory Board has recommended to Gov. Doug Burgum the first round of names for pardons for low-level marijuana offenses…
Gov. Doug Burgum has sought "to institutionalize the displays of gratitude" across state government. Research suggests expressions of gratitud…
The North Dakota Industrial Commission on Monday authorized a pilot project that will shoot natural gas back underground to squeeze more oil o…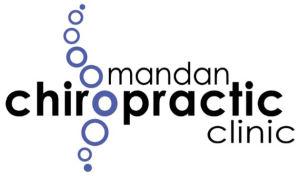 Mandan Chiropractic Clinic - Dr. Erik Isaacson
Gov. Doug Burgum has pardoned a turkey as part of an annual Thanksgiving tradition with the North Dakota Turkey Federation.
Bismarck residents use less water during summer because of wet summer and increased water rates. Residents used 20% less water in July, when w…
Supporters of the Office of Recovery Reinvented say the initiative is making progress on beating addiction. But the office's future isn't cert…
A 13-year police veteran has been sworn in as the chief of police in Lincoln.
North Dakota's Children's Cabinet began its work Tuesday. The new board will look at children's services in the state to improve their coordination.
North Dakota state government has gotten top marks for financial reporting transparency from the nonpartisan watchdog organization Truth in Ac…
Former U.S. Sen. Byron Dorgan, D-N.D., has penned a new book inspired by the plight of a young Native American girl abused 30 years ago in a f…