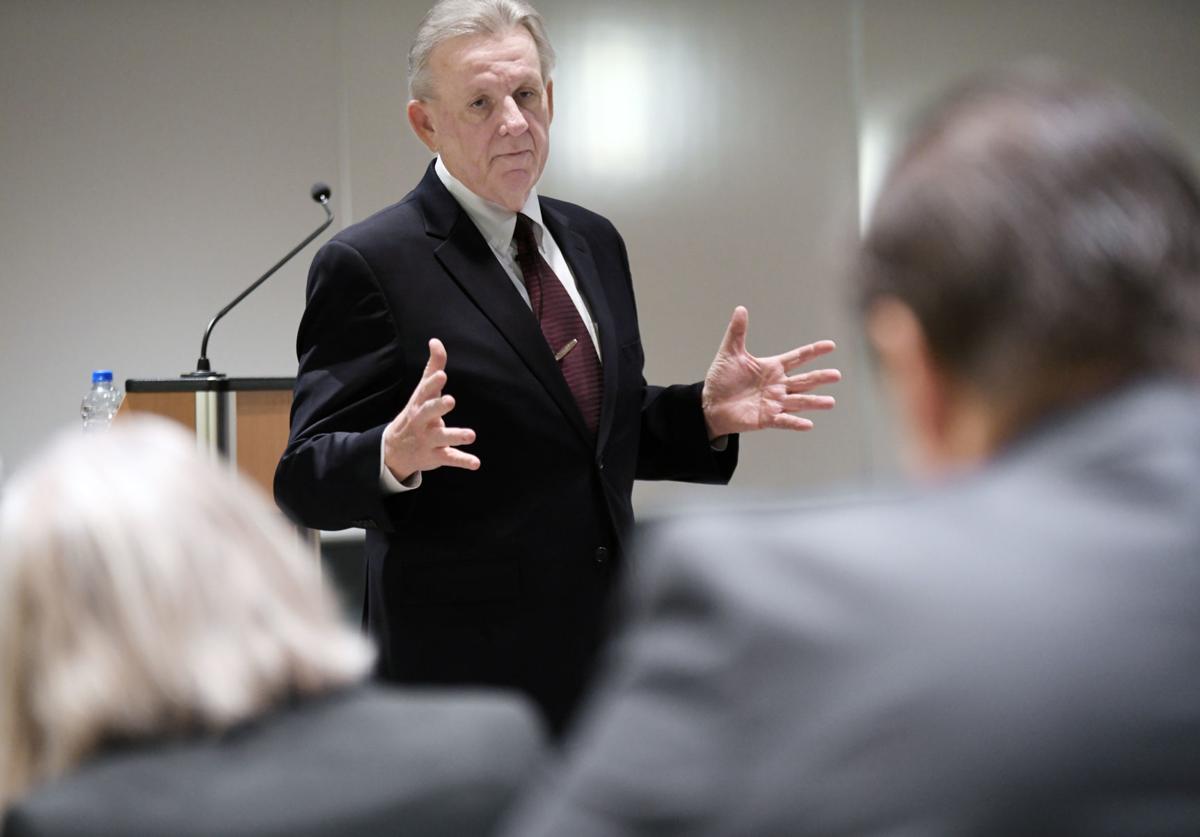 Douglas Jensen, president of Rock Valley College in Illinois, has been named the next president of Bismarck State College.
The State Board of Higher Education unanimously chose Jensen on Thursday after spending an hour interviewing each of three finalists. The interviews were held over video conference due to the coronavirus pandemic.
Jensen has led Rock Valley College since 2016. Previously, he was president for the Alabama Technology Network in the Alabama Community College System.
He will succeed President Larry Skogen, who announced his retirement last year and is stepping down at the end of June.
Jensen will be the seventh leader of BSC. He will start on or before July 1.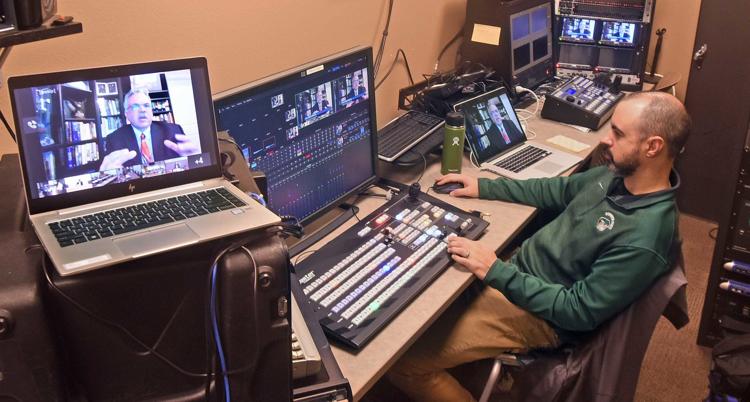 The other finalists were Clark Harris, special assistant to the president at Laramie County Community College in Wyoming, and Philip Klein, dean of the School of Health and Public Safety at South Piedmont Community College in North Carolina.
Forty-one people applied to succeed Skogen. A search committee held video interviews with 12 before inviting five candidates to campus early this month. Each candidate spent time meeting with students, staff and community members during the campus visits.
"Dr. Jensen has a great background and the right skill set to lead BSC forward into a new era. I am very pleased with the process used to get to this point, in particular the great work done by the search committee. I'm looking forward to welcoming Dr. Jensen to BSC this summer," said Dan Leingang, BSC vice president for academic affairs, and co-chairman on the search committee.
Jensen cited BSC's polytechnic mission expansion and the opportunity to work within a unified system of 11 public institutions as two reasons the presidency appealed to him.
"This is a very unique opportunity to me professionally. To be in a system where you have two-year colleges, community colleges, four-year state universities and (tier one) research universities all under one leadership structure, and the collaboration that can occur in that environment I think is very powerful," Jensen said during a phone interview with the Tribune.
He also noted the strength of BSC's wide ranging partnerships, and plans to leverage the college's location in the state capital to attract other public-private partnerships.
You have free articles remaining.
He previously visited the Bakken while working in Pennsylvania, which has an energy industry based around the Marcellus shale and Utica play. Energy and health care are two areas he plans to build on as BSC moves forward with its polytechnic mission expansion to add more four-year degrees.
Jensen will be paid $226,889 per year and will serve under a three-year contract, said State Board of Higher Education Chairman Nick Hacker. The search cost $38,400 to conduct. If Jensen leaves within three years, he will required to reimburse BSC for some search costs, Hacker said.
Jensen was the only finalist who was a sitting president at another college. He has more than 30 years of leadership experience in a community college setting.
Prior to serving as president of Rock Valley College, he was the president of the Alabama Technology Network for one year; the vice president of economic development and CEO of the Advanced Technology Center at Westmoreland County Community College in Pennsylvannia for five years; the vice president of learning at Northcentral Technical College in Wisconsin for three years; the academic dean and associate academic dean of general studies at Northeast Wisconsin Technical College in Wisconsin for six years; and held a variety of leadership positions, including assistant dean, at Community College of Allegheny County in Pennsylvannia for more than 17 years.
He has a doctoral degree in higher education leadership from Edgewood College in Madison, Wis.; a master of science degree in organizational leadership and public administration from Geneva College in Beaver Falls, Pa.; a bachelor of science in business administration degree in Human Resources Management from Geneva College; and an associate of science degree in Biological Sciences from Community College of Allegheny County in Pittsburgh, where he later worked.
The Illinois legislature did not pass an operating budget in 2016 and 2017, putting Rock Valley College and other community colleges in Illinois into a difficult financial situation during his first two and a half years as president there. In his application for the BSC job, he said the college's Board of Trustees made it a priority to balance the budget without state funding, and he and his team were able to do that for the past three years. The college has a budget of $110 million in 2020, and employs over 670 full and part-time employees.
Jensen spoke extensively during campus forums and interviews about framing education as an investment, not as an expense.
"Sometimes we allow education to be defined as just a public expense. But really the value is, when you look at education and how it can be used as an economic investment," Jensen said.
"Community colleges are well positioned to do that. When I look at a community college, I look at an inter-relationship between community development, workforce development and economic development. If we want to have strong communities, we need to have a strong workforce. If we want to have a strong workforce, we need to have a strong economy. And if we want to have strong economy, we need to have good communities where people want to live and raise their families. That is an economic investment. That is a value proposition that many individuals should be welcoming," he said.
Personal and professional quality of life is what he is looking for at this stage of his career, which is part of the reason the smaller size of Bismarck appealed to him. He's an outdoors person by nature, and is looking to explore North Dakota's natural landscape. He plans to remain at BSC long term.
"I've lived in Green Bay and Wausau (Wis.), so I've lived in areas that are not as heavily populated and I feel very comfortable in those communities. That was one of the things that was attractive to me for this opportunity.
"There's quality of life that comes with being in certain communities, and being able to share and to serve the community and have relationships -- you don't always find that in different areas of the country."
He envisions his first 100 days in office involving meeting people and acclimating himself with the campus and the community. His wife, Karen, will be a constant presence at BSC sporting events and he plans to be a visible presence on campus as well.
"Karen and I are looking forward to the move, and looking forward to making this journey a long one," he said.
Be the first to know
Get local news delivered to your inbox!