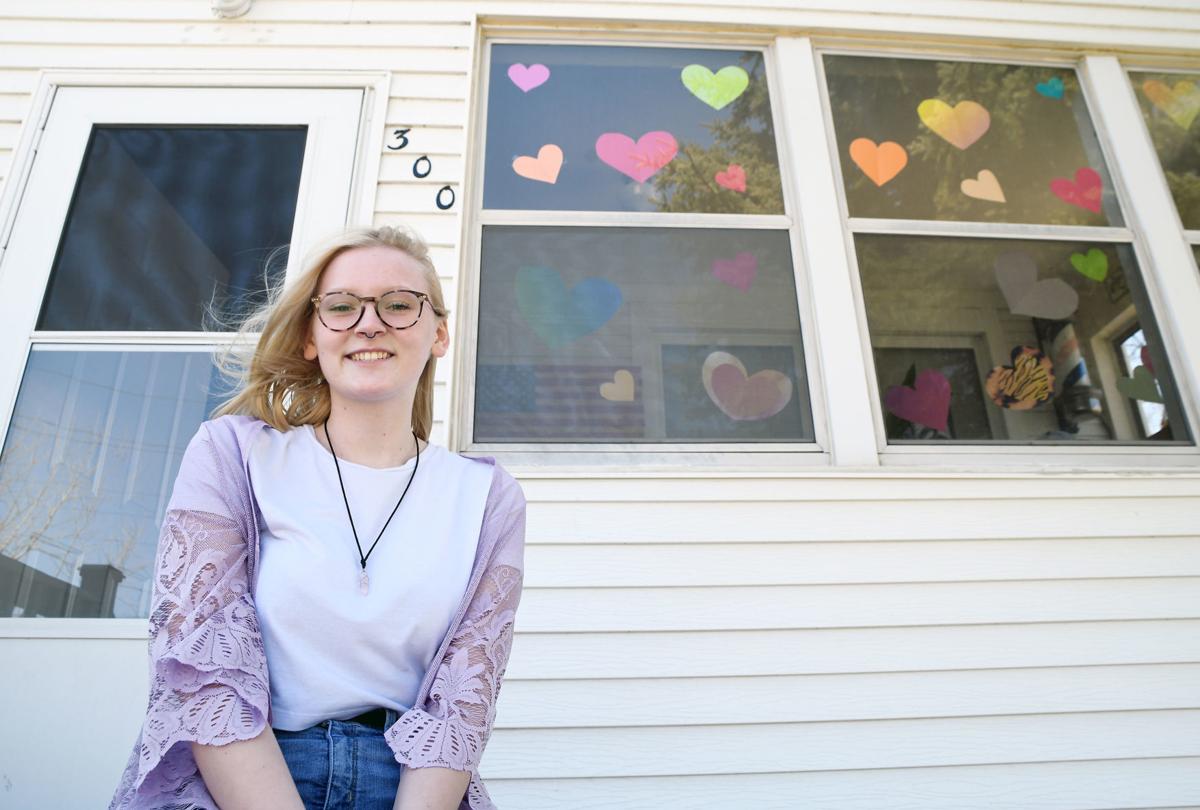 Senior year of high school is a final goodbye, one last chance for students to be with their classmates and friends before moving on to the rest of their lives. For the class of 2020, however, that goodbye came too early.
Gov. Doug Burgum announced that North Dakota public schools would be closed indefinitely starting March 16 in order to combat the spread of COVID-19. While it wasn't immediately clear how long this closure would last, it is becoming more and more clear to the 2020 senior class that they will not be going back to finish their senior year.
"This crisis has stunted a lot of things that I always assumed I would get," said Liberty Hurley, a senior at Mandan High School. " I assumed I would get a classic graduation, a senior prom or even a chance to say goodbye, possibly forever, to my classmates, and now I don't have that opportunity."
The closure also affected high school sports seasons, with the state class A basketball tournament being shut down midway through.
"The ending of the state tournament was a shame," said Elijah Klein, a senior forward for the Mandan basketball team and University of North Dakota football commit. "It's sad that I didn't even know my last game was my last game."
Since schools have closed, students and teachers have had to make the move to distance learning in order to finish their education.
"Mandan High loans iPads to every student at the beginning of the year, so we are using those iPads at home to video conference with teachers, submit online assignments and take tests," Hurley said.
"I think (online classes) are easier, but I do miss seeing my classmates," Klein said.
Students aren't the only ones adjusting to online classes, however, with teachers on much of the same learning curve.
"I never realized how much I needed and liked in-person instruction until it was not an option," said Mandan High School English Teacher Hannah Cahoon. "Some of my favorite days with my students have been when a question out of left field actually led to an incredible learning moment. There's so much less opportunity for that now."
As of right now, districts are looking into postponing or holding online graduation ceremonies, but solid plans are still murky. 
In addition to concerns about how this school year will end, some seniors are worried about their plans for the future.
"Since a lot of jobs and career opportunities have been affected by the Coronavirus, I have almost completely changed my after high school plans," Jackson Gerving, a senior at Bismarck High School, said. Gerving has been day trading for the past couple of years and is focusing on school until the markets pick back up.
Gerving says that until the markets pick up, he will be doing school work along with possibly picking up a part-time job.
While these students know that now is an unprecedented time, they are still grieving their lost year.
"It's really frustrating to not get the senior experience that I saw countless seniors get before me," Hurley said. "But it's important to remember that the inevitable can't be controlled, and when it's broken down, people have the choice to let this control them or embrace it. I'm trying to choose the latter."
Concerned about COVID-19?
Sign up now to get the most recent coronavirus headlines and other important local and national news sent to your email inbox daily.