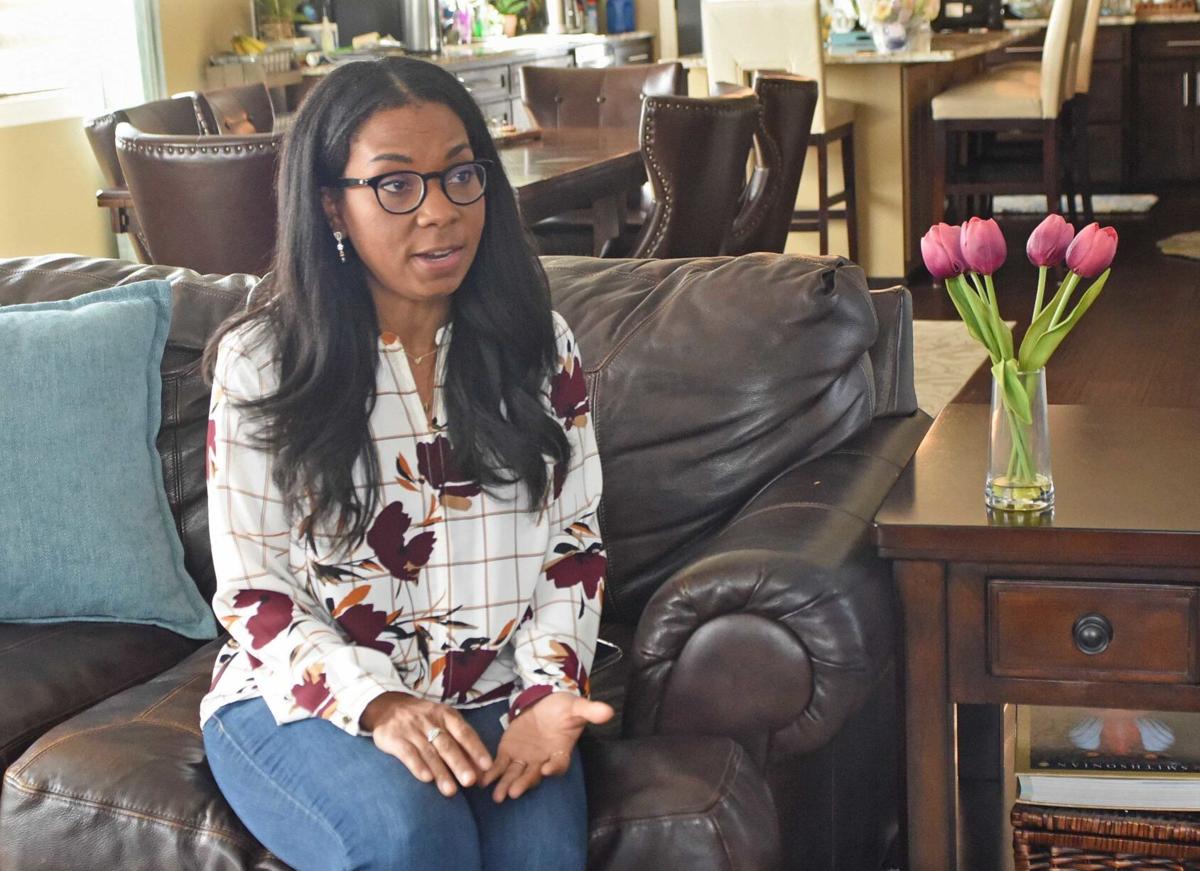 Victoria Ngatia graduated from the University of Mary with her master's degree this spring, fulfilling a longtime dream after being told her chances of going to college were "nonexistent."
Ngatia, a 37-year-old mother of three, came to the United States from Haiti when she was 15 and spoke no English. A few months after arriving, she took a college entrance exam. A guidance counselor told her and her parents that with her test scores, college was not an option.
"My parents were devastated," she said. "Because after all, our dreams were always to earn a degree, and that's what the goal is when you come to America. I carried that with me for a very long time, that I wasn't capable."
Ngatia was a stay-at-home mom before going to the Bismarck university, but she said she has always wanted to pursue higher education, and she has a passion for psychology. When she visited Haiti after the country's 2010 earthquake, she saw how mental health had been put on the back burner.
"I always knew it was important, but it was when I went back home that I really recognized how important mental health is, and I felt that it was a good choice for me to pursue my master's in counseling," she said.
While getting her degree, Ngatia sometimes questioned her abilities and wondered if she was being selfish for focusing on her education. Ngatia said her husband, Joe, inspired her and pushed her to go to school, and that her parents were her "rock."
Becky Meidinger, who taught Ngatia, said she told her class a story one day of how her own mother went back to school. Meidinger didn't remember the volleyball games her mom missed, but she did remember seeing her cross the graduation stage. Meidinger told the Tribune that Ngatia approached her afterward and told her that she had needed to hear that story. 
Ngatia told the Tribune, "It reaffirmed to me that what I was doing was the right thing for me, and I wasn't being selfish. You don't have to have that cookie cutter college life, and no matter what age you are, you can still do something that inspires you."
She credits her professors with supporting her throughout the process.
"I saw myself gradually and slowly getting that confident to be able to do one more semester, and one more semester," she said. 
Ngatia's three boys -- ages 8, 11 and 14 -- were at her graduation, and she said her oldest son told her that he was proud of her.
"I had tears in my eyes watching how proud they were," she said. "And my youngest wanted to wear my hat. ... It brought a lot of joy to my heart."
When Ngatia started her graduate program, she thought she didn't want to work with kids because of her role as a mom. But Ngatia now works as a mental health advocate at Dakota Children's Advocacy Center, and she said being a mother gives her a different perspective when it comes to working with children.
"I'm grateful that I am a mom in being able to do the job that I'm doing right now, because it brings a different level of intentions and skills that I believe I only have because I am a mom," she said.