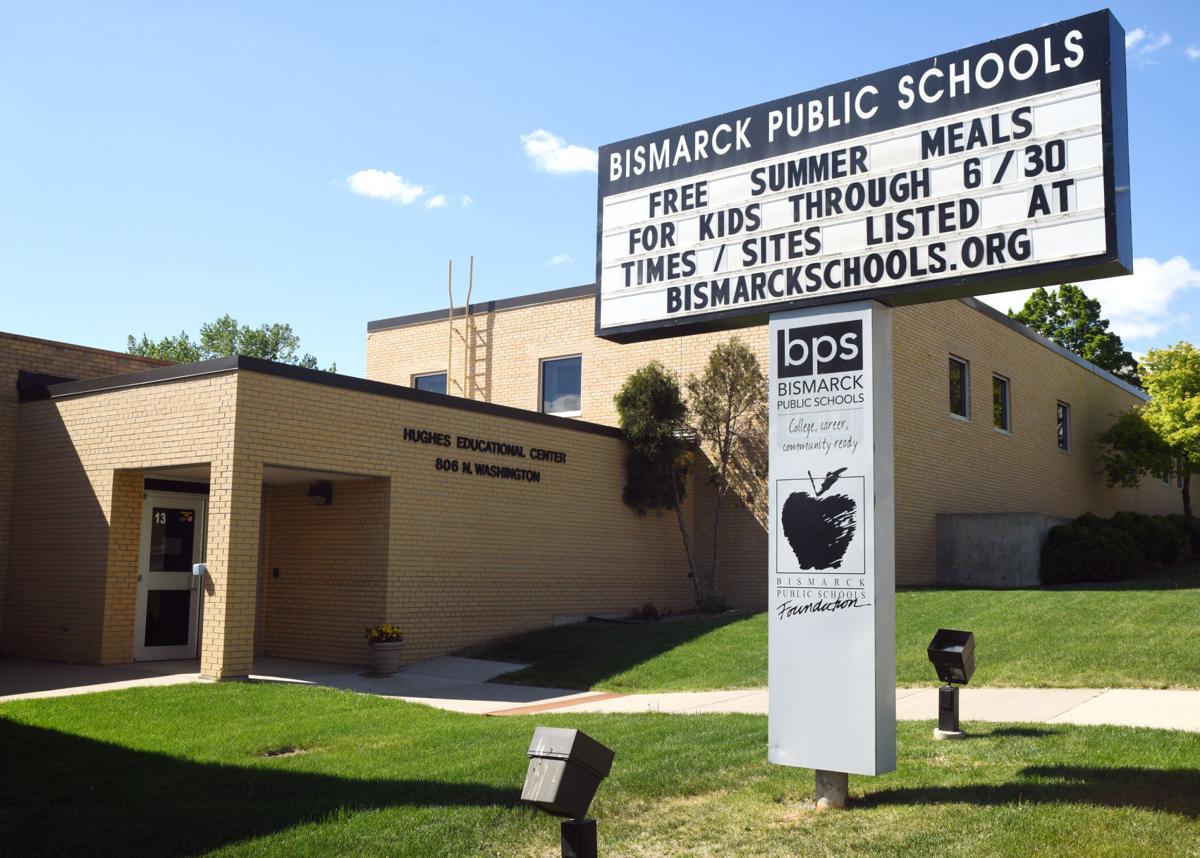 Bismarck-Mandan school districts are continuing to monitor COVID-19 cases.
Neither Bismarck Public Schools nor Mandan Public Schools are requiring masks or conducting contact tracing among students. Both districts are recommending masks, and parents receive an email if a student in their child's classroom has tested positive for COVID-19. Parents are asked to monitor their children for symptoms.
Bismarck reports the number of COVID-19 cases among students and staff through a dashboard on its website. The latest BPS dashboard update was from Thursday and showed 124 total active cases. Fifteen of those were elementary staff, seven were secondary staff and four were listed as "other" staff; 45 were elementary students and 53 were secondary students.
No classrooms have had to close due to COVID-19, Bismarck spokesman Steve Koontz said.
Mandan Public Schools will not release a COVID-19 case dashboard, spokeswoman Jessica Petrick said. Numbers are compiled by Assistant Superintendent Jeff Fastnaacht and released throughout the district every Friday through its communication system.
The district had 11 active cases among students as of Friday including one enrolled in Mandan's virtual learning option. No active staff cases were reported.
The district did not have a dashboard last year but provided updates during school board meetings.
Health care workers in the Bismarck area and across the state have pushed for masking in schools this academic year. Bismarck-Burleigh Public Health Director Renae Moch and Bismarck City Health Officer David Pengilly sent a letter to BPS before the start of the school year urging the district to require masks in schools.
A group of more than 150 medical professionals signed an open letter addressed to superintendents, school boards and parents Thursday asking them to require students, staff and visitors to wear masks at school regardless of vaccination status.
The North Dakota Chapter of the American Academy of Pediatrics sent an open letter to all superintendents in August asking them to require masks.
Erin Price, whose 6-year-old son started kindergarten in Bismarck this year, said the lack of a mask mandate in schools is "negligence" by leaders.
Her son started school Aug. 26 and by the following Monday, he had a fever. She took him to the doctor on Tuesday, where he tested positive for COVID-19. Her son was the only student in his class wearing a mask, she said.
"It's been a crazy 10 days," she said.
She and her husband also contracted COVID-19 even though they've been vaccinated and have been working from home. Price said her husband would likely have had to be hospitalized if he hadn't received the vaccine.
Her son is cleared to go back to school Monday, which Price said is like a part two to his first day, and he's excited to go back.
Masks shouldn't be a political issue, she said. 
"As North Dakotans, we talk about neighborly behavior and caring about others, and this isn't it," Price said.