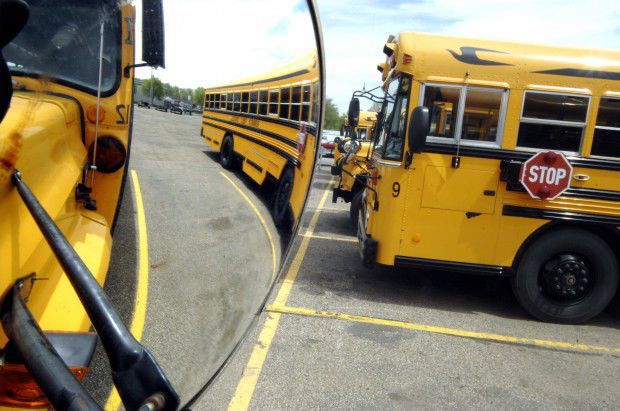 North Dakota State Superintendent Kirsten Baesler on Wednesday approved a fourth school district to transition to a four-day school week in the 2020-21 academic year.
Eight Mile School District of Trenton in northwestern North Dakota applied along with three other schools by the March 1 deadline. Baesler earlier this month approved the Mandaree and White Shield school districts and Hillcrest Seventh-Day Adventist Elementary in Jamestown.
North Dakota's Department of Public Instruction requested additional information from Eight Mile, which then completed a district community survey, department spokesman Dale Wetzel said Tuesday.
Eight Mile's school board administered the survey from April 16-20. It garnered 175 respondents and majority support for the four-day school week. The board afterward approved moving to a four-day week, with more details to come regarding a 2020-21 calendar and programming.
"A thorough review of the initiative, which will include several opportunities for input from parents, students, school staff and our community, will occur during the upcoming school year to determine whether this will be an initiative that will be continued beyond 2020-21," a school district announcement stated.
Eight Mile School District has 290 K-12 students, Superintendent Matt Schriver said. The move to a four-day week is a one-year trial, he said, largely driven by opportunities for professional development for staff and time for remedial coursework and enrichment activities for students on Fridays. A four-day week also could improve attendance, Schriver said.
"The survey showed, 'Hey, let's try this,'" he said.
Twelve schools in North Dakota are on four-day weeks for at least part of the current school year, up from six last year. All but one of those are public schools. 
The provision in state law allowing for four-day weeks has been around since at least 1999. But it wasn't until 2014 that East Fairview and Dunseith became the first school districts in the state to adopt it.
A move by the 2019 Legislature made it easier for schools to implement a four-day week by shifting how yearly minimum instruction time is tracked, to hours rather than days. That gave schools more flexibility. 
Proponents of the four-day school week say it improves attendance, appeals to teachers who may not otherwise choose to work in that district, and can help cut costs. Opponents argue that longer school days may be harmful to students, and that finding child care for younger children on weekdays is difficult on families. 
Be the first to know
Get local news delivered to your inbox!