A third-grade teacher suspended after she allegedly sent racist and sexually explicit text messages to her ex-boyfriend is back at work after …
No foul play is suspected in the death of a student on the Bismarck State College campus, police and BSC President Larry Skogen said.
The North Dakota Heritage Center and State Museum on Sunday is hosting a talk about the history and culture of the Ojibwe and Metis people, wh…
Gov. Doug Burgum is encouraging high school students to explore their aptitude for cybersecurity and computer science by registering for the G…
Alumnus Stephen Easton has been named interim president of Dickinson State University.
The North Dakota Highway Patrol is bringing its "Trooper on a Bus" campaign to the Hazen area.
The Bismarck Public School district is inviting the public to tour the new Bismarck High School auditorium.
Bismarck State College officials are looking for more consistency with student enrollment at the National Power Academy in Saudi Arabia, but o…
The University of Mary plans to name its School of Health Sciences after Saint Gianna Beretta Molla.
The BSC Presidential Search Committee discussed what characteristics it'd like to see in the next president of the college at it's first meeti…
An active threat alert sounded over the intercom system at Alexander Public Schools on Tuesday morning, and students and staff had no choice b…
The Superintendent of Mandan Public Schools, Dr. Mike Bitz, has been named the North Dakota Superintendent of the Year.
The state Department of Agriculture is making $30,000 available to help North Dakota communities and schools plant orchards and gardens in 2020.
The premier hands-on science center in North Dakota achieved two milestones this fall. Gateway to Science is marking its 25-year anniversary a…
North Dakota Attorney General Wayne Stenehjem issued an opinion Wednesday clarifying the differences in eligibility requirements for two highe…
More than 600 school board members, administrators and others are expected to attend the North Dakota School Boards Association's annual conve…
Mary Stark Elementary School in Mandan is nearly ready to distribute food as part of the Great Plains Food Bank's school pantry program.
Co-taught by a math and economic teacher, Legacy's personal finance class prepares graduating seniors to make informed financial decisions aft…
The Bismarck State College presidential search committee will host four listening sessions over the next two weeks to gather input from staff,…
The Mandan School Board on Monday unanimously approved a $48.9 million budget, a $2.8 million increase from the previous year.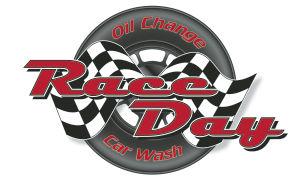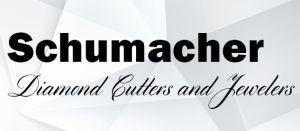 Schumacher Diamond Cutters and Jewelers
School performance and accountability data from the 2018-19 school year has been uploaded to the state's education dashboard website, the Nort…
Bismarck State College has named the members of a search committee that will seek a replacement for outgoing president Larry Skogen.
Bismarck State College's enrollment numbers are down slightly from last year, with an official school report Tuesday putting 2019 fall enrollm…
The Bismarck School Board has approved a budget for the current school year that includes funding for additional teaching positions and salary…
Students across North Dakota will dine on food products from their own state on Thursday, during the 18th Annual Agriculture in the Classroom …
Bismarck State College will not change its no-alcohol policy even if a change in North Dakota University System policy gives it the authority.…
Eighteen people have been selected to serve on the newly formed state K-12 Education Coordinating Council.