The state Department of Public Instruction is seeking applications from organizations interested in operating North Dakota's Summer Food Servi…
Despite nearly $150 million worth of school construction and renovation work in recent years, Bismarck is still addressing rising enrollment.
North Dakota has seen an increase in the graduation rate for Native American students.
More than 200 students from the University of Mary are heading to Washington, D.C., to attend the 2020 March for Life, an annual rally protest…
The University of Mary is reviving the Mid-Winter Powwow on Monday in honor of civil rights leader Martin Luther King Jr.'s legacy.
Controversial state Sen. Oley Larsen will participate in the nominating process for a seat on North Dakota's State Board of Higher Education.
The Bismarck School Board approved the purchase of a Cessna 150 airplane, becoming the first district in N.D. to buy its own airplane.
Leaders at Mandan's St. Joseph School hope that starting a Montessori program will boost enrollment, just as it did for a school across town.
No one suffered serious injuries in a crash involving a school bus in Morton County.
Beulah residents on Tuesday approved a $6.9 million construction bond to update an older part of the high school with an addition.
Bismarck State College has received a $415,256 grant from the U.S. Department of Commerce's Economic Development Administration to equip its H…
The interim president of Dickinson State University is planning to propose layoffs to help deal with budget woes.
North Dakota School Superintendent Kirsten Baesler is inviting applications for a seat on the state Board of Higher Education that has been va…
ROCHESTER, Minn. — On any given weekday, Ashleigh Cannon, 15, one of the thousands of teenagers in her school district asked to sleepwalk thro…
Groundwater is seeping into tunnels on the west side of Mandan High School, likely due to a rainy, wet fall.
A program at Myhre Elementary gives students a chance to buy Christmas gifts for family members at a cost of 25 cents apiece.
More than 100 North Dakota schools are participating in an "Hour of Code" on Thursday as part of an annual nationwide event that includes nume…
State officials took public comments on proposed rules for North Dakota's Armed First Responder program at the Capitol Monday.
New survey information about the health behavior of high school students shows they are drinking less and using less tobacco, but vaping more,…
The rules for North Dakota's Armed First Responder program have been drafted and a public meeting on the rules is set for Monday morning.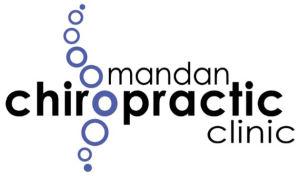 Mandan Chiropractic Clinic - Dr. Erik Isaacson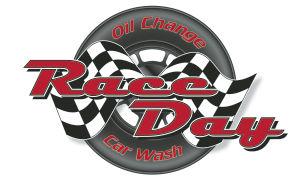 A teacher suspended after she allegedly sent racist and sexually explicit text messages to her ex-boyfriend is back at work.
No foul play is suspected in the death of a student on the Bismarck State College campus, police and BSC President Larry Skogen said.
The North Dakota Heritage Center and State Museum on Sunday is hosting a talk about the history and culture of the Ojibwe and Metis people, wh…
Gov. Doug Burgum is encouraging high school students to explore their aptitude for cybersecurity and computer science by registering for the G…
Alumnus Stephen Easton has been named interim president of Dickinson State University.
The North Dakota Highway Patrol is bringing its "Trooper on a Bus" campaign to the Hazen area.
The Bismarck Public School district is inviting the public to tour the new Bismarck High School auditorium.