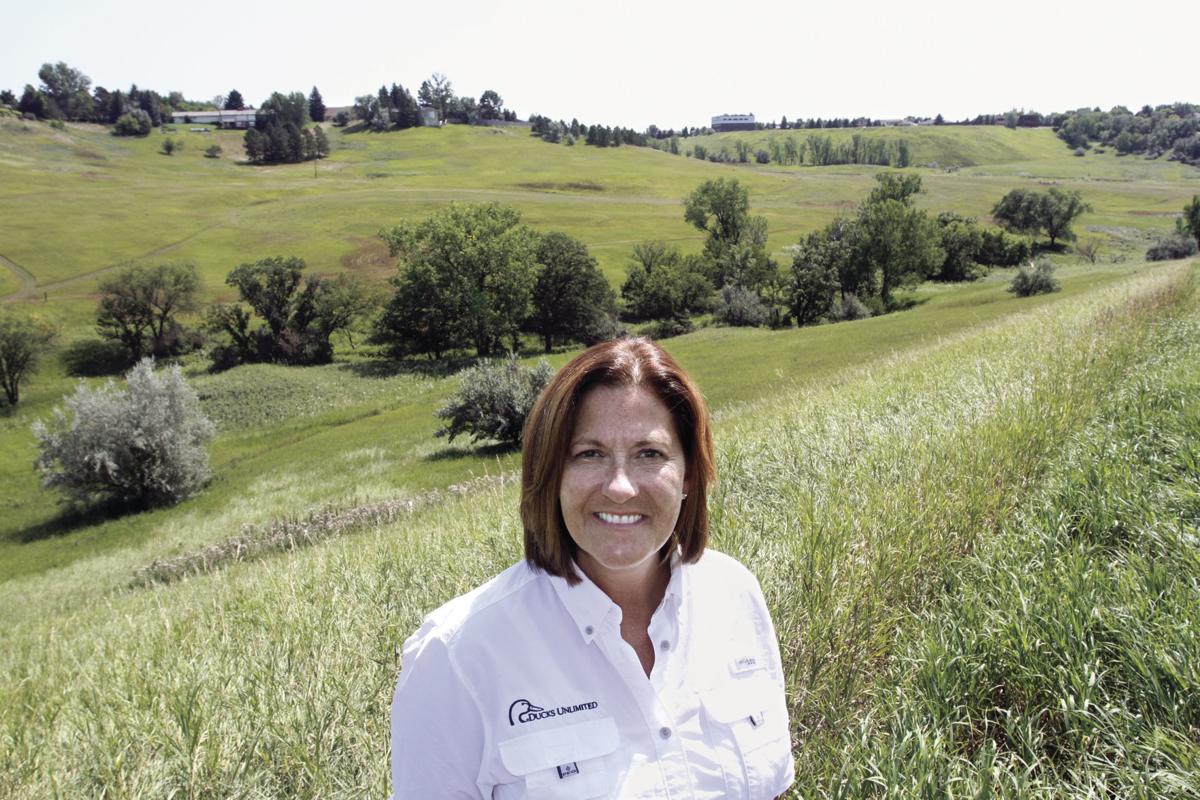 Conservation group Ducks Unlimited is raising money to buy a 120-acre area in Bismarck to develop into a community park.
The nonprofit wants to restore prairie grassland, trees and wetlands, and also develop trails on what is now private property west of Tyler Parkway and north of Burnt Boat Drive. The area is located parallel to Pioneer Overlook Park, just northeast of where Bismarck connects to downtown Mandan. Ducks Unlimited then plans to donate the land to Bismarck Parks and Recreation to maintain as a city park.
"We think it's a unique opportunity to set aside 120 acres in what is increasingly the middle of Bismarck," said Carmen Miller, director of public policy for Ducks Unlimited. "As Bismarck continues to grow, this type of recreational space, quality-of-life infrastructure becomes really important, and it is really important in attracting and maintaining a quality workforce."
Bismarck residents can learn more about the project from 5-7 p.m. Monday at the Ducks Unlimited office on 2525 River Road, across the street from the land. Food and refreshments will be served, and there will be a site tour at 6 p.m.
"We have already discussed (the project) with the current landowners, who have been very receptive to this idea. They have been very generous. They are willing to donate a portion of the property; they've reduced the price," Miller said. "But we still have to raise money for the actual purchase, and we are hoping to do that within the community."
The nonprofit needs to raise about $1 million to buy the land. Miller declined to say how much has been raised so far and said there isn't a set timeline for fundraising.
"The owners have been very patient and very generous. But we would like to accomplish this quickly," Miller said.
Community members including Ducks Unlimited employees working nearby are already are using the land recreationally. 
"Even though it is privately owned, people ride their bikes there, go hiking, take their dogs over there, so it is an area that people are certainly familiar with and excited about the opportunity of it being used in this fashion," Miller said.
Ducks Unlimited presented the proposal to the Bismarck Park Board on Aug. 16, 2018. The board last September approved the plan, agreeing to accept the land once Ducks Unlimited purchases it.
Miller said the wetlands and prairies that Ducks Unlimited restores could be used to educate students about the importance of North Dakota's natural resources.
"We look forward to working with people, and maybe doing outreach with schools, or providing some signage, to educate people about those resources, about wetlands, about the importance of those things in North Dakota," she said.