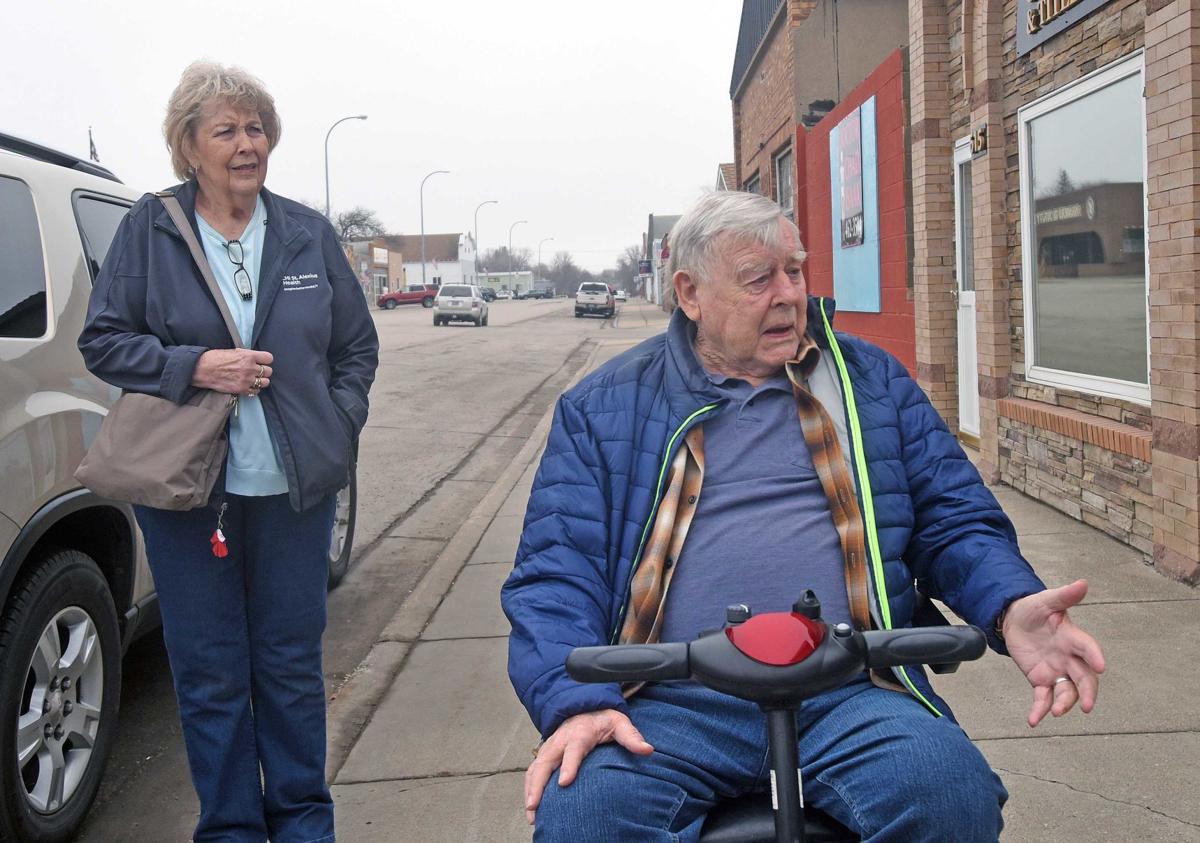 WASHBURN − The arrest of a Washburn man in connection with the killings of four people at a Mandan business left residents of the small central North Dakota town stunned.
"You get a big lump in your throat because that was a little too close to home," said Kim Ogden, who works on Washburn's Main Avenue next door to the suspect's chiropractor business. "You can just feel the weight in the whole town."
Chad Trolon Isaak, 44, was charged Friday with four counts of felony murder in connection with the deaths of four people at the business that manages the Washburn mobile home park where Isaak lives.
Word of Isaak's arrest in the town of about 1,300 people spread quickly on Thursday, even before police made an official announcement. Ogden's co-worker, Bonnie Steiner, heard people talking about his arrest at church that night.
"I shook for over an hour after that," said Steiner, who would see Isaak when they both checked their mail. "We knew this guy. He's there."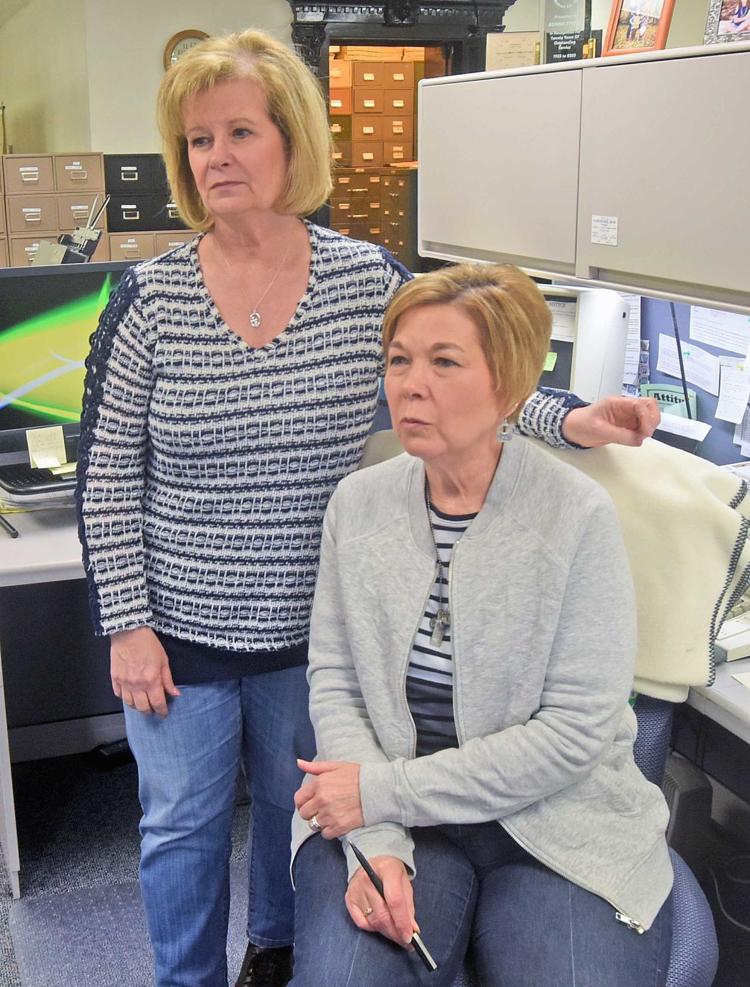 Court records accuse Isaak of committing the crimes early Monday morning at RJR Maintenance & Management in Mandan.
Dora Sorenson, of Beulah, said Isaak called her Sunday evening to see if she could reschedule her appointment from noon on Monday to later that day.
"He said he had a dentist appointment that was going to bleed over into my appointment," said Sorenson, who was his patient for 10 years.
They rescheduled for 4 p.m. Monday and Isaak arrived to his office right on time, she said.
"There just didn't seem to be anything different," she said. "Everything I see on the news, I still can't believe it."
Bobbie Barnhardt, whose family owns a local quilt shop and auto body shop, said the arrest has local residents shaken and looking for answers.
"What could make somebody do something that bad?" Barnhardt said. "That's what I'm really curious about is why."
Jim Britton, a resident of Turtle Lake, said people in neighboring towns were also stunned by the news.
"This is shocking," Britton said. "We're a little bit more cautious what we do now."
'He kept to himself'
Neighbors and employees of Main Avenue businesses said they were familiar with Isaak, but didn't know him well.
"He kind of kept to himself, from what I know," said Sara Nieuwsma, a stylist at a hair salon a few doors down from Isaak's business.
Sorenson, who first was Isaak's patient at his practice in Hazen, said she liked him very well.
"He was very down to earth. For me, he just put me at ease," she said.
Law enforcement officers were among Isaak's patients, including McLean County jail administrator Wade Krohmer.
"Everybody that I talked to that went to him, they were satisfied," Krohmer said.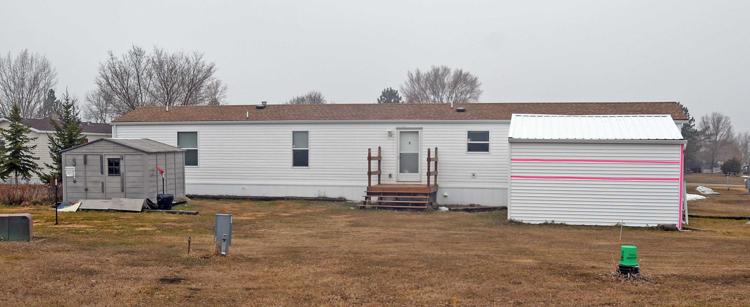 Isaak moved a trailer to the Washburn mobile home park in 2014, said Mike Nelson, who co-owned the park until selling it in June 2018.
Isaak lived alone with his dog, a black lab. Nelson said Isaak owned the mobile home and was a good tenant who paid his lot rent on time.
"We didn't have any issues with him whatsoever," Nelson said. "He was a low-maintenance tenant."
RJR began managing the mobile home park after Rolf Eggers bought the property last year.
Police have not commented about a potential motive for the killings, but a prosecutor said Friday during a court hearing that it appeared RJR was targeted.
The victims were RJR co-owner Robert Fakler, 52; employee Adam Fuehrer, 42; and married co-workers Lois Cobb, 45, and William Cobb, 50.
Eggers, a Bismarck resident who spends his winters in Florida, told the Associated Press he never met Isaak and that Fakler never mentioned any issues with him.
Isaak's attorney, Robert Quick, declined to comment about the case on Friday.
Navy veteran
A former classmate said Isaak grew up in Pick City and graduated from high school in Riverdale in 1992. He played football in high school for a multi-school team in Underwood, according to a 2015 feature story on Isaak in a supplement to the McLean County Independent.
Navy records obtained by the Associated Press show Isaak enlisted in the service in 1992 and left in 1997 as a hospital corpsman 3rd Class, with a Good Conduct Medal and National Defense Service Medal.
Isaak is divorced and has a 22-year-old daughter, according to court records.
The divorce records filed in 2000 show Isaak lived in Bismarck at the time and worked as a licensed practical nurse for Medcenter One Care Center in Mandan.
Isaak attended Palmer College of Chiropractic in Iowa, graduating in 2006. That same year, he became a licensed chiropractor, according to the North Dakota Board of Chiropractic Examiners. His license information does not indicate any discipline.
Isaak opened his first practice in Hazen in 2006 and opened Isaak Chiropractic in 2015 in Washburn, the McLean County Independent reported.
Isaak does not have a criminal record, and the McLean County Sheriff's Office did not recall any calls to his home or business.
'Wild' week
The heavy law enforcement presence on Thursday to apprehend Isaak came a day after another high-profile incident that ended in McLean County.
Deputies in neighboring Mercer County began pursuing a reckless semi driver on Highway 200 after 7:30 p.m. Wednesday. The driver, allegedly high on meth, rear-ended a vehicle and then led officers on a high-speed pursuit, court records say.
During the chase, which involved speeds up to 90 mph, several officers and other motorists narrowly missed getting struck by the semi, according to court records filed Friday.
Deputies used spike strips to deflate the front tires and the semi eventually became stuck in the mud off of a McLean County gravel road later Wednesday night.
The driver, later identified as Daniel John Beneda, 41, of Adams, was charged in Mercer and McLean counties on Friday with several charges related to reckless endangerment, fleeing a police officer, criminal mischief and driving under the influence of drugs. 
Residents reported hearing helicopters Wednesday night, and the law enforcement activity caused some to speculate it was connected to the Mandan homicide investigation. The pursuit involved more than 20 officers from various agencies, court records show.
Lt. Rick Richard of the McLean County Sheriff's Office said there was no connection between the pursuit and the apprehension of Isaak.
"Washburn has been wild," said Mike Bryant, a resident of the same mobile home park where Isaak lived who watched officers detain him.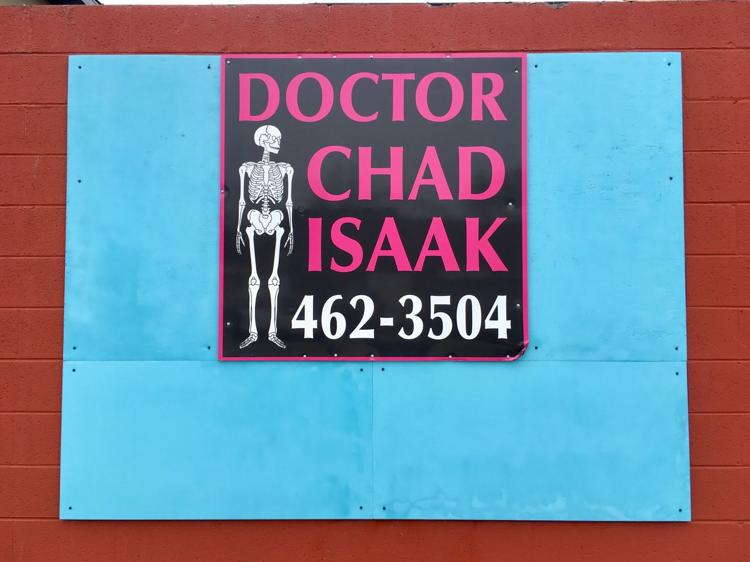 Isaak has a large sign advertising his business on Main Avenue with the image of a skeleton. Ogden and Steiner, who work next door, said they hope the sign gets taken down.
"We thought it was weird from the get-go," Ogden said.
Detective Justin Krohmer, with the McLean County Sheriff's Office, said he thinks some people are still on edge.
"I think we're all in shock around here, but also relieved that we have a suspect off of our streets," Krohmer said.
Tribune reporter Jack Dura contributed to this report.
Sign up for our Crime & Courts newsletter
Get the latest in local public safety news with this weekly email.