As she watched from a short distance away, Jeri Anne Wilkie didn't know the man police had shot was her brother.
On her day off from work, Wilkie said she watched the officer-involved shooting from a bay window of Centre Inc., a halfway house in Mandan. 
Still, something felt off, she said, so she called her mother, Anne, to check on her youngest brother, Jared.
"I had an idea, just instinct, nothing more," Wilkie said. 
After her daughter's call, seeing a news report and making multiple calls to the Mandan Police Department and Morton County Sheriff's Office, Anne Galusha said she took matters into her own hands. 
"It took me going up to the hospital and telling the lady in the lobby I'm not leaving this hospital until somebody tells me if it's him or not," Anne Galusha said, two tears falling down her cheek.
Eventually a sheriff's deputy came to her and took her to her son, just out of surgery in intensive care from being shot twice — in the back and rib cage.
A Mandan police officer shot 26-year-old Jared Galusha around 3:15 p.m. Oct. 9 near the Frontier Trailer Park in southeast Mandan as police and the Metro Area Narcotics Task Force sought him on warrants in a traffic stop, according to Mandan police.
In a jail interview, Galusha said he was "wrongfully shot." His family said police shot him out of frustration from his previous flees from law enforcement — including several chases on foot and in vehicles in the last month, his mother said.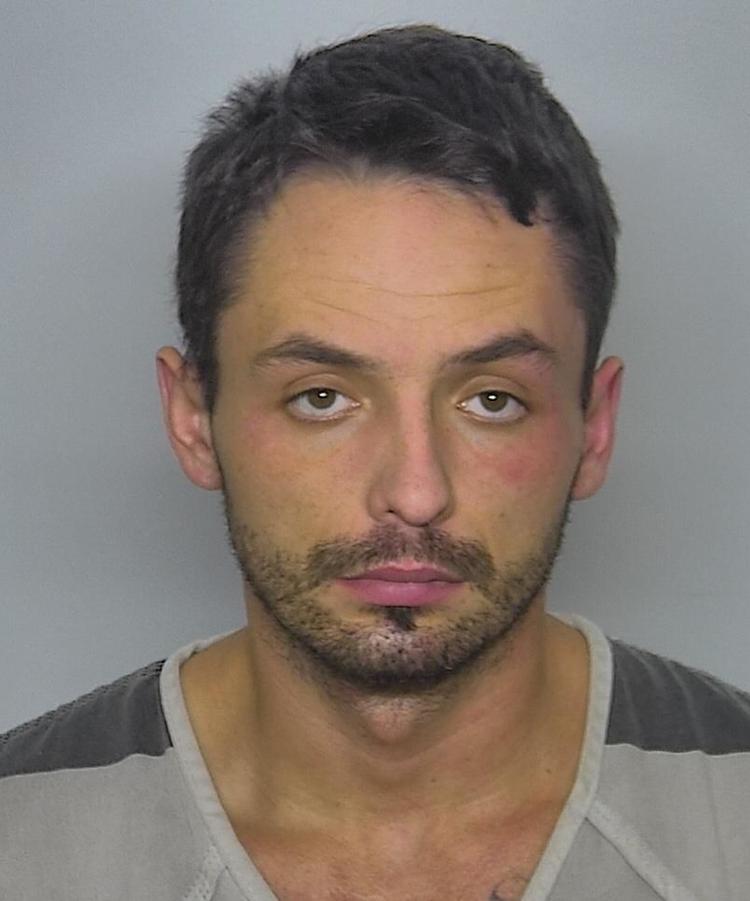 "There's two sides to every story," Jared Galusha said Wednesday in a video phone interview at the Burleigh-Morton County Detention Center.
Mandan Police Chief Jason Ziegler said he will release full details of the shooting after the North Dakota Bureau of Criminal Investigation completes its review of the matter. The officer remains on administrative leave. 
"The investigation's independent and would be able to look from both sides and be better able to interpret what really went on," Ziegler said.
An administrative investigation will follow the BCI review to determine if department policy was followed accordingly, he said.
Jared Galusha has not been charged in connection to the shooting. Ziegler said any charges are up to the Morton County state's attorney. 
Galusha is held in jail for separate criminal matters, including drug- and fleeing-related offenses. 
The scene
Galusha said the circumstances of the shooting began when he noticed a "suspicious" van as his girlfriend was dropping him off at a buddy's home. 
He said he crouched on the floor of the car as he saw police in plainclothes and uniforms come out from trees and bushes, lasers drawn on him and his girlfriend in the car. 
Without warning, he was shot in the back, according to his account.
He said police told him "not to move a muscle." As he put his hands up, he was shot again, once in the rib cage, falling into his girlfriend's lap, he said.
Galusha said police may have believed him to be armed, but he and his family said there was no weapon in the car. Galusha also said he didn't see who shot him.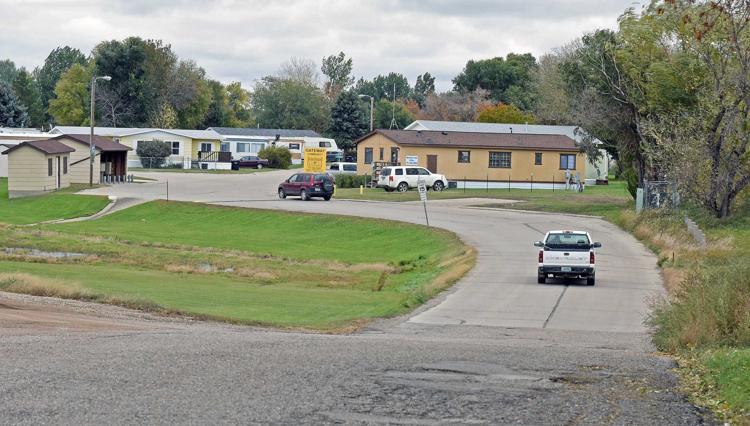 Before he "died in a coma" and was revived with a defibrillator, Galusha said he saw police "bust" the windows of the car and "haul" his girlfriend out. 
He said police wanted him in connection to a high-speed chase in Bismarck, but was "targeted" for a criminal case involving his cousin.
Wilkie said she saw multiple law enforcement agencies and about 20 officers with guns drawn surround the car, heard three gunshots, watched police haul two people from the car, prying open a door.
"They didn't even give that an opportunity, to even say, 'Jared Galusha, step out of the vehicle,'" she said.
Aftermath
Anne Galusha said she made immediate efforts to identify her son after hearing of the shooting, but learned nothing until she went to the hospital. 
The first contact she had from any law enforcement about her son's shooting was eight days later: A Morton County sheriff's deputy called and told her Jared had been transferred to jail, she said. 
She saw her son in the hospital after his surgery, but said she wasn't able to kiss or touch him. She also said she was barred from subsequent hospital visits after someone who wasn't family tried to see him.
In his interview with the Tribune, Galusha showed several scars on his torso, including what appeared to be two marks corresponding with where he said he was shot. 
He also lifted his shirt to show a scar down his middle, the length of his torso. He and his family said he lost one lung and half his liver from the shooting, after which he's had trouble sleeping. 
Galusha also said he invoked his crime victim rights under Marsy's Law. So has the officer, according to police. 
"I don't see where the officer was a victim in it, though," said Duane Schaeffer, Anne Galusha's companion. 
'I want justice'
Mandan police have released few details about the shooting. Ziegler said his department follows "whatever the law says" when it comes to what information should be made public from an officer-involved shooting. 
Mandan police have not identified the officer or Galusha. Within two days of an officer-involved shooting in Fargo in October, police there named the officer and the man he shot. 
Anne Galusha said she may retain a lawyer, depending on the results of the BCI investigation.
"I want justice," she said. 
"Amen," Wilkie whispered. 
"I want them to tell me why. Why? What right did you have to shoot him? He wasn't trying to run. He wasn't resisting arrest," Anne Galusha said. 
Jared is her youngest of five children, "her baby," she said. His father died when he was 17, which was hard on him, she added: At one point, he turned to drugs.
He ran track in high school and wanted to join the U.S. Army. He's an expectant father whose unborn child will be his mother's first grandson, Wilkie added. 
Wilkie said, while her family may be "well known" for their criminal histories, she questions the force she said she witnessed in her brother's shooting. 
"I think these officers are so frustrated that he was getting away, they didn't want him to get away, but he couldn't have gotten away anyway because he was so surrounded," Anne Galusha said.
"They had him. They had him. They had him."