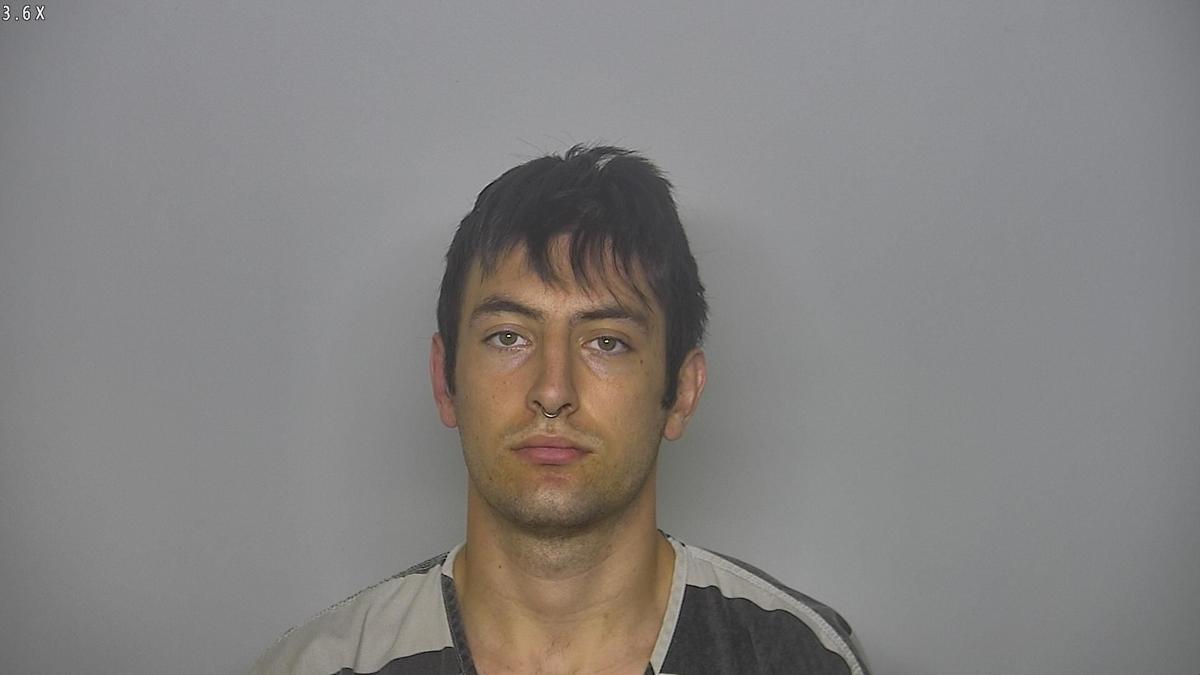 A suspect and an alleged accomplice in a Bismarck shooting tied to rival gangs pleaded not guilty to attempted murder charges Friday and are scheduled for trial in late September.
Mason Schuh, 24, of Bismarck, was arrested in April for allegedly firing multiple shots into a vehicle at an intersection.
Albert Crews, 18, of Bismarck, is accused of allegedly aiding Schuh by driving him to the scene of the shooting.
Police say that on April 24, a Chevy Blazer driven by Crews was following a sedan containing three juveniles. The sedan was stopped at a red light at the intersection of Tyler Parkway and Burnt Boat Drive when Crews pulled up to the passenger side of the sedan. Schuh was sitting in the passenger seat with a 9 mm handgun and leaned over Crews to fire at least two shots into the car, authorities allege.
At least one juvenile in the car returned fire. It's unclear how many shots were fired back from the car or fired in total, police say.
The windshield was the only window intact on the car after the incident, according to authorities.
They say the juvenile driving the car called his mother, the vehicle's owner, following the shootout and she advised him to call 911.
Police Detective Jacob Bratsch testified at Friday's hearing that the car was forensically examined the night of the shooting and returned to the owner the next day.
Schuh and Crews allegedly are involved with a gang that is rivals with another gang the three minors are involved in. The two gangs had a dispute at an apartment complex the night before which directly led to the shootout, police say.
Crew's attorney, Scott Rose, told the Tribune he thinks it's "very atypical" that the car is no longer in evidence for the defense to examine.
"The people that were in this other car that is no longer around, they shot some guns and some bullets too. So why would (authorities) let that vehicle go until you've completely ruled out everything?" Rose said. "I think that's very unfair to our clients who are presumed innocent until proven guilty."
Schuh's attorney, James Wiese, declined to comment.
Schuh is charged with three felony counts of attempted murder with a firearm, and Crews is charged with three felony counts of aiding an attempted murder with a dangerous weapon, court records show. They are being held at Burleigh Morton Detention Center in lieu of $500,000 cash bail.
The charges carry a maximum sentence of 20 years in prison and a $20,000 fine, according to South Central District Judge Thomas Schneider.