South Central District Judge Bruce Haskell on Monday sentenced a Bismarck man accused of touching a young girl — marking his last day as judge as well.
Ricky Chenoweth, 49, had changed his plea to guilty to two felony counts of gross sexual imposition.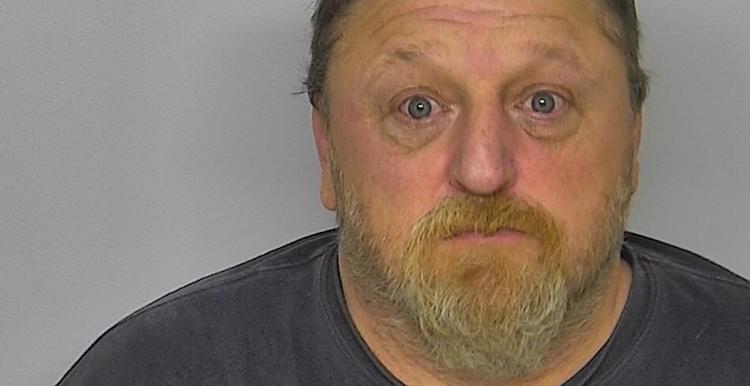 At Burleigh County Senior Assistant State's Attorney Julie Lawyer's recommendation, Haskell sentenced Chenoweth Monday to 18 months in prison with five years supervised probation, as well as to complete domestic violence and sex offender treatment programs, to have no contact with the girl and to pay $85 in court fees. Chenoweth also will receive credit for about seven weeks in jail.
Chenoweth expressed remorse for the girl involved in the case, but Haskell said there should be some punishment.
"Obviously, her life has been dramatically affected by this situation, and with all due respect, Mr. Chenoweth, to come in here and say you regret that it happened doesn't really help things very much," Haskell said. "I'm not really convinced that you're all that remorseful." 
Chenoweth's sentence is to begin immediately.
Later Monday morning, Haskell noted his "last official act" in presiding over a hearing for manslaughter suspect Aundra Fontenot. 
Stepping down
Haskell gave notice in January 2018 he would not seek re-election, stepping down after 24 years on the bench. His term ends at midnight Tuesday, ushering in his successor, Daniel Borgen, who attended Chenoweth's sentencing.
Borgen ran unopposed to succeed Haskell. Last fall, he defended William Hoehn, who was on trial in connection to the murder of Savanna LaFontaine-Greywind in Fargo.
Borgen joins a busy judicial district that has a shortage of three judges, based on a caseload study. He begins his term Wednesday with a misdemeanor jury trial, according to his calendar.
Haskell's retirement is one of many among legal and law enforcement heads in the Bismarck area in the past year. Others include:
• Former District Judge Sonna Anderson, who retired due to health reasons, succeeded by former North Dakota Solicitor General Douglas Bahr
• Former Bismarck Police Chief Dan Donlin, who accepted a job with the North Dakota Department of Transportation Safety Division, succeeded by previous Deputy Chief Dave Draovitch
• Former Burleigh County Sheriff Pat Heinert, who continues as a state legislator, succeeded by previous Chief Deputy Kelly Leben, who Haskell swore in Friday
• Former Bismarck city attorney Charlie Whitman, who retired, succeeded by Jannelle Combs
• Burleigh County State's Attorney Richard Riha, who also retires Tuesday, succeeded by Lawyer
• Former North Dakota Bureau of Criminal Investigation Director Dallas Carlson, who the U.S. Senate confirmed in October as U.S. marshal for the District of North Dakota, succeeded by previous BCI Deputy Director Lonnie Grabowska