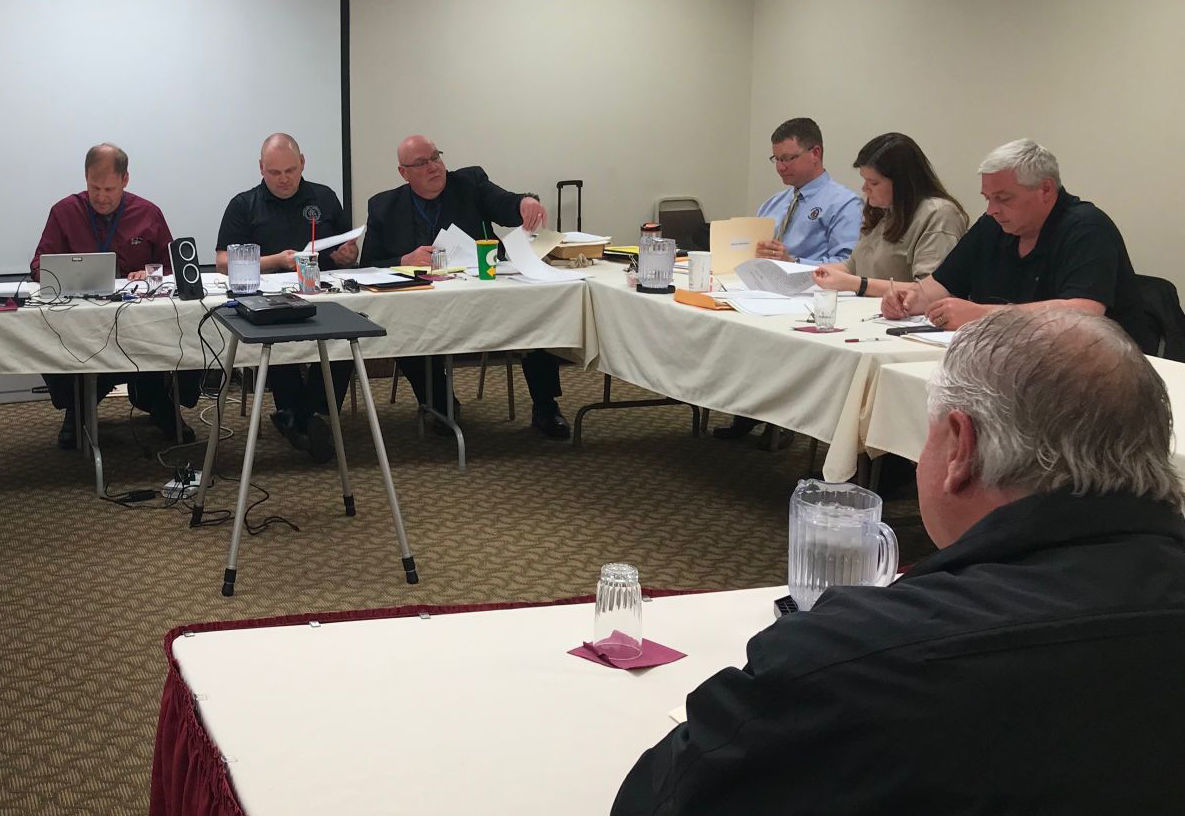 North Dakota's Peace Officer Standards and Training Board has suspended the license of a Burleigh County officer.
In its unanimous vote Wednesday, the POST Board agreed on the six-month license suspension for former Lt. Casey Kapp, who may not in that time commit any violations of the North Dakota peace officer code of conduct.
Kapp was demoted to a detention officer, suspended for five days and ordered to seek an alcohol and mental health evaluation and treatment after arriving for work hours after heavy drinking.
Officers responding to a welfare check in early February found him "extremely intoxicated" and making concerning comments, according to Burleigh County Chief Deputy Gary Schaffer, who appeared before the board to provide details of his internal investigation into Kapp.
Kapp reportedly drank until after midnight, returning to duty at 8 a.m., Schaffer said. The Burleigh County Sheriff's Department has an eight-hour policy for return to duty after alcohol consumption.
A chemical test found Kapp's alcohol concentration was 0.053% around 11 a.m., said Schaffer, who added that Kapp drove his squad vehicle to work and carried his sidearm.
Driving under the influence in North Dakota is set at 0.08% alcohol concentration or greater.
Burleigh County Sheriff Kelly Leben said Kapp has been a good employee and may be considered for future promotion after a year of good behavior. 
"What I will say on Casey's behalf is he made a mistake and he made a significant one," Leben said. "But like I said, I've got to commend him the way he's handled it, to come back from it."
POST Board member Tom Falck, a Grand Forks County commissioner, expressed concern for Kapp's behavioral health.
"There's a lot of bad behavior here and he needs to get his life together before he's back," Falck said.
Schaffer said Kapp has complied with his evaluation and treatment requirements. 
POST Board members' vote also included a stipulation in the motion that Kapp appear before the board for reinstatement of his license after the six-month suspension, which began Wednesday.
Kapp did not appear before the board. 
Sign up for our Crime & Courts newsletter
Get the latest in local public safety news with this weekly email.