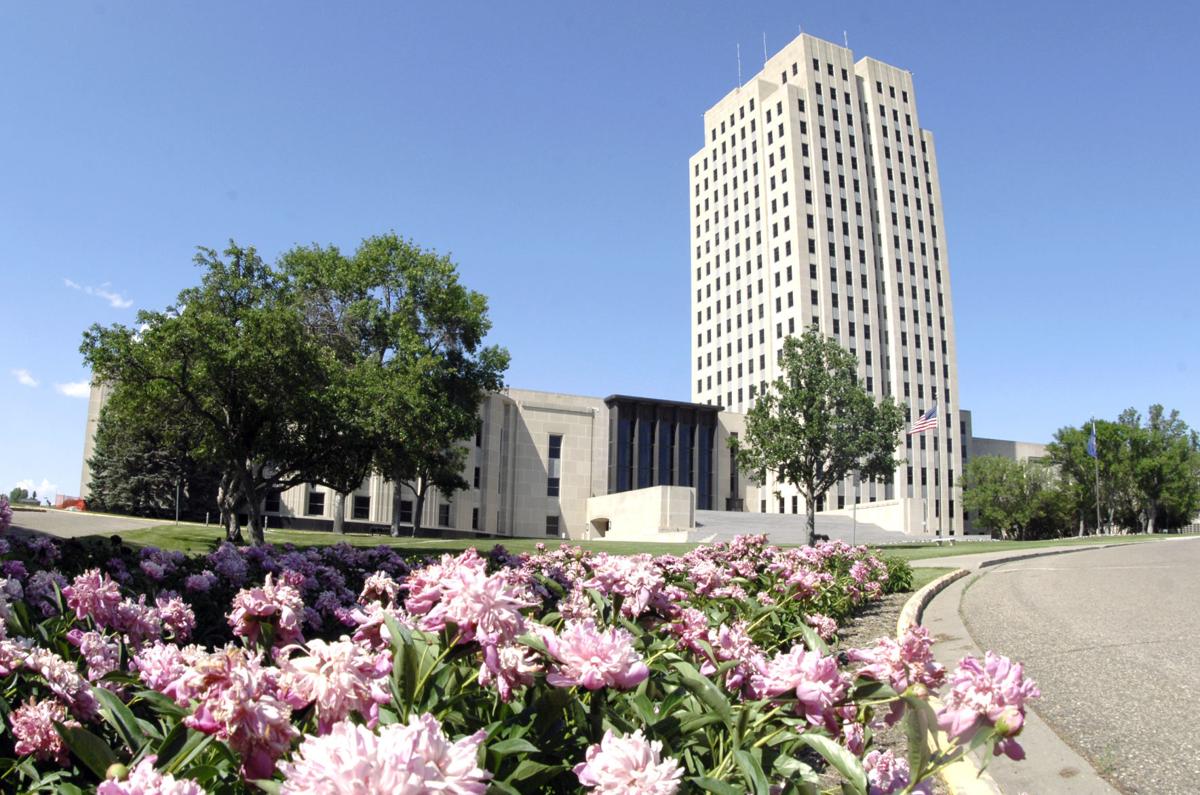 No criminal charges will be filed in connection with an audit of North Dakota's Department of Commerce that raised concerns of mishandled state money.
State Auditor Josh Gallion last fall brought his concerns to Attorney General Wayne Stenehjem, who referred the investigation to South Dakota to avoid any perceived conflict of interest. South Dakota's Division of Criminal Investigation tapped Burleigh County State's Attorney Julie Lawyer to review for potential criminal charges.
On Monday she sent her findings to Stenehjem: "Based on the facts of this case, no criminal charges will be filed in this matter."
She reviewed the investigation for potential charges of misapplication of entrusted property and public servant's interest in public contracts. The former can be a misdemeanor or a felony depending on property value; the latter is a class A misdemeanor, which carries a maximum punishment of up to a year in jail.
"After thorough review of the reports and North Dakota Century Code, I have not found any violations of criminal law by the Department of Commerce or its employees," Lawyer wrote.
Gallion's audit findings were that agency officials skirted public bid requirements in developing North Dakota's 2018 "Be Legendary" logo and also mishandled appropriations, charging more than $850,000 to the wrong two-year budget cycle.  
Lawyer found "no facts that support an allegation of any direct or indirect benefit to any public servant in this case" after reviewing allegations that Gov. Doug Burgum and Commerce Commissioner Michelle Kommer had connections to contracted parties. A Minnesota marketing consultant with ties to Burgum's software background designed the new logo.
Separately, the $850,000 related to a grant agreement with Grand Forks County for construction at Grand Sky, an unmanned aircraft facility. Delayed construction led to Commerce extending the grant agreement through summer to last fall, when the state's new two-year budget cycle began. Kommer called it "an honest mistake honestly made."
Gallion, a Republican, has drawn criticism from some state legislators for publicizing results of audits before lawmakers can completely review the findings.
Last fall, he told the Legislative Audit and Fiscal Review Committee -- a group of state lawmakers that receives and reviews audits -- that he has "an obligation" to notify the attorney general of "a potential misappropriation of law."
Gallion reiterated his position Tuesday after reviewing Lawyer's findings.
"It's important to clarify that the auditor's office -- we apply our auditing standards, accounting principles, the state's fiscal policies, rules, appropriation laws, and when we find a discrepancy, we have an obligation to report that discrepancy," he told the Tribune. 
He also notified Stenehjem last fall of the State Library potentially mishandling funds, but the attorney general didn't pursue charges. 
Kommer and some state lawmakers at the Nov. 6 committee meeting expressed concerns about what repercussions the Commerce investigation might have.
In a statement Tuesday, Kommer called Lawyer's conclusions "a great day for Commerce, confirming what we have known in our hearts for the last six months, but it's also a sad day for North Dakota as there was absolutely nothing in the audit report that warranted this kind of wasteful scrutiny that has taken a great deal of emotional and financial toll on those affected."
Kommer personally retained an attorney as the investigation unfolded.
Sen. Jerry Klein, R-Fessenden, who chairs the audit committee, was pleased with Lawyer's finding that "there's no criminal intent."
"Other than potentially paying something in the wrong period, nobody got any extra money, nobody got any less money, the work was done for the contracts that were let," he told the Tribune on Tuesday.
Burgum in a statement said Lawyer's findings reaffirm "what we knew all along: that Commerce team members acted legally, in accordance with legislative intent, and with the best interests on behalf of our state's citizens."
He also said Gallion's Commerce Department and State Library audits "have created an environment of real fear among state employees."
"This fear became a reality as hardworking, dedicated public servants had to hire their own legal counsel -- at their own personal expense -- to defend themselves against false criminal allegations that in any real-world audit would have been considered non-material classification errors and been mentioned in a footnote of an audit, versus being a headline in a press release," the governor said.
Gallion responded that his office "does not make the determination on criminality."
"At the auditor's office, we do the preliminary work when there is that discrepancy, and that's where our work stops," he said. "We don't go any further."
Burgum said the 2021 Legislature could take steps to ramp up the audit committee's oversight, "so the committee can determine after a fair hearing what audit items reach the threshold of a need for criminal investigation."