A 27-year-old New Town man pleaded guilty to second degree murder on Thursday in Bismarck's federal court.
Donovan Lawrence Duchaine was indicted in June on counts of second degree murder and assault with a deadly weapon in the May 25 death of 29-year-old David Rios, of New Town.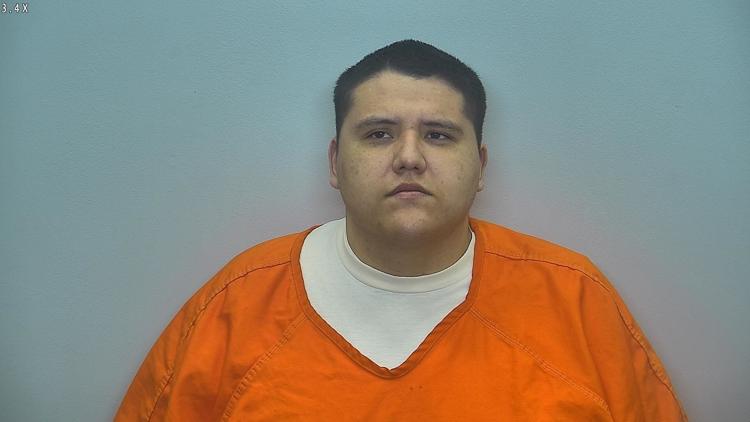 Duchaine reached a plead deal with federal prosecutors in late February. Per the agreement, the assault with a deadly weapon charge was dismissed.
Joseph O'Konek, assistant U.S. attorney, told U.S. District Court Judge Daniel Hovland that Rios was Duchaine's cousin. The pair got into a verbal and physical altercation outside a residence in New Town, which resulted in Duchaine stabbing Rios in the throat.
O'Konek said Duchaine then fled the scene of the crime and led law enforcement on a high-speed vehicle chase.
Duchaine on Thursday told Hovland he had been drinking the night he killed Rios and admitted to previous illicit drug use. Duchaine's attorney, Robert Quick, said Duchaine found out his cousin died "more or less when he sobered up" and talked with investigators.
Duchaine told Hovland when he and Rios were fighting, he became scared and pulled out a knife which he used to stab Rios.
"I would've stayed, but I was scared. That's why I jumped in the car," Duchaine said, of fleeing the scene.
O'Konek said there was blood from Rios on Duchaine's right hand, and a knife was found in some bushes several feet away from where Rios was found dead; the knife tested positive for blood from both Rios and Duchaine.
Rios' family sat quietly in the courtroom on Thursday as Duchaine pleaded guilty to murder. The family declined to comment after the hearing.
Rios' sister, Carmen Foote, previously described Rios as a "lively" man who respected his elders. He was the father of a young girl named Delilah.
Using federal sentencing guidelines, O'Konek recommended Duchaine be sentenced to anywhere from about 15 years to 17 ½ years in prison.
A sentencing hearing is set for July 29.