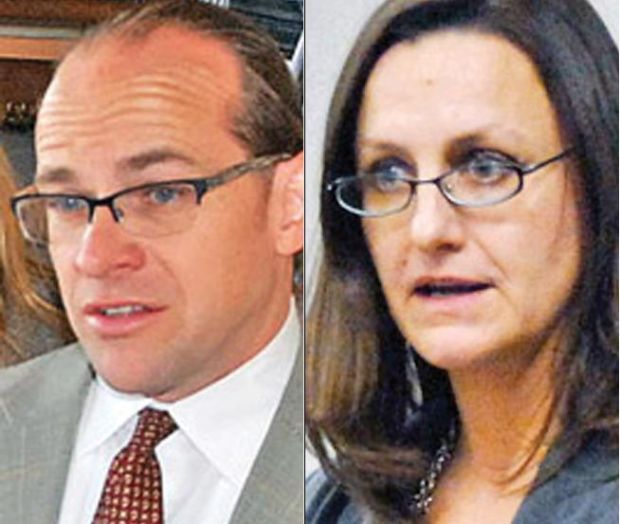 The first statement from a new coalition in the process of joining forces to fight sex trafficking summed up the group's reason for existing.
"We do not accept sexual trafficking of vulnerable children as status quo. As a state and community, we do not have to allow exploitation to continue," it said.
The statement was in response to arrests in the Fargo-Moorhead area for the trafficking of a 13-year-old girl. But it also covers the reason FUSE — a Force to end hUman Sexual Exploitation — came to be.
The coalition consists of Prevent Child Abuse North Dakota, First Nations Women's Alliance, North Dakota Women's Network, the National Association of Social Workers-North Dakota, and CAWS North Dakota. Though it's in the beginning stages of its existence, each of the five groups has been trying to find the right approach to combat human trafficking for several years.
"We were looking for ways to join forces around this so we could be more effective together," said Tim Hathaway, executive director of Prevent Child Abuse North Dakota.
"We have joined together as these five organizations to get a cohesive plan together," said Renee Stromme, executive director of the North Dakota Women's Network.
The effort will begin with strategy sessions this summer and possible public events by fall. Minnesota, with its "MN Girls Are Not For Sale" campaign and resources for victims, is one approach FUSE will study. Stromme said her organization has a long-established relationship with the Women's Foundation of Minnesota, which started the plan.
"We have talked to them about how it emerged and came forth in Minnesota and how we can learn from them," Stromme said.
Sex trafficking has been a growing concern statewide for several years, though there are few statistics to show a trend. The oil boom in western North Dakota has highlighted an issue that likely has been in the state throughout its history: prostitution. A major concern has been that most workers in the sex trade do not come into the business willingly, but are forced or coerced into it.
Hathaway said each of the groups involved in the coalition has had questions posed to it as the issue grew in prominence, from victims seeking services to communities trying to figure out what to do. None of the groups have the staffing or resources to adequately address the problem alone, but decided they could do more good together, he said.
Stromme said a main component of FUSE will be getting partners to cooperate and get each other's perspectives. Some efforts so far have been pursued without consideration of what someone else might already be doing or what infrastructure needs to be in place to make it successful, she said.
Assumptions have been another problem. Many people have assumed domestic violence and sexual assault advocacy programs will be able to provide services without thinking about whether they have the resources, space and training, among other considerations, to do so, Stromme said.
Hathaway said tribes have been active in trying to find out information about stopping human trafficking, as the state's reservations tend to have numerous young people at higher risk of falling victim to traffickers. Stromme said First Nations Women's Alliance's involvement in FUSE means all segments of the state's population will be represented in discussions.
While other groups have not officially signed on to the effort, Hathaway said FUSE hopes to add more members as time goes on.
Hathaway identified three responses to the threat of sexual exploitation and human trafficking: policy, law enforcement and prosecution, and community groups. FUSE hopes to bring together all three "to form a statewide force," he said.
Hathaway said his suggestions for communities worried about human trafficking are to assess the problem and the resources available to address it, create a community plan for prevention, response and public awareness, and pursue that plan and track its results. FUSE hopes to help communities with all three.
FUSE will not be providing direct services to victims but will be promoting and helping to organize a statewide plan to promote prevention efforts, public policies aimed at protecting victims and addressing causes of exploitation, holding offenders accountable, providing safety and advocacy for victims, and providing service and care for victims and their families.
Resources for the North Dakota effort are scarce right now. Stromme said FUSE so far is operating out of a $25,000 grant from the S.L. Gimbel Foundation. Hathaway said the organization is writing other grants and hopes to have additional funding sources secured soon.
While the start-up funds are not much, Stromme said, it is enough to get off the ground.
"It has provided the seed to get us together and moving it forward," she said.