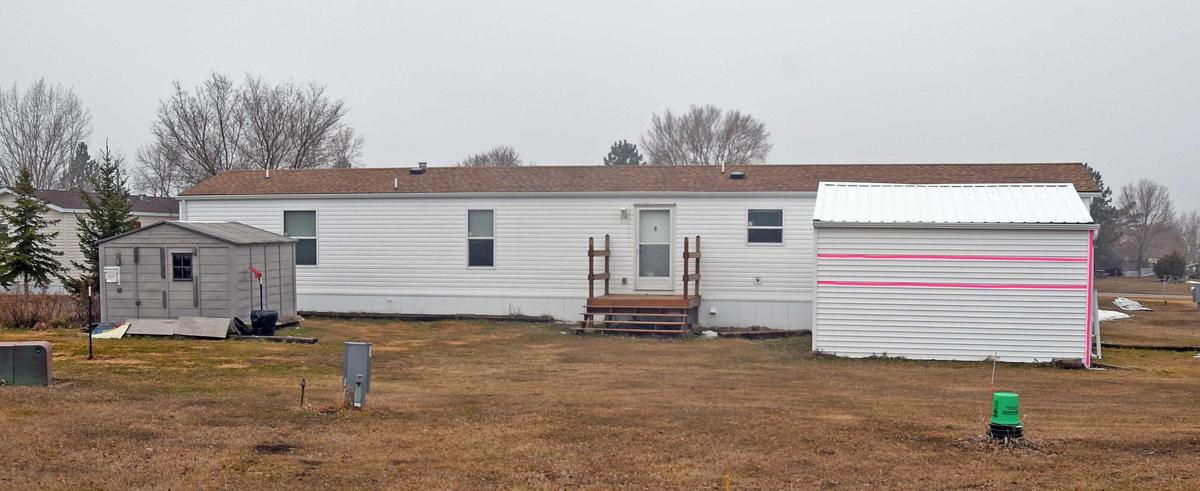 Mandan police have deployed sweeping search warrants while they continue to probe why four people were killed two months ago at a local business.
Washburn chiropractor Chad Isaak, 44, is charged with four counts of murder and other offenses in the April 1 homicides of RJR Maintenance & Management co-owner Robert Fakler and employees Adam Fuehrer and married couple Bill and Lois Cobb, who were fatally stabbed and shot. 
Mandan Police Deputy Chief Lori Flaten said Thursday that police still have no motive in the case. She said the police department's detective division continues to investigate, with the North Dakota Bureau of Criminal Investigation assisting as needed. 
"Maybe we'll never find a motive," said Flaten, who declined to comment on how lack of a motive might affect Isaak's prosecution.
Finding a motive
Isaak lived in a mobile home park in Washburn managed by RJR, but Flaten said that connection would need further reasoning to be considered a motive.
Morton County prosecutor Gabrielle Goter did not return two phone messages left Wednesday and Thursday for comment.
Burleigh County State's Attorney Julie Lawyer, speaking on general terms with no detailed knowledge of Isaak's case, said motives are not necessary for convictions in criminal cases. She referenced a jury instruction that says "proof of a motive for commission of a crime is permissible and often valuable, but never essential."
"It's not that we are required to prove it, but it can be helpful to the jury if that's there, if they have doubt as to the person doing it," Lawyer said. 
No motive was proven in the murder case against Morris Brickle-Hicks, whom a Burleigh County jury convicted in 2017 for the fatal beating of Misty Coffelt.
"We have no idea to this day why he did it," Lawyer said.
Aaron Birst, a former Cass County prosecutor and now executive director of the North Dakota State's Attorneys' Association, said juries are naturally curious about a defendant's motivation in a crime, but prosecutors foremost rely on evidence.
"Ultimately what you're proving to the jury is what they call the essential elements of the offense, and that's just 'Did this thing happen, yes or no?'" Birst said. 
'Cover all the bases'
Recently filed court documents in Isaak's case include police search warrants for Fakler's and the Cobbs' Facebook accounts, Isaak's personal and business bank records, as well as location data from Google for unspecified electronic devices.
Search warrant receipts filed in late May do not indicate what specific information police got from Facebook or Google. Police obtained Isaak's bank records since April 2018, according to one receipt. 
Flaten said police are "just trying to cover all the bases" in their investigation. 
"The more you look at, maybe the more you might learn some more things," she said. 
Police gathered a range of items from the crime scene at RJR's office in Mandan and Isaak's home and business in Washburn, according to officers' affidavits and search warrant receipts.
Court records say investigators found evidence in Isaak's home including clothing, parts of a handgun, a knife and used shell casings, among other items with an odor of bleach.
Mandan police and court documents allege Isaak went to RJR to kill the four people. Law enforcement relied on a video trail of the suspect vehicle in their investigation, which led them to arrest Isaak without incident in a traffic stop April 4 in Washburn.
August hearing
Isaak is held at the Burleigh Morton Detention Center in Bismarck, pending $1 million cash bond. Burleigh County Maj. Steve Hall, assistant jail administrator, said Isaak has not been disruptive or caused issues in the jail. 
Isaak's attorney, Rob Quick, declined to comment on the case.
"We're still trying to analyze all the evidence and information that's been presented to us as well," he said Wednesday. 
Four attorneys are listed in court records for Isaak, including Quick, whom Isaak has retained, and criminal defense attorneys Bruce Quick, Luke Heck and Mark Friese of Vogel Law Firm in Fargo, to whom Quick reached out. Bruce Quick is a longtime criminal defense attorney and Rob Quick's father. Rob Quick is lead attorney, assisted by the others.
Isaak's preliminary hearing is set for August in Mandan, when he could enter pleas to his charges.