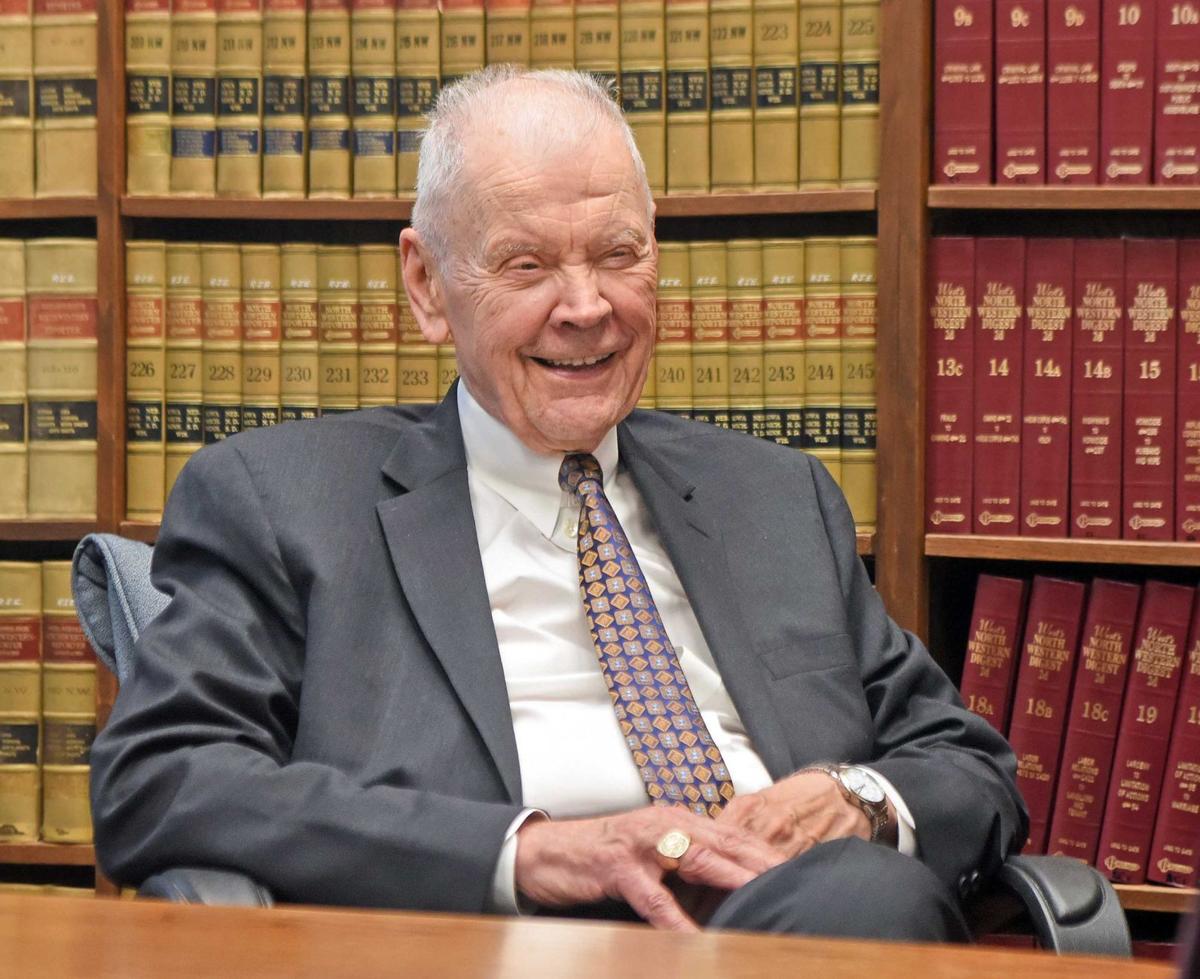 North Dakota's longest-serving Supreme Court justice has tested positive for COVID-19.
Justice Gerald VandeWalle, 86, "has tested positive and he is currently receiving treatment," Chief Justice Jon Jensen confirmed to the Tribune on Thursday. Jensen did not provide further details. Family declined to discuss VandeWalle's condition, citing privacy.
People working in close contact with VandeWalle all have tested negative, Jensen said. Most court employees have been working remotely.
None of the other four justices has tested positive, and the court is continuing its operations following recommendations from North Dakota's Department of Health, Jensen added. For the most part, justices have worked remotely, he said.
Case arguments have been held virtually with an online livestream. Jensen said the court is expecting to "remain virtual" in September and hasn't yet decided on October.
It's unclear when VandeWalle tested positive. During oral arguments in cases that were held remotely on Tuesday, Jensen told participants that VandeWalle "is unavoidably absent" but would review audio or video recordings of the proceedings and would participate in at least one decision.
VandeWalle's judicial assistant and State Court Administrator Sally Holewa did not immediately return phone messages regarding VandeWalle.
VandeWalle, who is not married, has served on the high court since 1978 and was its chief justice from 1993 through 2019.
Then-Gov. Jack Dalrymple in 2015 bestowed North Dakota's highest honor, the Theodore Roosevelt Rough Rider Award, upon VandeWalle, whose portrait hangs in the Hall of Fame at the state Capitol.
VandeWalle chose last fall not to seek another term as chief justice, saying he no longer has the energy required for the post. He has four years left in his current 10-year term as a justice.