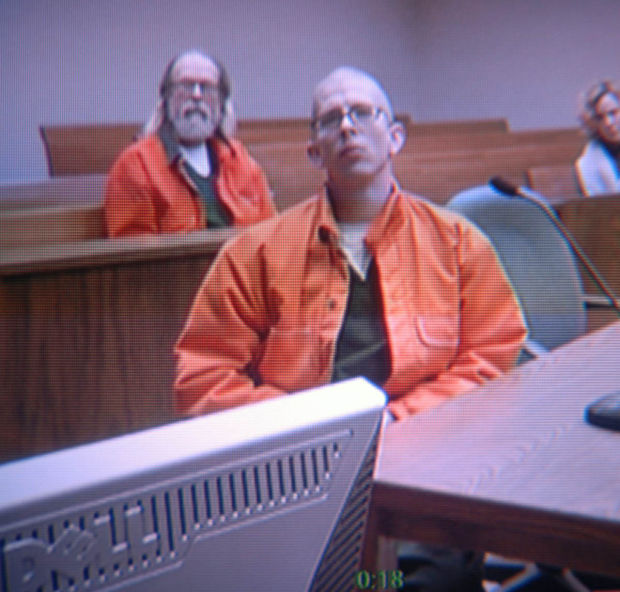 BISMARCK, N.D. _ One of the men accused of threatening residents of Leith is scheduled to change his plea to guilty on felony charges.
A hearing is scheduled Friday morning at the Burleigh County Courthouse for Kynan Dutton, 29, who is charged with seven counts of Class C felony terrorizing.
Grant County State's Attorney Todd Schwarz said  under a plea deal, in exchange for truthful testimony about Craig Cobb, there is a "good chance" Dutton will be released from jail on supervised probation.
Dutton is a white supremacist who moved to Leith in October to join Cobb, 62, in trying to turn the small Grant County town into an all-white enclave. The two men are accused of threatening residents of the town while carrying out armed patrols in November and have been in jail ever since.
Both Dutton and Cobb have been trying to get their bond reduced so they can get out of jail. Dutton is held on a $50,000 cash bond while Cobb is jailed on a $1 million bond.
Cobb, who also faces seven Class C felony counts of terrorizing, is slated to appear at a pretrial conference Feb. 10. Schwarz said he opposes reducing Cobb's
$1 million bond and he said there is no plea agreement in the works for Cobb.
"Cobb is much more culpable," Schwarz said.
The maximum sentence for a Class C felony is five years in prison and $5,000 in fines.