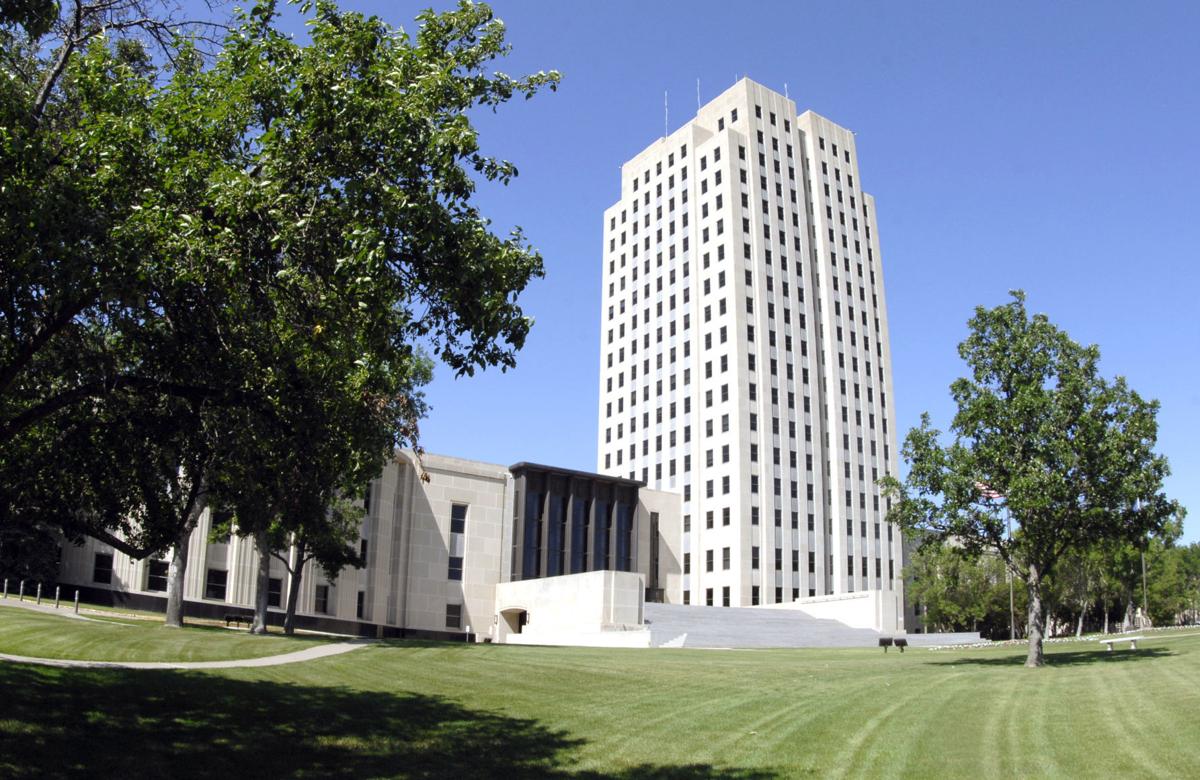 North Dakota's Senate will soon vote on civil asset forfeiture reform.
The Senate Judiciary Committee gave a 5-1 "do pass" recommendation Wednesday to an amended version of House Bill 1286, which seeks to reform the state's forfeiture laws. 
The Senate amendments include an exception to the bill's conviction requirement, allowing evidence beyond a reasonable doubt to forfeit criminal property without a conviction. 
The amended bill also allows city and county commissions to oversee a fund of forfeiture proceeds. 
Sen. Diane Larson, R-Bismarck, who chairs the Senate Judiciary Committee, said she believes city and county officials are best suited to oversee forfeiture proceeds.
"It's local. We're talking about local budgets anyway," Larson told the Tribune. "This is a local budget. The police department is funded by that jurisdiction. They're the ones that should be managing those funds." 
Larson said the Senate amendments were developed from work by Aaron Birst, executive director of the North Dakota State's Attorneys' Association, who presented testimony on the amendments during the bill's Senate hearing on Tuesday.
The bill could see a full Senate vote later this week or early next week. If passed, the bill would go back to the House for concurrence on the Senate amendments. 
Rep. Rick Becker, R-Bismarck, brought the bill to eliminate the "perverse incentive" of "policing for profit." He said his bill relies on a conviction requirement, annual reporting to the attorney general and a neutral disposition of forfeiture proceeds.
The bill also raises the standard of proof for forfeiture to clear and convincing evidence. 
The same day the House passed the bill 57-33, the U.S. Supreme Court issued a ruling on proportionality in states' forfeitures, or that a judge cannot forfeit property worth in excess of a crime's monetary penalty. 
Becker's bill saw extensive work on the House side, including two days of testimony, a subcommittee's work and debated amendments.
Most testimony during the bill's hearing Tuesday expressed support for the bill's proportionality provision, higher standard of proof and reporting requirement. 
Law enforcement and prosecutors have opposed a conviction requirement as they say some offenses cannot land convictions, such as drug crimes. 
The bill does include exceptions to the conviction requirement, such as death, disappearance, deportation or abandoned property.
The bill also includes a provision for interjurisdictional prosecution.
Becker brought a bill for forfeiture reform in 2017 that failed unanimously in the Senate after passing the House.
He has said he will bring an initiated ballot measure for reform if his 2019 bill fails.
Sign up for our Crime & Courts newsletter
Get the latest in local public safety news with this weekly email.