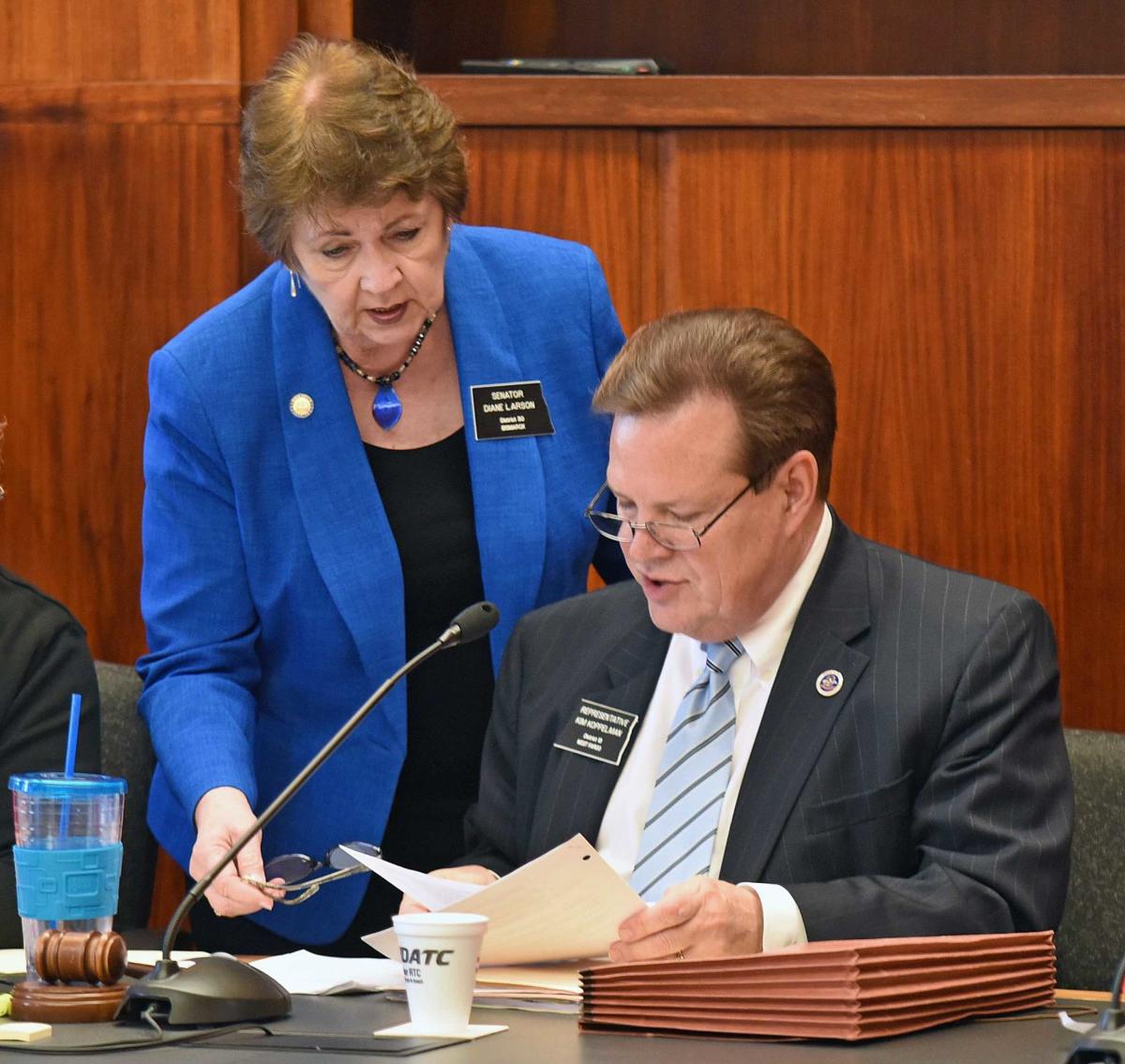 North Dakota lawmakers have passed civil asset forfeiture reform after testy debate in the House, where the primary sponsor voted against his own bill. 
The bill passed the House by 55-37 on Friday after conference committee amendments outlining further details in reporting from courts, prosecutors and the attorney general on forfeited property.
The Senate afterward passed the bill 43-4 with little debate, sending it to Gov. Doug Burgum.
Rep. Rick Becker, R-Bismarck, brought the bill to eliminate the "perverse incentive" of "policing for profit." Forfeiture essentially applies to items involved in criminal activity. 
The final bill includes elements such as a higher evidentiary standard for forfeiture of clear and convincing evidence. The bill also has a proportionality test to not forfeit property worth in excess of a criminal penalty.
Annual reporting would be required from various entities. City and county commissions could oversee a fund for proceeds from forfeitures. And there is a conviction requirement.
But the bill's exceptions to the conviction requirement drew a rebuke from Becker.
The bill would allow forfeiture proceedings in cases of death, deportation, disappearance, abandoned property, but also with evidence beyond a reasonable doubt of property's criminal involvement. 
"It's very, very confusing. It's a very odd loophole," Becker said of the latter exception. "It's putting a criminal proceeding standard into a civil proceeding with no trial." 
He also criticized the bill's reporting component as not going far enough. Becker has said he sought a three-legged stool in his original bill, including reporting, a conviction requirement and a neutral disposition of forfeiture proceeds. 
"I'm looking at the words in front of me," Becker said, striking his desktop during floor debate. "We had such good opportunity for real reform, and I'm happy to come back in two years and try again."
Rep. Terry Jones, R-New Town, who led a subcommittee on the bill and brought amendments in its conference committee, said there is substantive reform. 
"I would challenge anyone to show me what you had on your plate that was better than the direction that we went," Jones said. 
"The exceptions that we've made to a conviction are pretty reasonable, I think," said Rep. Kim Koppelman, R-West Fargo, who carried the bill.
Ten House members rose to speak on the bill, some more than once during the 50-minute debate that drew House Speaker Lawrence Klemin, R-Bismarck, to quip, "Anyone else?" before the vote. 
Becker voted against the bill, as did five others of its eight House sponsors. 
"What I signed onto is not this bill," said Rep. Gary Paur, R-Gilby. "This is a mere shadow." 
Becker told the Tribune he's been contacted by citizens about a ballot initiative for 2020 related to civil asset forfeiture, but added he's still considering that path.