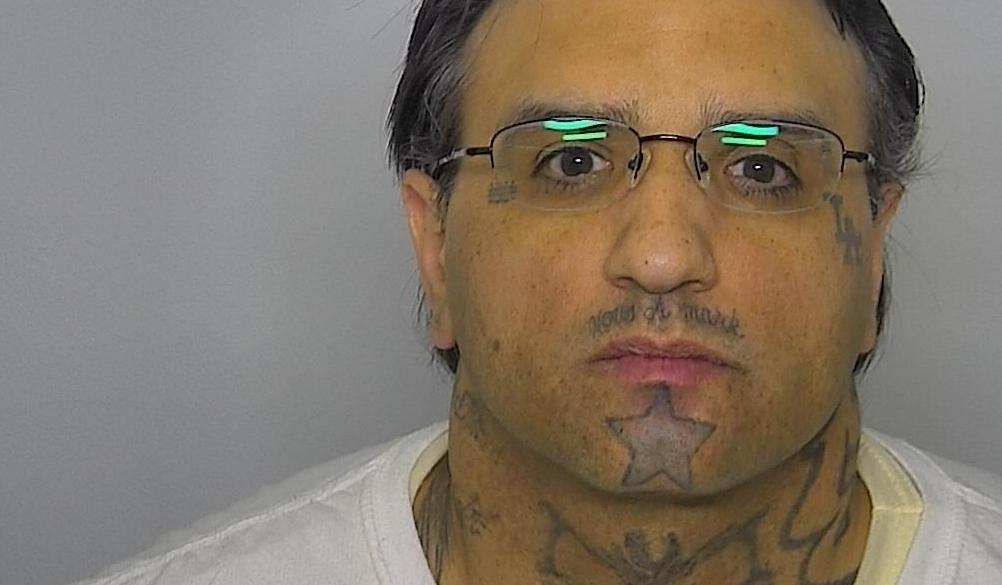 Leoyla Cowboy can't wait for her husband to come home.
As the last of six character witnesses for Michael Giron at his federal sentencing hearing Wednesday in Bismarck, Cowboy told District of North Dakota Chief Judge Daniel Hovland of her husband's generosity and dedication. Giron is the first of seven federal defendants to be sentenced in a criminal case connected to the Dakota Access Pipeline protests. 
In court, his attorneys and witnesses said he turned his life around from drug use and recidivism, describing him as having found a "new identity" at the Oceti Sakowin camp where he was a community protector and served tribal elders.
"I don't know him as an addict," Cowboy said. "But I know when he comes home, he's going to have all the love and support he's ever wanted."
Hovland sentenced Giron to three years in federal prison with credit for about 14 months served, followed by three years supervised release, along with various probationary conditions. Giron will likely be incarcerated in Oklahoma or Arizona and may receive treatment from the Residential Drug Abuse Program.
The judge adopted defense and prosecuting attorneys' recommended sentence from a plea agreement Giron accepted in February in which he pleaded guilty to civil disorder while Assistant U.S. Attorney David Hagler agreed to ask Hovland to dismiss the more serious charge of use of fire to commit a federal felony offense. 
Giron thanked Hagler and Hovland for "giving me a chance."
"Whatever the outcome today, whatever the sentence, I'm thankful for it because it's going to teach me a lifelong lesson," Giron told Hovland.
In a statement through the Water Protector Legal Collective, defense attorney Peter Schoenburg said the sentence "reflects the judge's recognition of the positive changes that (Giron) has made in his life due to his time at Standing Rock."
Giron had been accused of pouring fuel on a fire that obstructed law enforcement officers as they swept south on State Highway 1806 toward the Cannonball River bridge on Oct. 27, 2016, in southern Morton County.
"It was an entire day of chaos," Hagler said, pointing out that many people were not identified from other fires set that day.
Six other defendants were indicted from activities on Oct. 27, 2016, including five others for the same charges as Giron. Red Fawn Fallis, who was accused of firing a handgun as officers arrested her, accepted a plea deal in January and awaits sentencing in June.
Giron has been held in custody since March 2017. He and Cowboy's family live on a ranch in New Mexico.
"It seems as though you've turned things around in your life, sir," Hovland told Giron. "I commend you for that."
Sign up for our Crime & Courts newsletter
Get the latest in local public safety news with this weekly email.