A man believed to be from California and now in custody in New Jersey is a suspect in the January robbery of a Bismarck bank.
Lt. Gary Malo, of the Bismarck Police Department, said New Jersey authorities arrested the man on other charges. He allegedly had about $10,000 with him as he tried to board an airplane.
Malo said some details are still unclear. A search of the suspect's belongings, either by New Jersey authorities or by the man's brother, turned up a respirator mask and a note from a journal that said he robbed the Bismarck bank of more than $6,000, according to Malo. Another note in the journal allegedly stated that he had been hired to kill someone.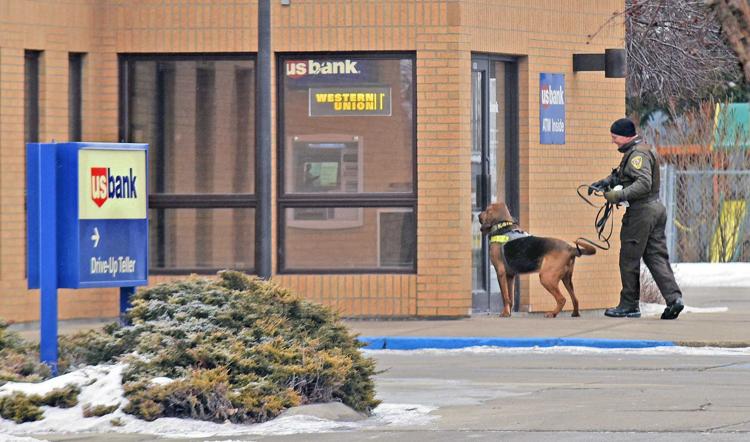 The man was arrested late last week. Malo said it appears the FBI will be taking over the case. The man could be charged in federal court. If that doesn't happen, Malo said Bismarck authorities will seek state charges. A Bismarck Police Department detective is assisting the FBI and the local case is still open, Malo said.
On Jan. 15, a man approached a teller at the U.S. Bank on East Expressway in Bismarck and said "this is a robbery." He was captured on video and was described as being 6 feet, 1 inch tall with a dark beard. He wore black glasses, gray pants and a black shirt and carried a respirator mask.