Bismarck police are searching for a suspect wanted for robbing a local bank Tuesday.
At 9:17 a.m., officers responded to an alarm at U.S. Bank, 423 E. Bismarck Expressway. The suspect fled west of the area, according to Lt. Luke Gardiner, and, as of 5 p.m., had not been located.  
"We do not know for sure if the individual was armed or not," Gardiner said, noting no injuries had been reported. "His hands were apparently concealed at the time the robbery occurred."
The suspect is described as a male, about 6 feet, 1 inch, carrying a respirator mask, with gray pants and a black shirt. He has a dark beard and black glasses.
Police are not sure how much money was stolen, according to Gardiner, who noted a North Dakota Highway Patrol K-9 assisted in the search.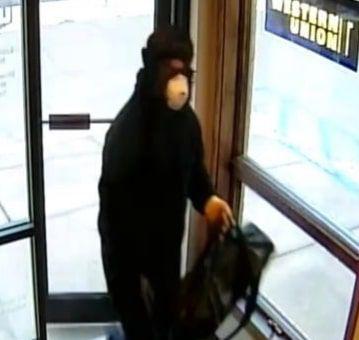 As a precaution, three Bismarck schools — Dorothy Moses Elementary School, Jeannette Myhre Elementary School and Wachter Middle School — were put on "shelter-in-place" from 9:30 to 11:15 a.m. Tuesday, according to Renae Hoffmann Walker, Bismarck Public Schools' community relations director.
Law enforcement advises residents to call the police department at 701-223-1212 to report any suspicious activity.