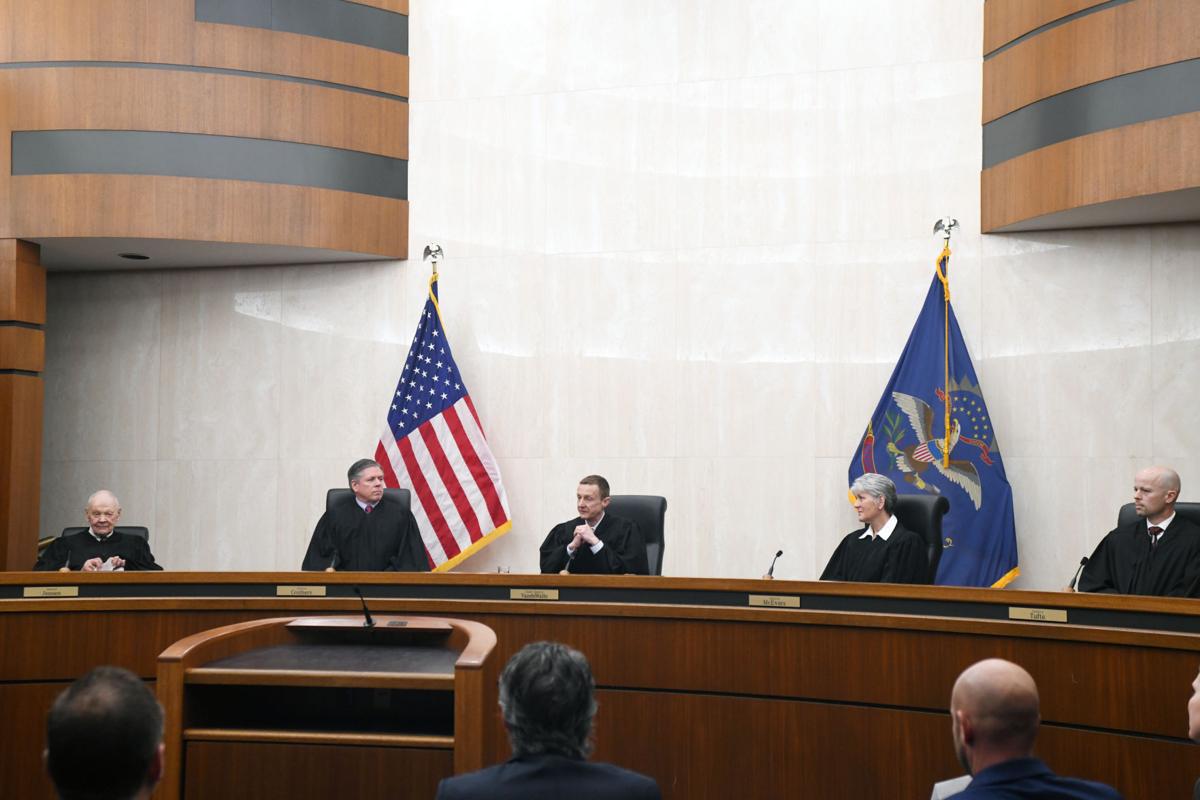 North Dakota's Supreme Court is set on Friday to hear the arguments of three factions vying to fill a state House seat won by a deceased candidate, but one group has already moved ahead.
District 8 Republicans' Executive Committee on Wednesday night in a 17-1 vote appointed longtime Rep. Jeff Delzer, R-Underwood, to the District 8 House seat won by David Andahl, 55, of Baldwin, who died Oct. 5 from COVID-19.
District 8 GOP Chairman Loren DeWitz and House Majority Leader Chet Pollert, R-Carrington, confirmed Delzer's appointment. Nobody else sought the appointment, DeWitz said.
DeWitz said Secretary of State Al Jaeger will be notified Thursday of Delzer's appointment. State lawmakers take office Dec. 1. 
Pollert and DeWitz said they feel they are in the right by proceeding with the appointment process amid the lawsuit.
"We had started this process before we got notification that the lawsuit was filed. We had set up our (meeting) date," DeWitz said.
"I still feel we are in the correct mode of action, but until the Supreme Court rules, that'll be the final say," said Pollert, adding he is "of course" happy to see Delzer selected.
Delzer, who did not immediately return a phone call, is one of North Dakota's most powerful lawmakers as the chairman of the House Appropriations Committee. He has clashed over budget issues with Gov. Doug Burgum, who also has sought to appoint a successor to the seat. 
The district party's appointment came a day after the Supreme Court granted Democrat Kathrin Volochenko's motion to intervene in the case in which oral arguments are set for Friday morning.
Volochenko, of Mercer, received 11% of the vote in the general election, finishing behind Republicans Dave Nehring, of Bismarck, and Andahl, who won District 8's two House seats with 41% and 36% of the vote, respectively.
Andahl's death led to the legal fight started by Burgum, who cites a constitutional provision that "The governor may fill a vacancy in any office by appointment if no other method is provided by this constitution or by law." 
The first-term Republican governor has appointed Washburn coal executive Wade Boeshans to the seat. Burgum last week sued the secretary of state, the Legislature and the District 8 Republican chairman to prevent them from filling the seat, asking the high court to allow his appointment.
A Connecticut attorney who calls himself "a scholar on the constitutional and legal issues surrounding legislative vacancies" filed a brief with the court on Tuesday in support of the governor's stance.
"Such a holding would reflect a widely accepted practice across the United States," wrote Tyler Yeargain, associate director of the Yale Center for Environmental Law and Policy. 
Attorney General Wayne Stenehjem, who is representing the Legislature and Secretary of State Al Jaeger, has cited his Oct. 13 opinion that Andahl's death, if he were elected, would create a vacancy under state law that District 8 Republicans' Executive Committee could fill by appointment. 
The attorney general last week said Burgum "has got a terrible case all around" and is wasting tax dollars in bringing the lawsuit against the secretary of state, the Legislature and the district party.
Governor's spokesman Mike Nowatzki has said Burgum "is fulfilling his Constitutional responsibility to fill the District 8 seat because there is no state law that applies to this unique situation."
Political observers have pointed out the intraparty Republican politics at play. Burgum in 2016 handily defeated the state's longest-serving attorney general for the Republican gubernatorial nomination from voters. 
Before the 2019 Legislature convened, Delzer led a rule change that shifted how lawmakers considered Burgum's proposals. Burgum later said he felt his executive budget had been "tossed in the garbage." Delzer said all of Burgum's proposals were fully vetted and many were adopted, and that the rule change was years in the making and added more transparency in budget writing.
Andahl and Nehring teamed up and defeated Delzer in the June primary. Burgum, a wealthy former software executive, gave more than $1.8 million to a political group run by former advisers that successfully targeted Delzer's seat.
The legal fight is the second one involving Burgum and the Legislature. In 2018, the state Supreme Court heard and resolved disputes of executive and legislative authority in the governor's veto powers and provisions set by lawmakers in several budget bills.
Republicans hold supermajority control of the Legislature and won 65 of 69 legislative seats in the general election.