A Detroit man who police say had 231 phony oxycodone pills in his Bismarck motel room was arrested Tuesday by Metro Area Narcotics Task Force …
Three men on parole for violent crimes committed in Michigan were arrested Saturday in Bismarck for allegedly possessing more than 600 oxycodo…
A man whose vehicle went airborne after leaving Interstate 94 in November 2019 in the Bismarck area faces two felony charges stemming from the crash.
A Reeder man was charged Friday with robbing a Bowman bank.
A judge considering whether there is enough evidence to move a human trafficking case to trial told the prosecutor on Friday he's not convinced.
A house was hit by numerous rounds in an early Thursday drive-by shooting on Niagara Drive, according to Bismarck police.
The House passed a bill that would shield matters referred for investigation by North Dakota's state auditor.
An inmate at the Burleigh Morton Detention Center who allegedly beat and kicked another inmate for several minutes on Tuesday has been charged…
A Bismarck woman who pleaded guilty in August 2020 to a firearms charge was sentenced Wednesday to two years on supervised release.
North Dakota's House of Representatives passed a bill on Wednesday to allow mutual aid between tribal police and state and local law enforceme…
A Valley City man who Bismarck police say was in possession of a weapon, ammunition and 14 drug options for his customers will stand trial in April.
A Mandan couple is charged with child endangerment after their 4-year-old son was found outside Saturday morning without shoes, dressed in paj…
A Bismarck man who police say fired shots at a vehicle in December pleaded not guilty to attempted murder on Tuesday.
A man accused of breaking into the utility room of a Bismarck apartment building is set for trial in April.
Newspaper watchdogs say a bill to shield matters referred by the state auditor for investigation would do a disservice to the public by closin…
Legislation to allow electronic posting in North Dakota and to continue a related pilot project passed the state Senate on Monday.
Emails indicate North Dakota's attorney general advocated for the U.S. Supreme Court to take up Texas' lawsuit over the presidential election …
Proposed legislation would shield photos of people who are arrested in North Dakota.
A 23-year-old man was charged Wednesday with attempted murder for allegedly choking a woman while the two were patients at Sanford Health Bism…
An Elgin man in prison for child sex crimes in Grant County has been convicted of a similar charge in Burleigh County.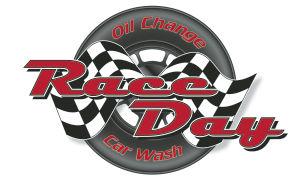 Advanced Cleaning & Restoration
A Mandan man has entered into a plea agreement for his part in a robbery that prosecutors said violated a federal interstate commerce law.
A Michigan man arrested in the fall of 2019 for possessing $29,000 worth of illegal pills was sentenced Tuesday to three years on supervised release.
Sufficient evidence was presented to support the verdict of a man convicted last February of killing his infant daughter, the North Dakota Sup…
A 35-year-old man was arrested Tuesday on suspicion of attempted murder stemming from a stabbing incident last week at the Bismarck Motor Mote…
North Dakota's House of Representatives on Tuesday approved a bill extending a law allowing agreements providing state services for youth adju…
A Carson man was sentenced Tuesday to 14 years in federal prison for possessing child pornography and impersonating a federal officer, accordi…
A Michigan man is in custody after police say he had 2,000 pills that resembled oxycodone but may be made of the much stronger drug fentanyl.