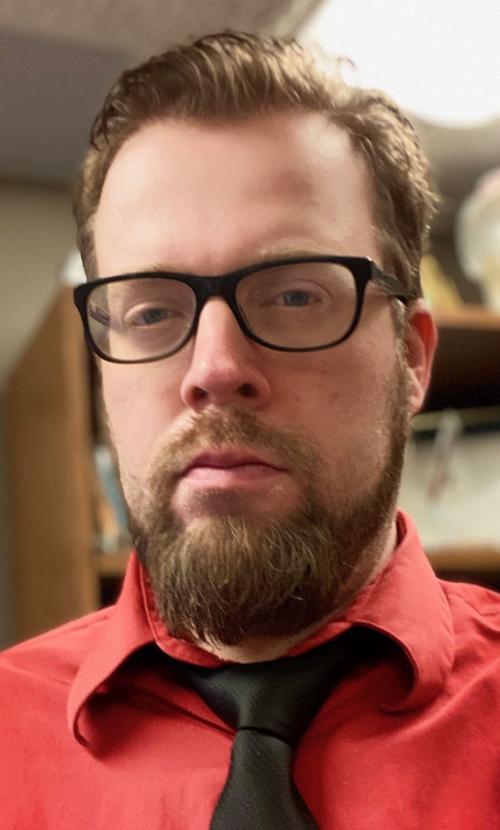 Wish me well. I just got hired for a few new jobs this last Monday. Me and more than 100,000 other North Dakotans.
No, not at the Tribune. At home. I'm a parent/worker-at-home now.
Last Sunday, at 7:30 p.m., I was notified (along with the 100,000-plus parents of school-age children you likely heard collectively gasping for air), when the governor announced that schools would be closed for a week, in response to the COVID-19 outbreak that is currently upheaving all of society as we once knew it.
I have two children at home. My son, Goofball BrokemyiPadrecently (not his real name), is 5 and doesn't start kindergarten until next year. My daughter, Jellybean Juststartingtolikeme (not her real name), is 9 and currently in fourth grade.
Or I'm pretty sure she is. Things are a little hazy right now.
So, anyway, my wife, sweet Annette (kind of her real name) and I became work-at-homers AND stay-home parents AND child-care providers AND teachers to two kids, pretty recently.
These new/old gigs are a challenge, no doubt. Additionally, they don't pay anything extra in monetary terms. It's actually sort of a demotion in pay, considering how I'm bringing in the same salary I was when I left work on Friday the 13th of March, about two centuries ago. But now I work something like 110 hours per week, and my hourly wage fell precipitously. Kind of like the stock market.
That's fine. I'm fine. We're all fine.
Except we aren't, really. An unfathomable amount of death, pain and hardship is being created right now, all across the globe, and we are all going to need to tackle this colossal challenge we face now, collectively.
A similar philosophy has taken root in my household. We told the kids that the only way we get through this is by working together. So, that means that Jellybean will have to learn more about distance learning than her mom or I have ever needed to know, within about a week. Goofball is learning how to diffuse more kinetic human energy than any of us has ever seen concentrated into a 3-foot frame before, within the small confines of our modest home.
He's already broken several electronic devices. It's not going great.
My wife and I are learning on the fly how to work full-time jobs from home. Both of our jobs were made easier by the ability to interact with other human beings, face to face. That's just how we, as humans, build trust relationships with each other. And, temporarily, that ability is gone.
There are so, so many problems with this new situation. But there are also tiny glimmers of hope. We're getting moments with our kids we wouldn't have otherwise gotten. Small, shimmering moments of learning, acceptance and grace, which we wouldn't have gotten, otherwise. That's a gift.
I wish these same gifts for all of you. We will get back to where we once were. For now, though, try to enjoy the small moments, together.
Kelly Hagen, Bismarck, works as communications director for North Dakota United.
Editor's note: Community voices is a new occasional column to highlight how community members are coping with impacts of the COVID-19 pandemic. Submissions are limited to 500 words. To participate, send a column to letters@bismarcktribune.com.
Concerned about COVID-19?
Sign up now to get the most recent coronavirus headlines and other important local and national news sent to your email inbox daily.