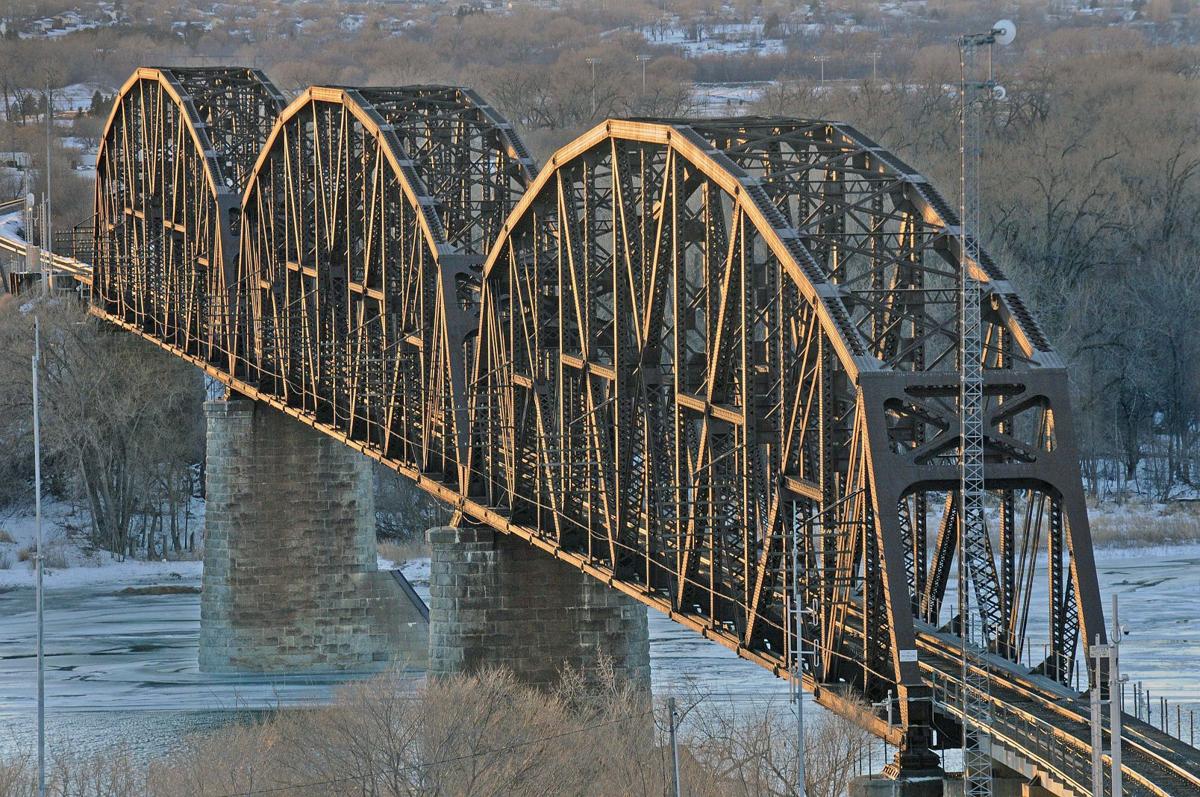 The opportunity for the public to comment to the U.S. Coast Guard on the future of the Bismarck-Mandan Rail Bridge has almost ended.
The Coast Guard is collecting input from "affected federal, state, and local agencies, any affected Indian tribes and other interested persons" through Monday as it studies the environmental impact of BNSF Railway's plans to demolish the 137-year-old bridge and replace it.
The federal agency also is studying a proposal from the nonprofit Friends of the Rail Bridge to repurpose the bridge into a footbridge adjacent to a new structure. The group is opposed to demolishing the bridge, which the National Trust for Historic Preservation last year named one of "America's 11 Most Endangered Historic Places."
The bridge crosses the Missouri River, connecting Bismarck and Mandan. It was built in 1883, with the spans replaced in 1905.
The Coast Guard decides on projects proposed along that part of the Missouri River to "ensure the structure does not unreasonably affect navigation," according to a Federal Register notice.
BNSF applied to the Coast Guard for a permit three years ago to demolish the bridge and build a new one, according to railroad spokeswoman Amy McBeth. 
BNSF maintains a new bridge is needed to continue moving North Dakota farm commodities, coal and other products to market. The railroad also maintains converting the bridge rather than demolishing it would delay a needed new bridge and also cause safety concerns.
Last month, the Coast Guard announced it is preparing an environmental impact statement to "evaluate the potential environmental consequences of replacing the existing BNSF bridge across the Missouri River at Bismarck, N.D., or constructing a bridge adjacent to the existing bridge."
The Coard Guard is required, under the National Environmental Policy Act, to invite community members to comment on "appropriate issues" for its analysis.
A Coast Guard spokesman declined to give an indication on when officials expect to finish the environmental impact study.
A feasibility report from NDSU's Department of Architecture and Landscape Architecture completed last June found that converting the bridge into a pedestrian bridge is achievable but would cost $6.9 million.
Get local news delivered to your inbox!
Subscribe to our Daily Headlines newsletter.