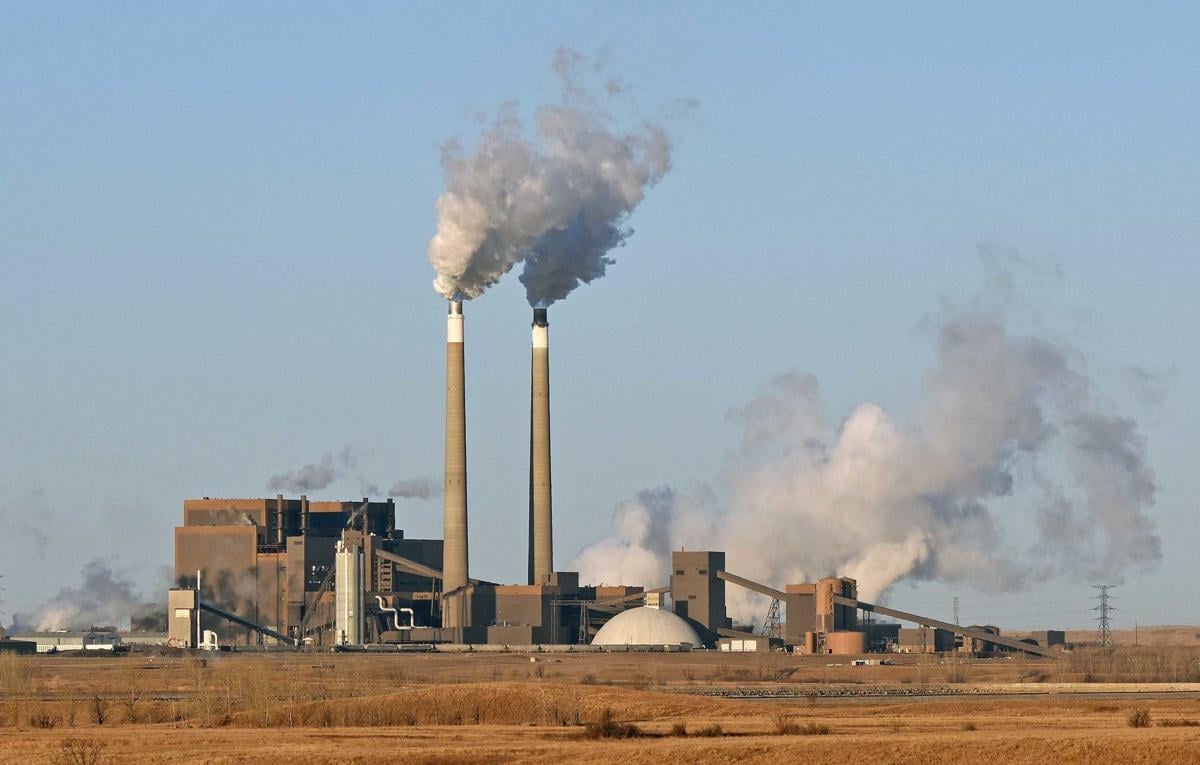 The search for a new owner for Coal Creek Station is over, as a Bismarck-based company has reached a deal with operator Great River Energy to purchase the power plant.
Affiliates of Rainbow Energy Marketing Corp. will acquire the McLean County plant and its transmission line for an undisclosed price, the company announced Wednesday. The deal is expected to close later this year.
Rainbow manages power and natural gas assets for clients within the utility sector. It is part of United Energy Corp., a holding company with subsidiaries involved in supplying gas, producing oil, and marketing oil, gas and electricity.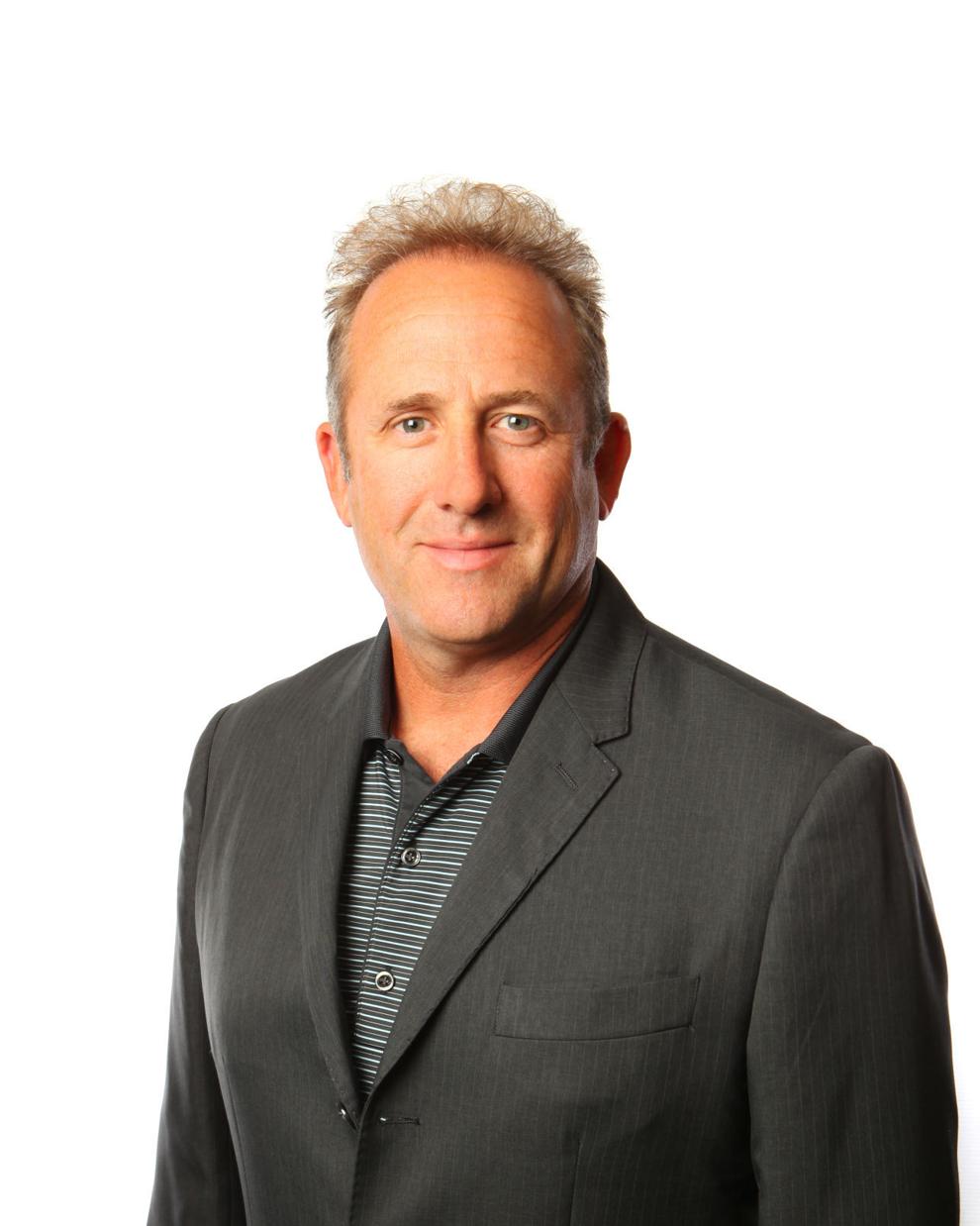 Rainbow President Stacy Tschider said the company has 28 years of experience in marketing power throughout North America. Affiliate Rainbow Energy Center will run the plant and affiliate Nexus Line will operate the power line, which extends from Coal Creek into Minnesota. Rainbow plans to hire existing Coal Creek workers, and it intends to install a system at the plant to capture the facility's carbon emissions.
"I'm looking to take coal to the next level," Tschider said. "This is a win-win across the board. Nobody loses in this transaction."
GRE will continue to purchase power from Coal Creek under a 10-year contract, but the amount of electricity it will take will decline over time, Tschider said. 
The Minnesota-based cooperative announced last year that it planned to close Coal Creek in 2022 unless it could find a new owner. The plant has run at a loss for several years, and GRE sought to essentially give it away if it could find any takers. It also wanted to sell the power line, which underwent a $130 million update in recent years.
"Purchasing energy and capacity from Rainbow was not in our original plan, but it will serve as a reliable steppingstone in our power supply transition," GRE President and CEO David Saggau said in a statement.
GRE is planning to add 900 megawatts in wind farms within the next two years, though the projects will not be in North Dakota as the co-op had initially intended. Coal-producing counties in North Dakota began putting up roadblocks last year by enacting moratoriums and zoning ordinances targeting renewable power. GRE plans to build those projects in Minnesota and South Dakota, spokeswoman Therese LaCanne said.
GRE's board of directors approved the Coal Creek sale Wednesday, but it still needs additional member and regulatory approvals, she said. Those include permit transfers with regulators in North Dakota and Minnesota, as well as at the federal level, according to various people involved in the discussions.
One of them is Lt. Gov. Brent Sanford, who has worked with other state officials over the past year to try to find a buyer.
"It was pretty lonely the first four or five months," he said, adding that the announcement made Wednesday "a day to celebrate."
Another state official involved in the talks, North Dakota Transmission Authority Director John Weeda, estimated he spoke with four potential buyers over the past year who were serious about a purchase.
Weeda used to work for GRE, and he ran Coal Creek for years.
"Let's start with the employees at Coal Creek and Falkirk," he said, referring to the Falkirk Mine next door that supplies the plant with lignite coal. "They're just going to be over the moon knowing there's a future."
The plant and mine together employ about 700 workers and support numerous other jobs in the region.
Falkirk is owned by North American Coal, which said it's reached a 10-year agreement with Rainbow. It plans to maintain its current level of coal deliveries to the plant at least through 2022. It's unknown if the mine's operations will change at that point due to a variety of factors "out of Falkirk's primary control," the company said in a statement. Those factors include Rainbow's ability to sell the plant's electricity, as well as whether its plans to add a carbon capture system are successful.
GRE will pay Falkirk $14 million under an agreement to terminate their relationship, according to North American Coal.
Water and steam from Coal Creek is used by the Blue Flint Ethanol plant next door, and that relationship will continue, Tschider said.
Deal implications
GRE's announcement last year that it had intended to close the plant sent shock waves through North Dakota's coal-producing counties and the state Capitol in Bismarck. Coal Creek is the largest coal-fired power plant in North Dakota.
Its planned closure was one of the factors that prompted the Legislature earlier this year to pass several pieces of legislation aimed at helping the state's coal industry, which faces competition from natural gas and renewable power. One bill grants power plant operators relief from the coal conversion tax they pay the state and will save them a combined $43 million over the next two years.
That measure "was a huge one for this plant and for all the plants," Sanford said.
Rainbow is not receiving any additional monetary assistance from the state to operate Coal Creek, according to Tschider.
New ownership opens the door for more renewables to go in near the power plant, and that's part of Rainbow's plans. The company will look to partner with third parties that want to develop projects, Tschider said.
Some officials in coal counties have recently indicated a willingness to lift the moratoriums and zoning changes they had enacted that target renewables. They came about last year as developers saw an opportunity, if the plant were to close, to connect to the transmission line that carries Coal Creek's power.
There will be space on that line for renewable power after all, even with the plant operating, Rainbow said.
Some space is available now, and more will be in the future once the company installs a system on Coal Creek's two units to capture their carbon dioxide emissions and inject the gas underground down wells that will be built nearby, Tschider said. The system would use about one-third of the power the plant generates, freeing up room on the line. Some initial work has already taken place to study the feasibility of using the technology at the site.
Such technology for coal plants is in its infancy and expensive, but many state officials have embraced the concept as a way to keep North Dakota's coal industry viable as the American public's demand to address climate change grows. It's a key part of Gov. Doug Burgum's vision to make North Dakota carbon neutral by 2030. Carbon neutrality involves striking a balance between the carbon dioxide released from within the state and the amount of emissions contained or offset in some way.
"Carbon capture is vital for this project," Tschider said.
One other carbon capture project is in the works in North Dakota at Minnkota Power Cooperative's Milton R. Young Station in Center.
Tschider estimated a carbon capture system at Coal Creek would cost about $1.5 billion. Rainbow aims to have it operating within five years, he said. A federal tax credit is helping to make such projects economically viable, and he said it's a "crucial" part of the plan to install such a system at Coal Creek.
Under GRE, the plant experienced a $170 million shortfall in energy sales in 2019, and it's faced similar financial woes for several years.
The ability to pursue carbon capture with that tax credit is one reason why Rainbow was attracted to the idea of acquiring Coal Creek, Tschider said. Other factors that led the company to believe it can improve upon the facility's financial status include its plans to bring in renewables to use the transmission line, along with its operations trading energy on the open market.
"Those revenue buckets are very important for Rainbow, and these are different revenue buckets that GRE hasn't had in the past," Tschider said.
Coal Creek began producing electricity in North Dakota in 1979. Its two units have a capacity of about 1,100 megawatts, which is 200 megawatts more than the state's next-biggest coal plant. Coal Creek is west of U.S. Highway 83 between Washburn and Underwood.
GRE also operates another coal-fired power plant in North Dakota near Jamestown. The Spiritwood Station is much smaller than Coal Creek, and the co-op is planning to run it on natural gas in the future.