UNDERWOOD -- Falkirk Mine worker Daniel Saxberg was eating lunch with his kids at Space Aliens in Bismarck when a co-worker texted him the news that Coal Creek Station will soon have a new owner.
"I literally almost cried and hugged my waitress at the same time," he said. "It's been an emotional year to say the least."
He recalled the scene at the restaurant from his home in Underwood the next day.
Saxberg smiled Thursday as he spoke about how he won't be out of his job working in mine reclamation next year after all, given that the power plant is to stay open. Falkirk supplies coal to Coal Creek via enormous trucks that haul loads of lignite several miles from the mine near Underwood to the power plant south of town.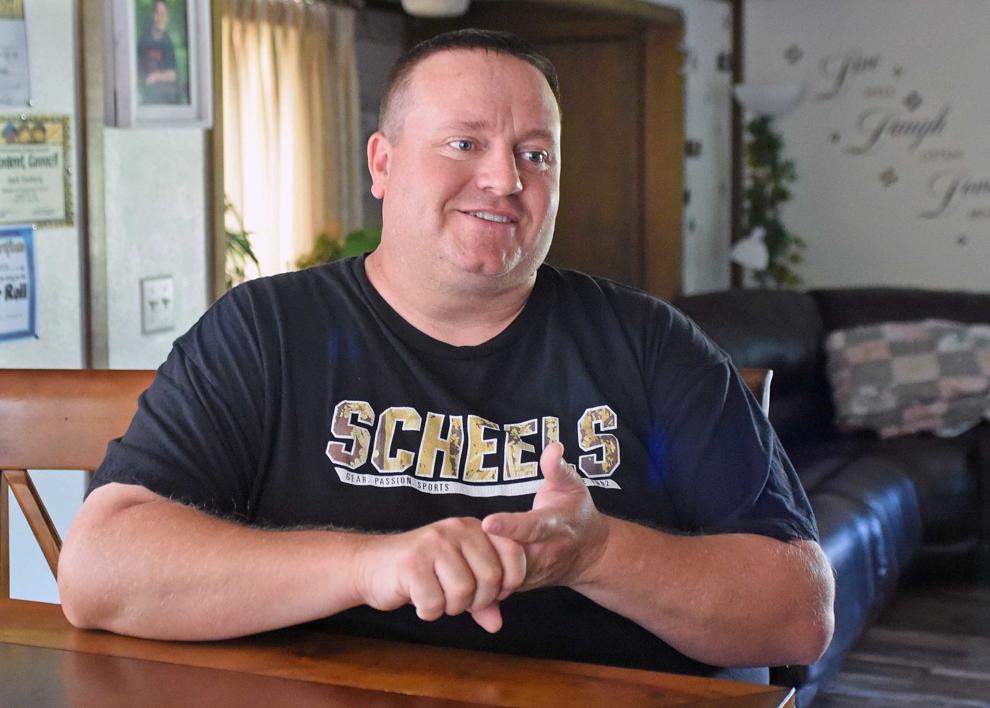 Affiliates of Bismarck-based Rainbow Energy Marketing Corp. plan to purchase Coal Creek and its transmission line, providing a sense of job security to hundreds of workers in the McLean County area.
Outgoing Coal Creek operator Great River Energy announced in May 2020 that it planned to close the facility. Since then, uncertainty has weighed heavily on Saxberg's mind.
"It would be real tough to switch jobs," he said. "Am I going to have to cash out my retirement to make ends meet? Am I going to have to move?"
Saxberg sits on the city commission, which stood to lose a huge chunk of revenue from coal taxes. To further complicate matters for local officials, the town of 800 potentially faced an exodus of residents.
"People have been pursuing other careers and getting appraisals on their houses," Mayor Leon Weisenburger said. "It was very dreary around here. It's like a dark cloud was hanging over Underwood."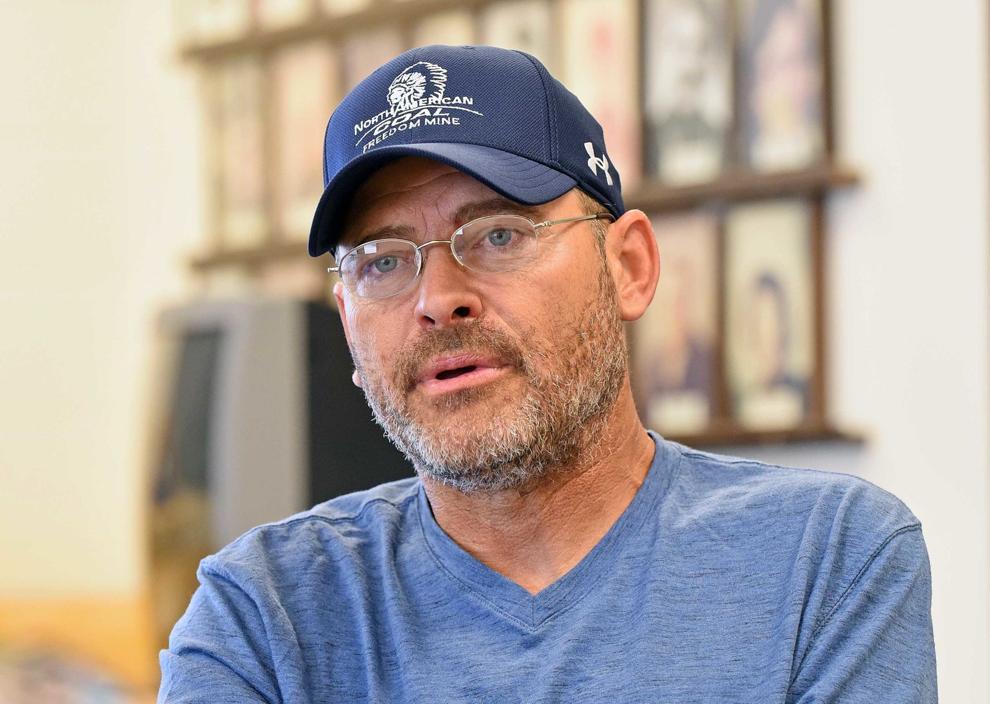 He believed the community would not survive if the plant shut down.
"Now the sleepless nights are over," he said.
Questions emerge
The sale is not yet final, but it's expected to be later this year pending approvals from GRE's members and federal and state regulators.
While North Dakota's Coal Country breathes a sigh of relief, environmental groups are skeptical of the deal.
The Minnesota chapter of the Sierra Club, for one, has called upon officials in its state to scrutinize the sale. The group has concerns Minnesota customers could continue to be on the hook for costs associated with the plant given that GRE will purchase power from the facility for another 10 years. The plant has faced financial woes amid competition from natural gas and renewable power, and its pending owner has ambitious plans to install pricey technology to capture the facility's carbon emissions and bury them underground.
That process is known as carbon storage or sequestration, and Rainbow's plans to pursue it have also caused alarm within the Bismarck-based Dakota Resource Council.
"Their entire business plan hinges on carbon sequestration which, time and time again over the past 15 years, has not worked on the scale they're planning," Executive Director Scott Skokos said.
The technology is in its infancy and not widely in use around the world, but some projects that have tried it in the United States have run over budget or shut down. Skokos said the uncertainty around the technology might give North Dakotans false hope that it will work out the way its proponents intend.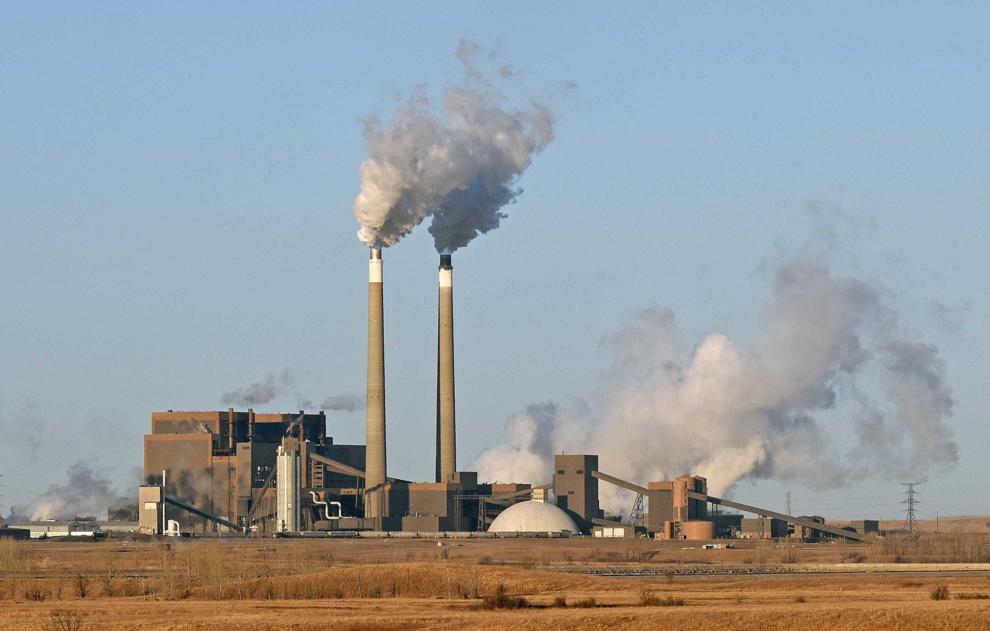 Supporters of the technology view it as a way to address climate change. The emissions from Coal Creek would be injected down wells nearby, where they would form a plume in layers of rock thousands of feet below the earth's surface. Rainbow President Stacy Tschider told reporters this week that the company has secured 45,000 acres in McLean County for underground storage. The project would cost an estimated $1.5 billion.
A federal tax credit for such projects is key to Rainbow's plans, Tschider said, adding that the company's goal is to take coal "to the next level."
Those words stood out to Beulah resident Mark Pierce, who founded the popular pro-coal Facebook group Faces of North Dakota Coal.
"That guy gets it," Pierce said. "He has a vision."
State and federal officials played an important role in helping the deal come to fruition, he said, but so too did local leaders.
"The credit goes to McLean County officials and the commission," he said. "It goes to show when a county looks out for its own best interest and unites, a lot can get done."
Outlook for renewables
Pierce was referring to steps McLean County -- and later neighboring Mercer County -- took to enact zoning restrictions or moratoriums targeting renewable power last year when rumors began circulating that GRE planned to close Coal Creek.
Wind farms need space on transmission lines to deliver their power to customers, and little room is available in North Dakota. Coal Creek is connected to a line that extends into Minnesota, and wind developers saw an opportunity to build projects that could connect to it if the coal plant shut down.
GRE initially was interested in building wind farms in the area that would hook up to the line, but it moved those plans to Minnesota and South Dakota when the counties put up roadblocks.
"We needed to give our people, our political leadership some time," McLean County State's Attorney Ladd Erickson said.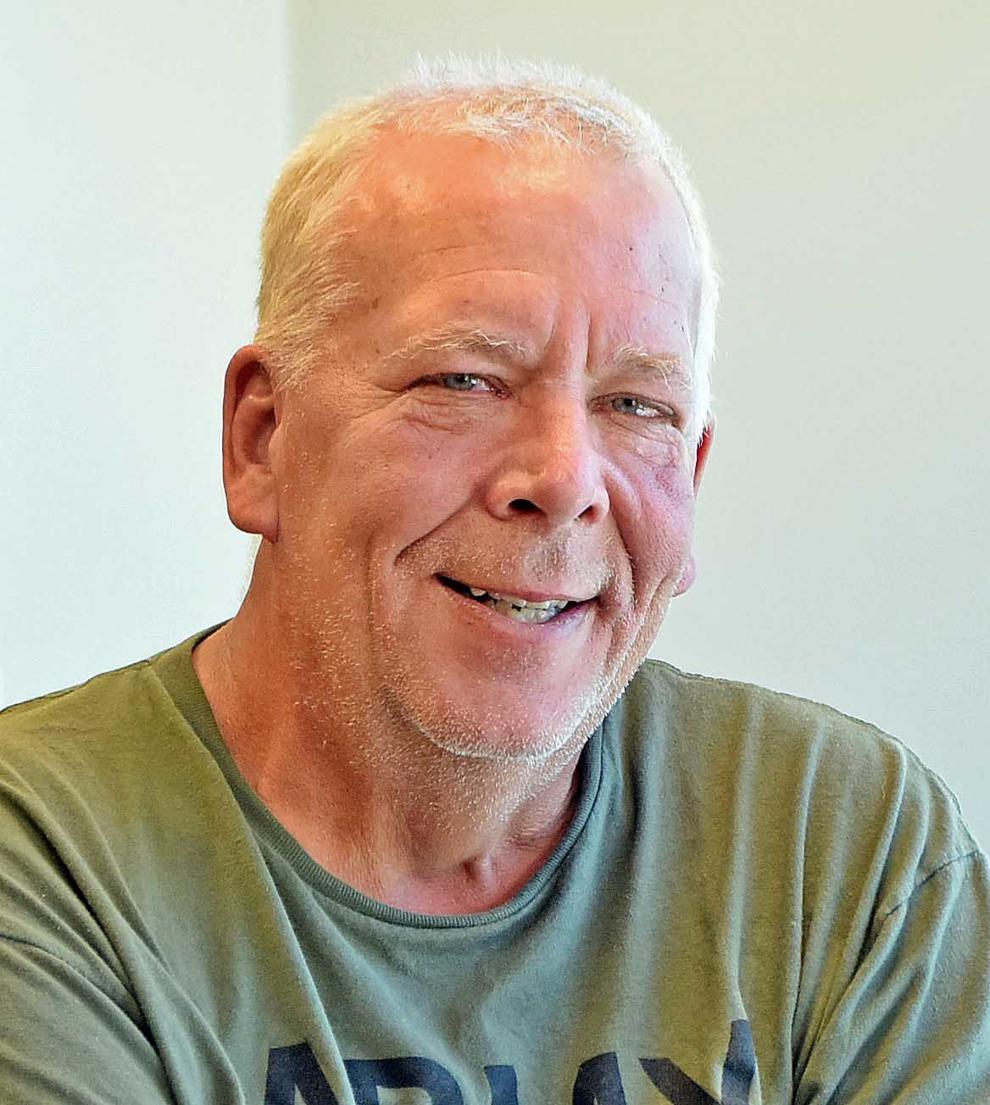 Erickson led the push in his county to change its zoning rules. He's been involved in numerous talks with energy companies and officials at all levels of government over the past year to try to keep Coal Creek running.
He was elated when the news was made public Wednesday.
Rainbow in its announcement indicated that it plans to pursue renewables, too. The carbon capture system will eat up about one-third of the electricity produced at Coal Creek, freeing up space on the power line down the road.
County officials, meanwhile, have indicated a willingness to revisit their zoning rules to facilitate new wind or solar farms.
"I've promised everyone that when the mine and plant are secure for the long term, the county is going to go through a planning and zoning amendment process working with the industry," Erickson said.
The deal was welcomed by wind proponents, including Tammy Ibach, director of North Dakotans for Comprehensive Energy Solutions.
"We're very hopeful with the purchase of Coal Creek that Rainbow Energy is going to put in some renewable power," she said. "It's just good for North Dakota all around."
It's not a given, however, that any future zoning changes will go through smoothly.
Ibach said Mercer County is considering requiring wind operators to renew a local permit every five years to keep running their facilities. That would add risk to developers' plans for new wind farms, which cost hundreds of millions of dollars to build, she said.
Still, the prospect of new wind projects means more jobs could emerge in the area, especially during construction.
Some of those jobs could potentially go to members of the Laborers' International Union of North America Local 563. Union members also perform work at Coal Creek during turnarounds and at other times when major maintenance is needed.
"We are thrilled because it means our members get to continue working" there, said Pam Trhlik, director of government relations and new business development for the Laborers District Council of Minnesota and North Dakota.
Adding a carbon capture system to Coal Creek would be a major undertaking involving construction jobs as well.
The potential for ideas like that have a lot of folks in McLean County optimistic about what Rainbow could bring to their communities.
"They're real entrepreneurial types," Erickson said. "I'm not going to be surprised if we see some real innovation out there."