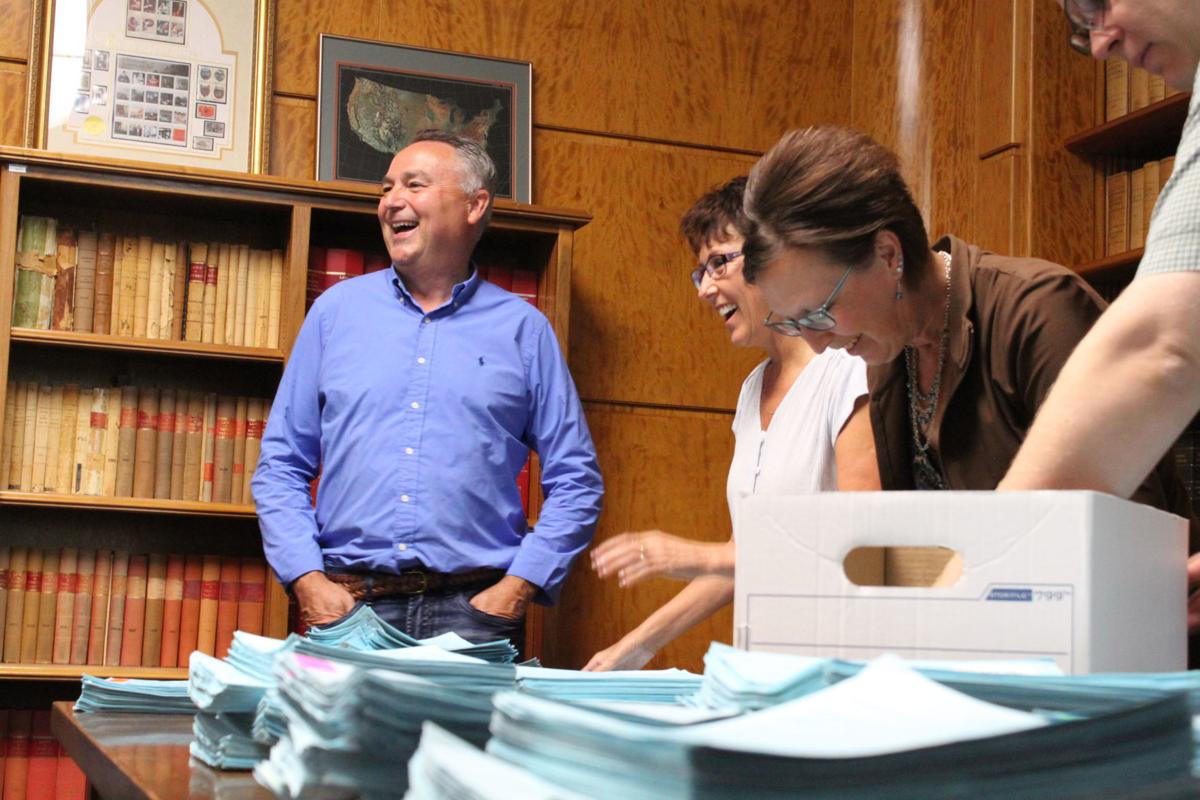 Political scientists see a measure aimed at ensuring only U.S. citizens can vote in state and local elections more as an effort to boost support for its sponsor's state Senate campaign.
State law already requires people to be citizens to vote, said University of North Dakota political science professor Ben Kassow. Measure 2 would be an affirmation of that, which he considers a "symbolic, feel good" gesture.
"I don't think it's actually going to change a lot," he said.
Many are asking why would someone go through the effort to get signatures, said Bo Wood, another UND political science professor.
He said some are interpreting it as a secret tactic to make it harder for marginalized voters to vote.
"It's hard for me to see how," he said. "I can't find any way that would work."
A more reasonable interpretation, in Wood's mind, is it's about getting people to the voting booth with something that stirs their emotions. And when they're there, those in Republican candidate Gary Emineth's district might remember his name to vote in his favor, too.
Emineth said it's more a matter of: "When something gets in my head, I just have to act." He pointed to his fight from six years ago for campaign signs being allowed to remain out on election days as an example.
And he said it has a chance to work both ways, raising some concern over whether it would have an adverse impact on his race.
The impetus for the measure, Emineth said, came in part from a conversation he had almost a year ago with Charles Tuttle, a known petition circulator from Minot and someone Emineth considers a friend.
Tuttle alleged, while he was circulating petitions outside a polling place in Minot, a man who had walked out of the polling place told him he was a Canadian citizen. That combined with actions being taken in some municipalities around the country, such as San Francisco voting to allow noncitizens to vote in school board elections due to the high concentration of children from immigrant families enrolled, prompted Emineth to act.
"I thought now would be a good time to do this," he said, though he doesn't see an immediate threat of non-citizens voting in state and local elections in North Dakota.
The measure changes constitutional language from inclusive to exclusive, going from "every" to "only."