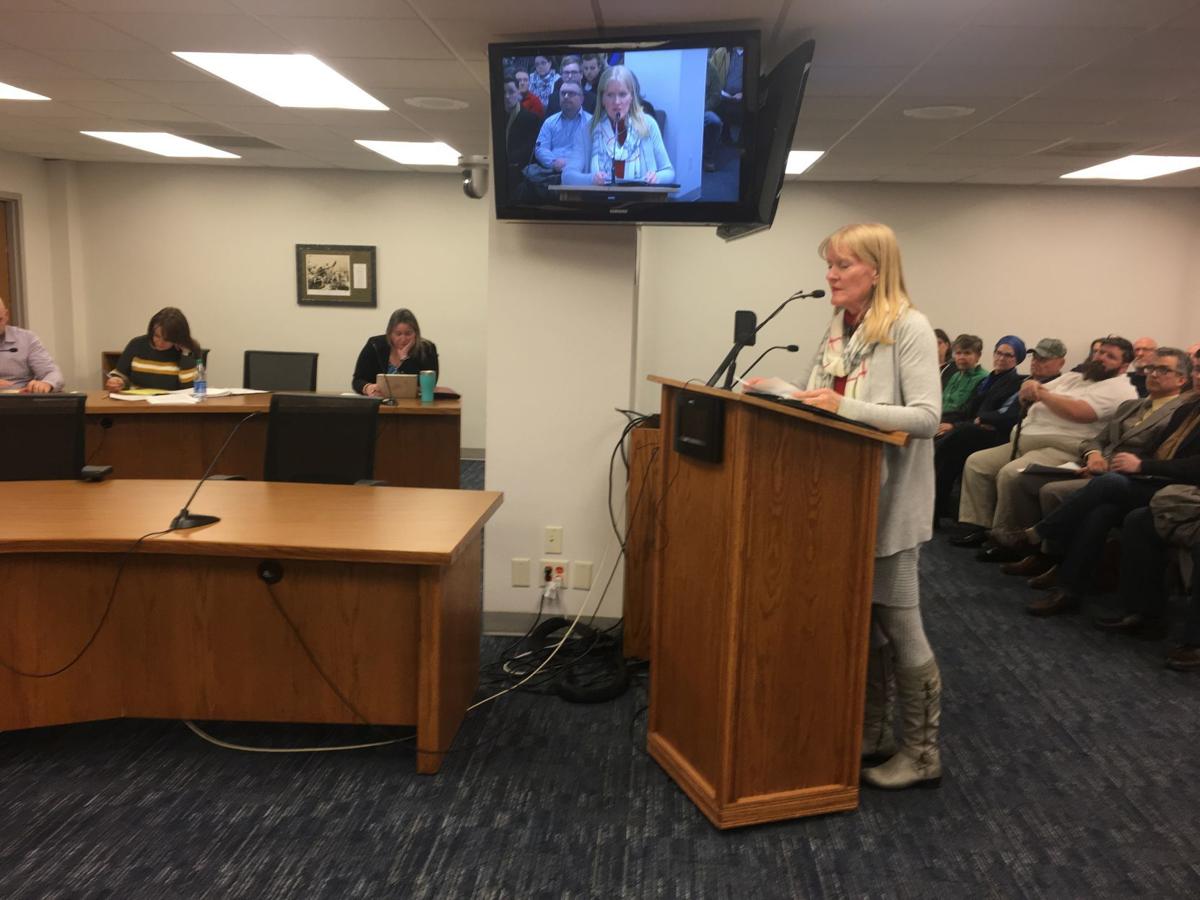 Burleigh County commissioners on Monday delayed voting on a proposal from Lutheran Social Services of North Dakota to continue resettling refugees in the county, due to a large turnout of people who wanted to weigh in.
More than 100 people attended Monday's meeting. About 25 people were moved to a room upstairs for space and fire code reasons. County staff will "research and find a suitable venue," Commission Chairman Brian Bitner said. The county will then publish a public notice.
"I apologize that we don't have enough space, but we do want everybody who wants to speak to have an opportunity to do that," Bitner said.
Word that the commission was considering a proposal to give consent for the continuation of refugee resettlement caused a buzz on social media over the weekend. 
"I just wanted to get the lowdown on who they want to bring into our community," Luke Lengenfelder, 45, a small business owner in Bismarck who attended Monday's meeting, said in an interview. "It's important to me because I've seen other communities that have had an influx of immigrants who were brought in by Lutheran Social Services who have created issues." 
Leah Hargrove, 29, director of Bismarck Global Neighbors, which aims to help immigrants, also attended the meeting. She said in an interview that she feels that opposition to resettlement is "racially and fear motivated."
"A lot of people are really scared and nervous about immigration and refugee resettlement, and a lot of my Bismarck neighbors don't even understand what refugee resettlement is and the vetting process," Hargrove said. "I came because I wanted to try to help people understand what the process really is. A lot of my refugee friends are terrific, hardworking, taxpaying people. They are all employed. They are all trying to learn English. They are all gentle, they are all patient." 
The proposal comes in response to President Donald Trump's executive order in September allowing state and local governments to decide whether to receive or reject resettled refugees. Dozens of mayors across the country have condemned the order, and three resettlement agencies -- HIAS, a Jewish-American nonprofit group, Church World Service, and Lutheran Immigration and Refugee Service -- have sued in federal court.
But North Dakota Gov. Doug Burgum last month sent a letter of consent to Secretary of State Michael Pompeo, saying "We are grateful for the administration's consideration of states' rights in determining policies and actions that impact what happens within our own borders."
You have free articles remaining.
"North Dakota has had success at integrating refugees who have become responsible citizens and productive members of the workforce," Burgum said in the letter. "Therefore, with ongoing diligence, North Dakota consents to receive resettlement refugees, in conjunction with the continued assent and cooperation of local jurisdictions in our state."
Bitner was briefed by the White House regarding the executive order in November, according to the county. The invitation included a "Notice of Funding Opportunity," declaring that refugee resettlement organizations would be eligible for federal funding if they seek consent to resettle refugees from the state governor and the "chief executive officer" of "county or county equivalent" local governments.
Lutheran Social Services of North Dakota needs federal money in order to help refugees, according to Shirley Dykshoorn, the nonprofit's vice president for senior and humanitarian services.
"The notice of funding opportunity applies to the national voluntary agencies, and they are asking their affiliates like ours to help secure consent," Dykshoorn said in an interview, referring to Lutheran Immigration and Refugee Service and the United States Conference of Catholic Bishops. "So if consent is not provided, the voluntary agencies will not be assigned the cases to the localities that don't provide consent."
North Dakota has been among states that resettled the most refugees per capita every fiscal year since 2016, according to annual reports from the U.S. Department of Homeland Security.
North Dakota has received 202 refugees since 2018, according to the U.S. State Department Refugee Processing Center. Most refugees, 57%, came from the Democratic Republic of the Congo.
During the 2019 fiscal year, 24 refugees arrived in Bismarck, according to Lutheran Social Services. In 2018, Bismarck received 22.
Dykshoorn said she hopes the county allows her organization to continue resettling refugees, saying they could help area employers resolve workforce shortages.
"It's important that the people who have a legal status and have been served for decades would still be welcomed and supported in the community," she said.
The Cass County Commission voted unanimously Monday in favor of a similar proposal from Lutheran Social Services, reported The Forum.