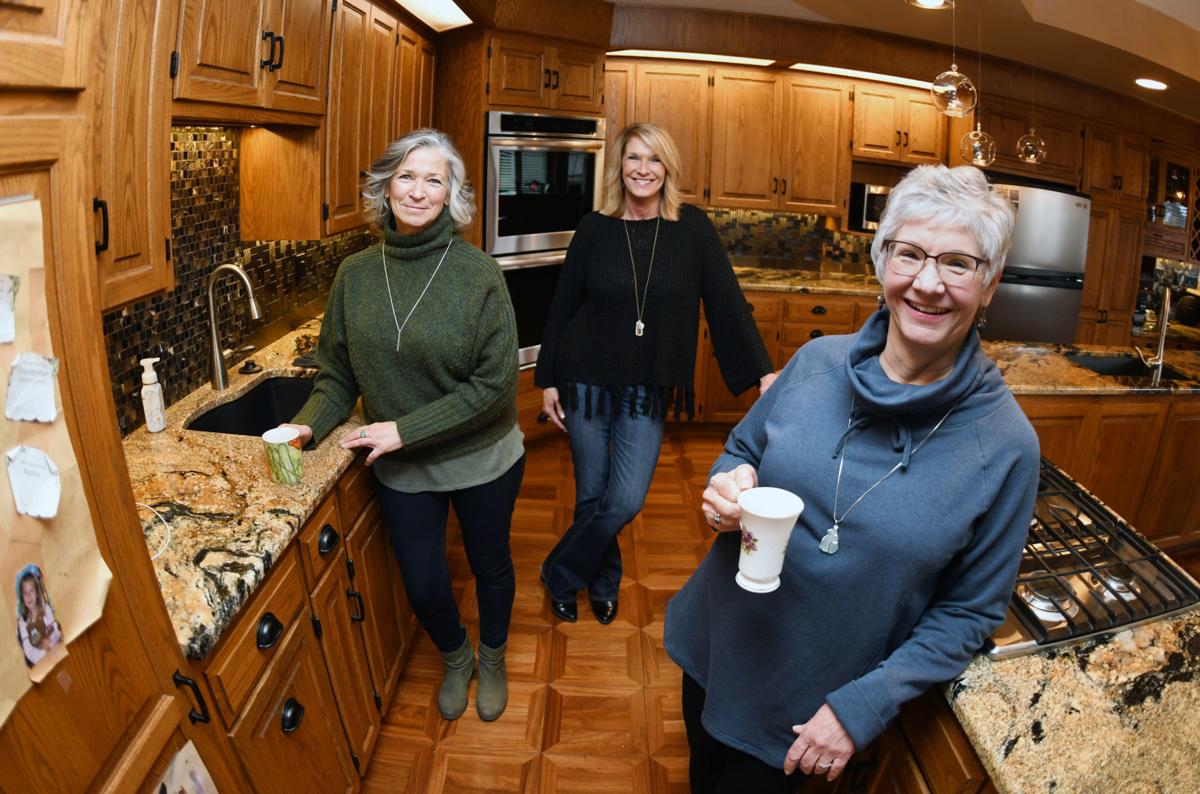 Three Bismarck sisters with lengthy histories of volunteering are joining forces -- and dance moves, perhaps -- for the first time Wednesday as they help prepare a Thanksgiving meal for an expected 300 people.
Linda Kunick, Leila Twogood and Cheryl Holcomb have volunteered with several organizations in the area, and at times two of them have pitched in at the same event. When they start preparing for the Community Thanksgiving Dinner at First Presbyterian Church, it will be the first time they've been at one event simultaneously.
"We all like to be in the kitchen," Twogood said.
She promised to bring a wireless speaker for the trio's musical entertainment. Anyone who walks in as they are peeling potatoes or sautéing onions might see them drop their cooking utensils and cut the rug, as the speaker will be playing "anything you can dance to," Twogood said.
You have free articles remaining.
"You feel good when you do good," Kunick said.
One of the organizations on their resumes is Ministry on the Margins, headed by Sister Kathleen Atkinson, which plays a key role in the Bismarck meal. Atkinson is helping organize it after a sort of restart a few years ago. The original community meal held about 15 years ago was organized by AID Inc. When that group moved to Mandan, the meal followed and has been served at First Lutheran Church since. Bismarck volunteers pitched in there, their numbers grew, and about four years ago they met with the Mandan group and said "teach us," Atkinson said.
Now, there are community meals in each city. Volunteers will serve the Bismarck meal at First Presbyterian Church from 11:30 a.m. to 1:30 p.m. Thursday. The Mandan meal is at First Lutheran Church during the same time frame. Freewill donations will be accepted at both meals.
Nearly 90 volunteers will make and serve the Bismarck meal, Atkinson said. Aleworks and Bismarck Walmarts donated the food.
Kunick's husband will join her for another shift on Thursday from 10 a.m. to noon when they help serve the meal. Holcomb will be back at 11 a.m. too, helping serve desserts. That doesn't give Twogood the day off. She'll be home making a meal for 12 guests, who are expected to arrive after the community meal.
"We're all going to Leila's," Kunick said.