A 66-year-old man crashed his vehicle into the Burleigh County Courthouse Monday morning. Bismarck police believe the man was suffering from a medical issue.
According to Bismarck police Lt. Jeff Solemsaas, at about 7 a.m., the man was driving eastbound on East Rosser Avenue, approaching the intersection at North Fifth Street.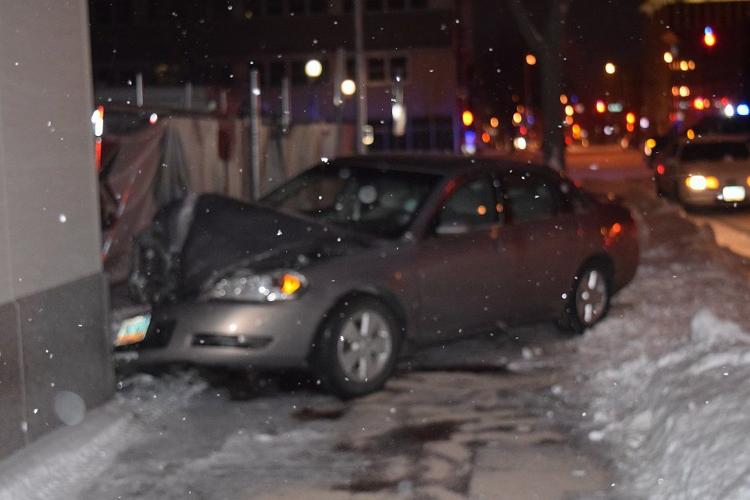 The man was driving himself to a hospital because he wasn't feeling well and was speaking with his wife on the phone, Solemsaas said.
The man ran a red light and narrowly missed a pedestrian, who was walking across East Rosser Avenue. The man then proceeded to drive onto the sidewalk and his vehicle crashed into the northwest side of the courthouse.
Solemsaas said it appears the man had some sort of medical issue. He was taken to the hospital and is being treated there.
There was no damage to the courthouse. The vehicle, however, was totaled.