For Jamie Azure, chairman of the Turtle Mountain Band of Chippewa Indians, the newly renovated administrative building at United Tribes Technical College represents the objective of UTTC when it opened 50 years ago: tribal unity.
This year, UTTC is celebrating its 50th anniversary with a series of yearlong events leading up to the annual fall powwow. On Friday, the college held an opening ceremony for a newly renovated administrative building, which President Leander "Russ" McDonald said depicts the direction the college is heading.
"(Renovating these buildings) is a good step as we go into the next 50 years, in regard to having a nice infrastructure that's energy efficient and really helps to provide a professional and conducive environment," McDonald said.
The new administrative building is the second campus building that has been recently rehabbed. The campus was formerly Fort Lincoln, a U.S. Army base built in the early 1900s, then it served as an internment camp for Japanese and German nationals from 1941 to 1946, and then was a Jobs Corp Training Center from 1966 to 1968 before United Tribes began operations in 1969.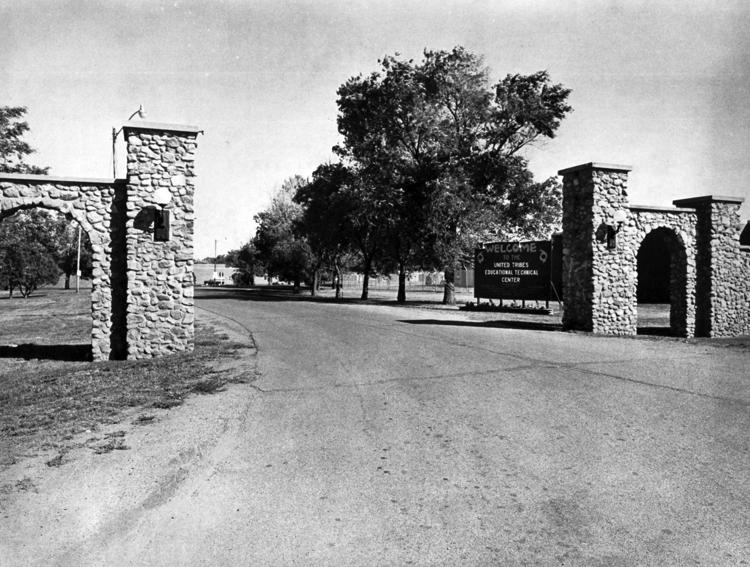 UTTC officials and the Bismarck-Mandan Chamber of Commerce held a ribbon-cutting ceremony for the new administrative building on Friday. In his remarks at the ceremony, Azure, a member of the UTTC board of directors, lauded the new building as a continuation of the unity of the tribes in North Dakota, when they came together to start what was then the second tribal college in the country.
"Just the little things like everybody coming together from all these tribes, from the planning process to the budgeting process to (renovating buildings). I think it's just a prime example ... of what United Tribes has always meant to be," Azure said.
UTTC has a storied past. It was previously called the United Tribes Employment Training Center, a nonprofit educational institution designed to provide training to Native Americans on academic, vocations and social skills, according to an old pamphlet on the center.
The center opened in September 1969, and just a couple days later classes began with about 100 trainees. The college was governed by a board composed of the tribal chairman and one representative from each of the five reservations in North Dakota. The board still exists today.
The center provided vocational training in areas such as welding, auto mechanics, building maintenance, food services and nurse's aide.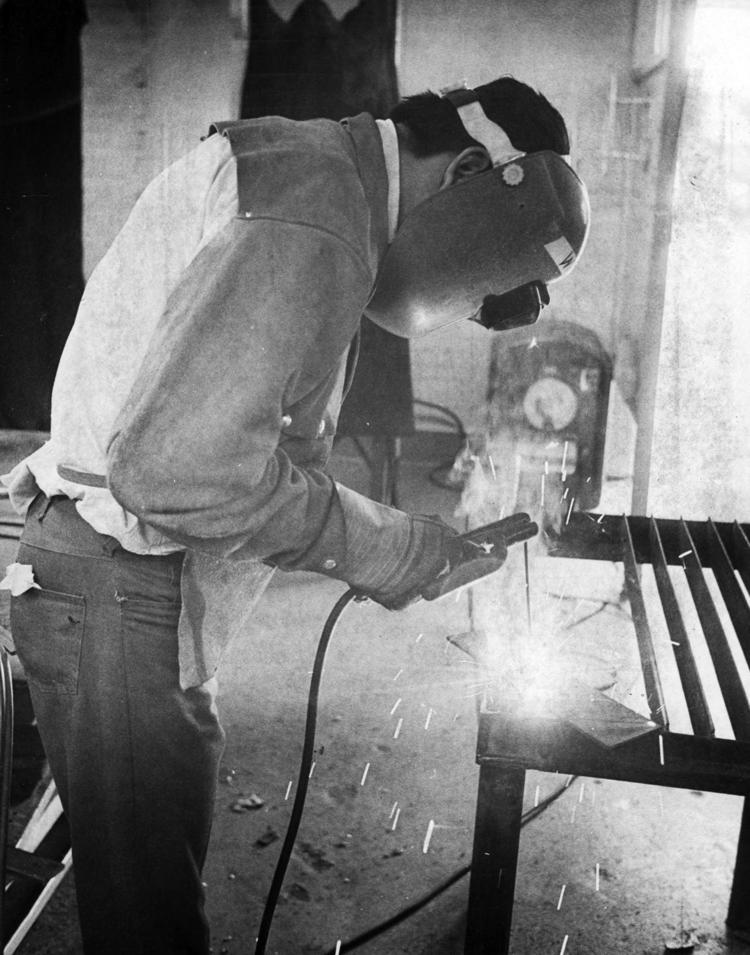 In 1975, the center changed it's name to the United Tribes Educational Technical Center "to recognize the increasing educational thrust of the organization," according to a news release at that time.
Despite the name changes, the goal of the college has remained the same, according to McDonald. In 1982, the college became accredited and began offering certificate, associate degree and bachelor degree programs.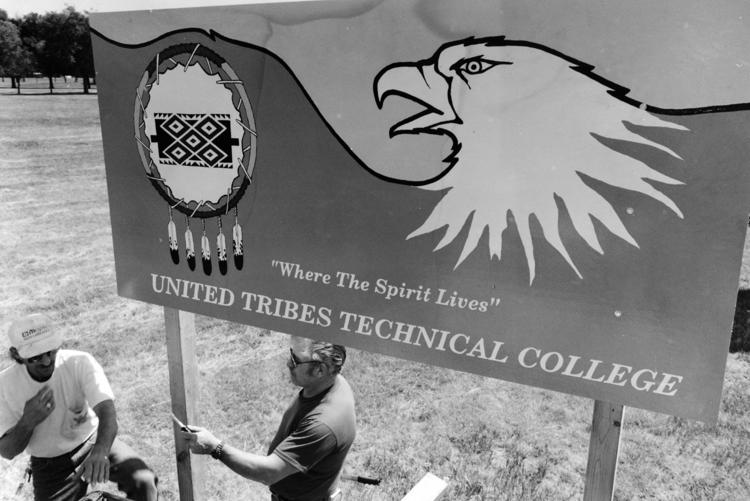 "These programs of study really tie back to what we hear from tribal leaders in regard to what their workforce needs are," McDonald said.
UTTC currently offers bachelor's degrees in business, secondary education, criminal justice and environmental science. In fall of 2020, McDonald said they hope to start a bachelor's degree program in social work.
Over the years, student enrollment growth at UTTC has grown steadily. UTTC instituted a tuition waiver in 2016 to replace students loans, and, after that, enrollment grew 23 percent, according to McDonald. Spring enrollment this year is up 3 percent, he added.
"We really want to be good at what we're doing, rather than be broad. As a smaller program, we want to say we do these 16 programs of study very, very well," McDonald said.
McDonald said he sees the college continuing to grow and serve Native Americans in the next 50 years. Much of the long-term visioning work for the college is ongoing.
"I don't think there's a whole lot of difference of where we're going to be at (50 years from now), if we're still responding to the needs of the tribal people," he said.