"Old Ben" was the last hope for Luke Keller's biology class at the University of Mary.
Keller, a 21-year-old senior, discovered a bacteriophage species through a year-long program being offered at the University of Mary in Bismarck, where students study bacteriophages, or phages, in local soil samples.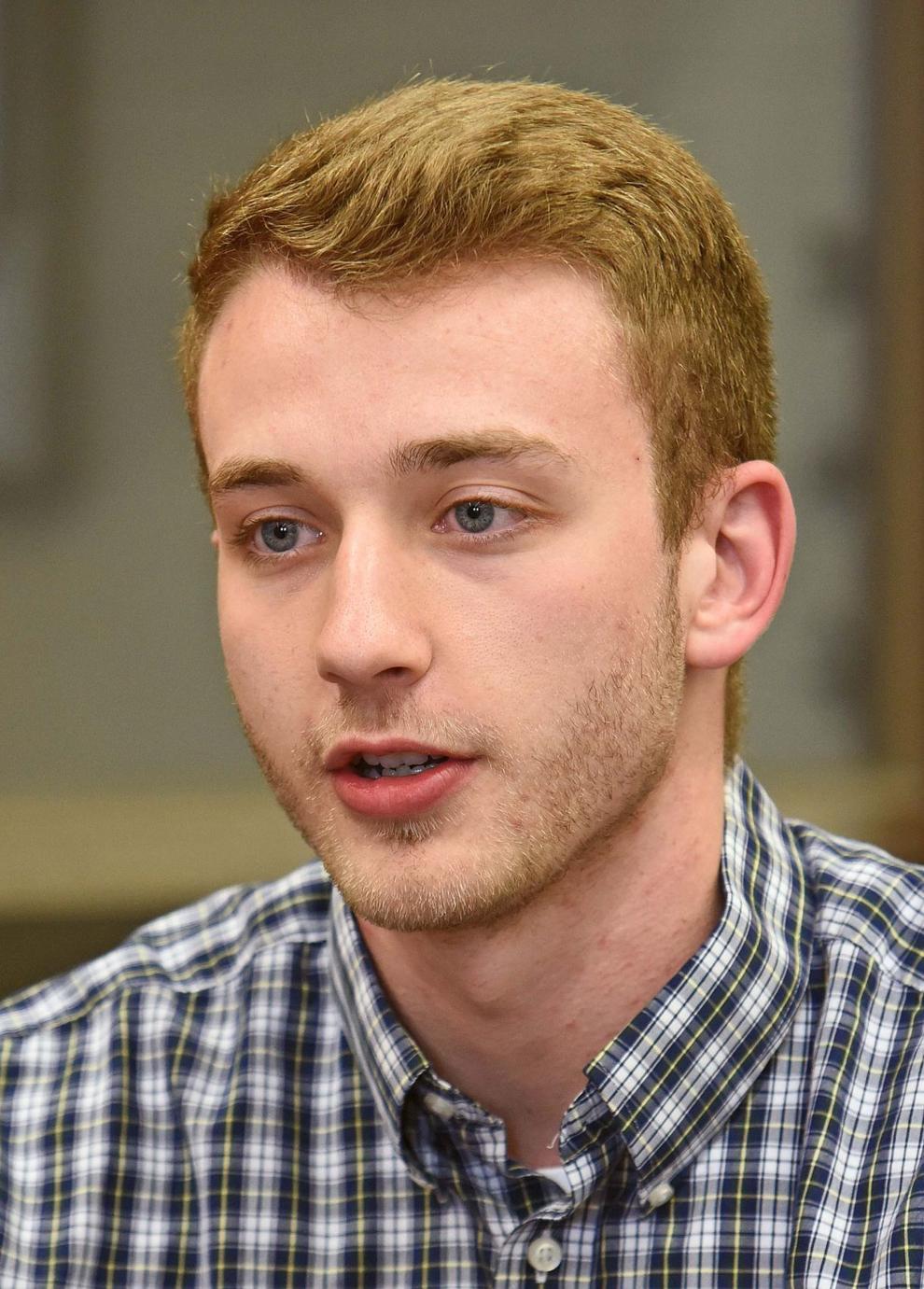 "We were struggling in our class to find a phage, so toward the middle of the semester I labeled my plate, 'A Final Hope,'" Keller said, who collected his soil sample in September near the University of Mary's new field house.
Just as Star Wars' Obi-Wan "Ben" Kenobi was the only hope for the Republic, Keller suitably named his phage Old Ben.
A phage is a virus that infects bacteria. Phage-discovery is all about doing authentic research, said biology professor Christine Fleischacker, who oversaw Keller and more than a dozen other students in the program.
"We're pretty much surrounded by viruses; we're outnumbered by them," she said. "This gives the students the chance to discover one that's never before been discovered."
Fleischacker's class discovered two phage species (the other Fleischacker found and named "Lulumae"), which will now become part of a worldwide database. In June, she and two students will present their discoveries at a national symposium.
Bacteriophages were discovered more than a 100 years ago and have been used in medical therapy, particularly in Europe. Today, phages can be beneficial for treating antibiotic resistance.
"We have such a problem with antibiotic resistance that people are looking very seriously at other alternatives," said Fleischacker, adding that these bacteria-killing viruses open a "whole world of discovery."
Fleischacker's class is part of a SEA-PHAGES (Science Education Association-Phage Hunters Advancing Genomic and Evolutionary Science) program through the Howard Hughes Medical Institute. SEA-PHAGES is a nationwide collaboration of more than 100 schools that enlists students to help discover new bacteriophage species.
"The idea is to unite research with education," said Fleischacker, who recently surveyed University of Mary students and found there was a desire for a class with a research component.
Sixteen students signed up for the program in the fall and they had to turn away some students who wanted to be in the class. The school will continue the program this upcoming school year and will likely work with United Tribes Technical College, which also has been selected to take part in the program next year, according to Fleischacker.
The process began with students collecting soil samples and documenting their coordinates. They placed their samples in a liquid, which was shaken to free the bacteria in there.
"Because these viruses need a host cell to infect, they incubate them with a bacterial cell that's very similar to the tuberculosis bacterium," Fleischacker said.
Then, students took their liquid and incubated them with cells on an Petri dish, with hopes of finding plaque formations, or holes in the bacteria, which signifies a phage. Keller said he was excited when he found a plaque.
"Once I saw I had my first plaque, I just got really motivated because nobody had discovered a phage in this class yet, so I really wanted to find one," Keller said. "All of my professors were encouraging me; there were some weeks where I had to come in five times a week for a two-day-a-week class."
The students isolated the phages and grew them to large numbers and then took them to North Dakota State University to view under an electron microscope.
"It was really relieving, because even throughout the entire experience, you can't see it," said Keller, who plans to apply for medical school. "But just being able to see it, you can learn so much about it from its shape. It was just really cool to see."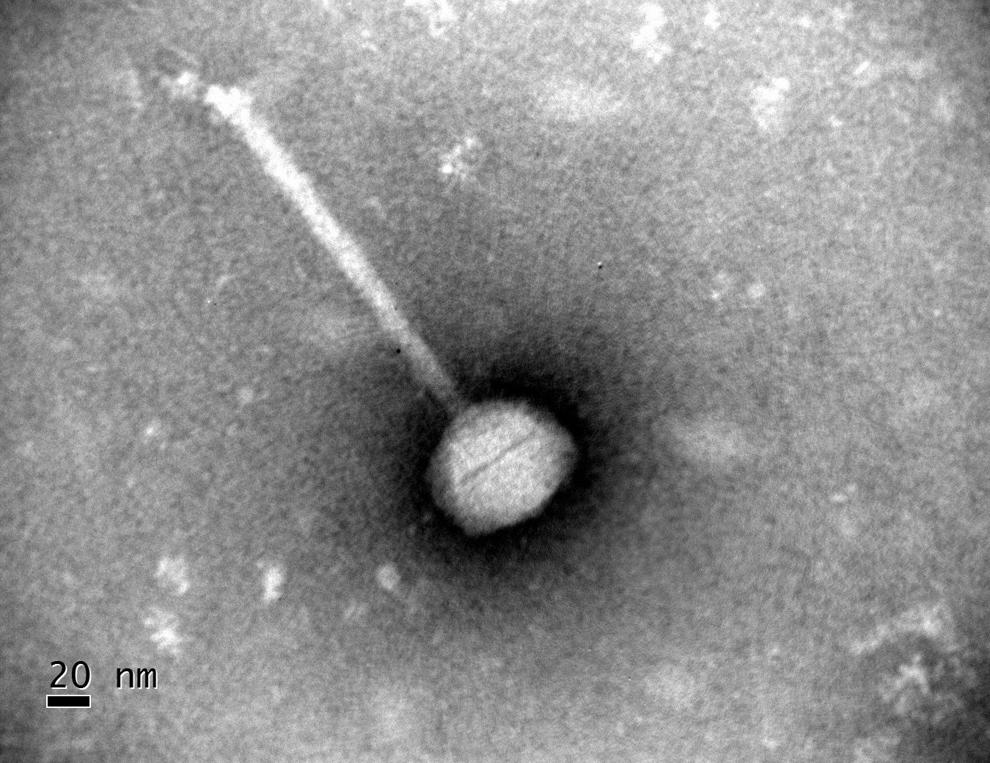 Keller said his phage infects mycobacterium smegmatis, and although Old Ben probably won't be a treatment or anything, it will provide more information of phages as a whole.
"We had some successes and some not-so-successful," Fleischacker said of the class. Some issues this year included a refrigerator that "went on the fritz," and first froze students' samples and then heated them.
"But what I love about this program, regardless of the success or not, it's one of their favorite classes, because it's all new, it's all discovery," she said.