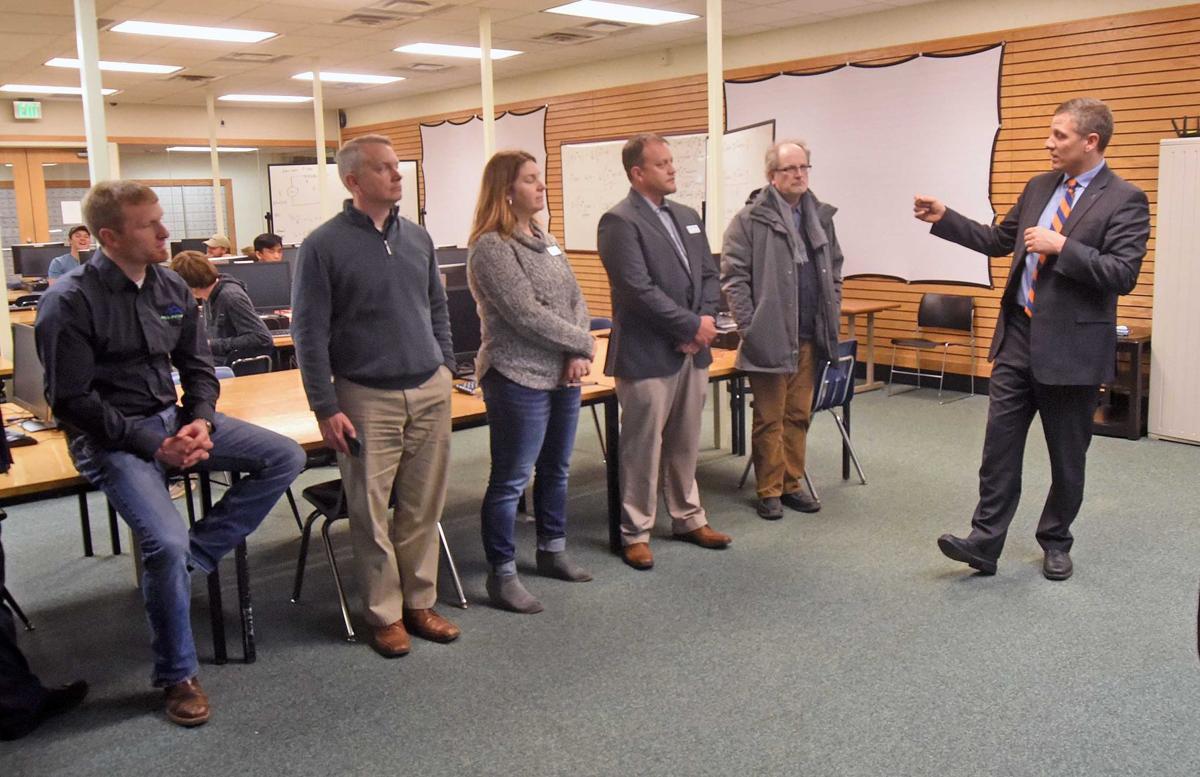 This spring, the University of Mary is planning to break ground on a new multi-million dollar engineering school.
The University of Mary's School of Engineering was established in 2015 after university officials talked with industry leaders to develop the school's long-term strategic plan. Early on, engineering was identified as a priority, according to Jerome Richter, vice president for the office of public affairs.
The new school is inching closer to becoming a reality, as engineering firms met Wednesday to tour the 18,200-square-foot facility and go over architectural plans. Two companies assisting with the work are Bartlett and West and Mountain Plains LLC.
The engineering school will be housed in the university's old North Dining Hall, which was replaced by the Lumen Vitae University Center. Currently, engineering classes are scattered across the campus, in "whatever open space," according to Terry Pilling, director of engineering at U-Mary.
Enrollment in the engineering program has grown over the years, currently with about 100 students enrolled. Next year, the first senior class of engineering students will graduate.
Several sizable donations have been made to the new facility. This spring, Energy Transfer Partners, which developed the Dakota Access Pipeline, donated $3 million for the engineering school, and another $2 million for a workforce development program.
Some of the firms that have donated said they see the need to produce more qualified engineering graduates. Tony Wood, president of Mountain Plains LLC, and alumnus of U-Mary, said he wanted to "give back" to the university, but also build a relationship with the school.
"We know we're going to need what the university has," Wood said.
Bartlett and West is doing the architectural and engineering work for the engineering school, and has also donated to project. The Midwest company already has built rapport with North Dakota State University, by providing scholarships, according to James Landenberger, of Bartlett and West. Also, a lot of the company's engineers are from NDSU.
"When this (new engineering school) came about, we were really excited about this being basically in our backyard," said Jame Todd, of Bartlett and West. "We saw an opportunity to, not only financially support what's going on, but, hopefully, down the road, get involved personally on site to do whatever we can do (to help engineering students)."
Richter said the overall fundraising goal for the School of Engineering is $12.9 million, but $10 million is needed to "do it well." Currently, $5.7 million has been raised.
Construction is set to start in May.