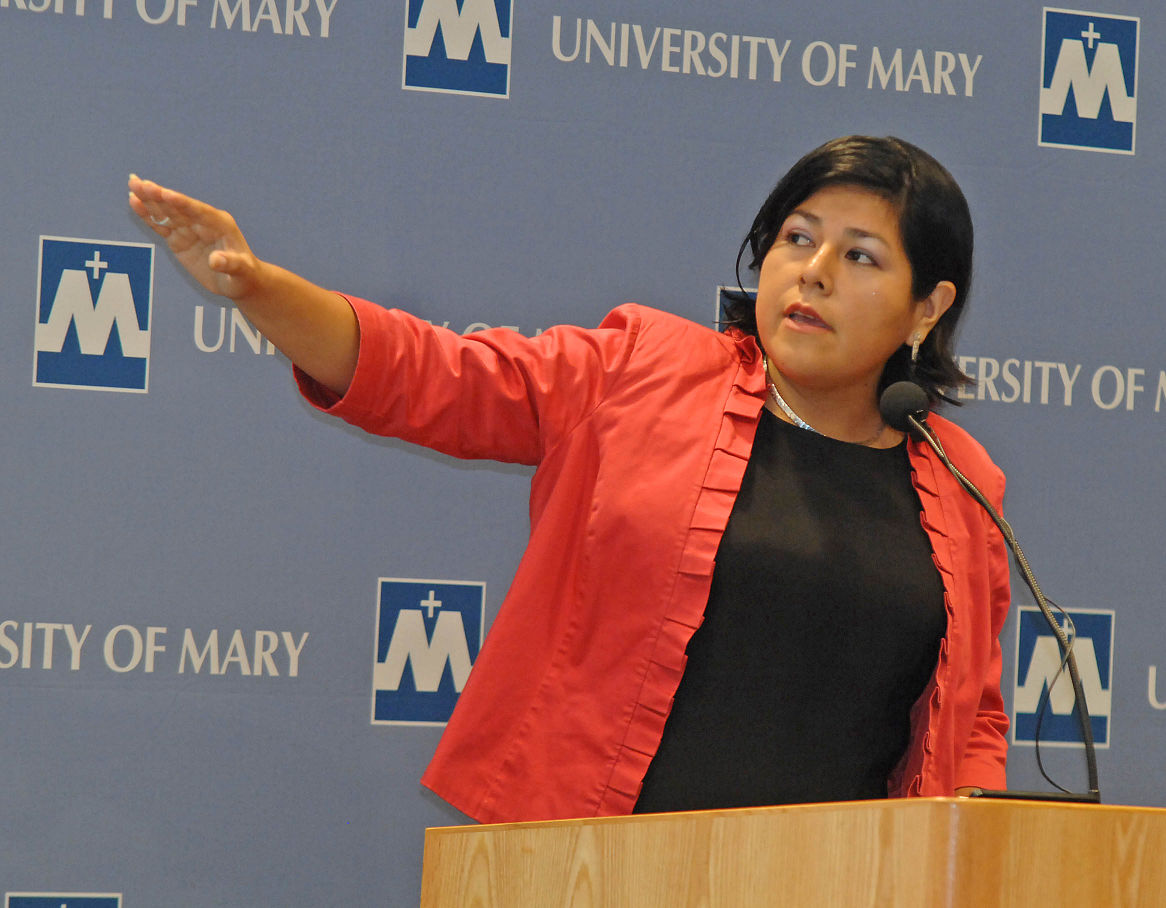 BISMARCK, N.D. — Next spring, University of Mary students will have the option to study in Peru.
Bismarck's Catholic university is partnering with Universidad Catolica San Pable in Arequipa on a semester-long study-abroad program.
With the emergence of a larger Hispanic culture in the U.S., Monsignor James Shea said it seemed "almost neglectful" for the university not to have a study-abroad program in Latin America.
"When I started here we didn't even have a major in Spanish," Shea said.
Peru is the university's second international location. The school also offers a study-abroad program in Rome, with a satelite campus in Milan for business students.
Shea said the partnership developed through the university's partnership with a Denver-based social work program, Christ in the City. The Denver program is run by a group out of Peru. He said University of Mary global studies coordinator Kemerly Grau is a native of Peru and encouraged the partnership.
In addition to the semester-long study-abroad session, the University of Mary will offer students the opportunity to participate in a medical mission, delivering basic health care to Ayaviri, Peru, and surrounding villages in the Andes mountains. Students will work with local doctors and dentists to provide services, including pediatrics and obstetrics and gynecology, to the underserved region.
"There's nothing for these people now," Shea said.
Physical therapy students at the University of Mary also will be able to travel to Lima to provide physical therapy to disabled children at the Corpus et Vita physical therapy and rehabilitation center.
Students will stay with host families, which Shea said would allow for an unlimited capacity in the program.
"Rome is full and growing," he said, adding the program has a waiting list.
So far, six students have signed up for the Peru program for spring 2015. Students are eligible to participate as soon as their second semester at the university but they are encouraged to study abroad their sophomore year.
Shea said typical study-abroad programs send students to study with students from several different universities. He said while that is an option for University of Mary students, the institution prefers to have its own campuses abroad so students will be studying together.
Students will take Spanish, music, theology and ethics classes from Universidad professors hired by the University of Mary. For the music course, students will travel to Cusco, the Incan capital, for several classes, Grau said. Students studying art in Rome are given a similar opportunity to travel to Paris during their stay.
The classes will be taught in English, so students won't need to be proficient in Spanish to attend. Grau said students will be given a crash course in "survival Spanish" to allow them to communicate while they are there.