Threats of boycotts and talk of possible vandalism against a downtown Bismarck business that an owner labeled "scary" have derailed the plans of a local artist to put a 7-foot-tall mural of Swedish teenage climate change activist Greta Thunberg on the building.
Shane Balkowitsch, who specializes in a form of glass plate photography that dates back more than 150 years, had planned a mural of Thunberg on an exterior wall of Brick Oven Bakery.
The image of Thunberg is one he preserved when she visited the Standing Rock Sioux Reservation in October. He used a form of photography known as "wet plate collodion" that involves wetting glass with various chemicals before inserting the plate into a camera and then developing the photo. Balkowitsch donated the original to the Library of Congress in Washington, D.C.
Balkowitsch said he saw the planned mural as a celebration of art -- not as a slap in the face of the oil or coal industries, which Thunberg and other climate activists fight but which heavily fuel North Dakota's economy.
"There was no motivation other than install a very important piece of history that was captured here in North Dakota, in Bismarck -- but I guess Bismarck doesn't want it," Balkowitsch said.
He had secured permission for the mural from the bakery and the building owner. City planning staff had recommended approval, according to city documents. The Renaissance Zone Authority, acting as the Downtown Design Review Committee, was poised to give it final approval Thursday.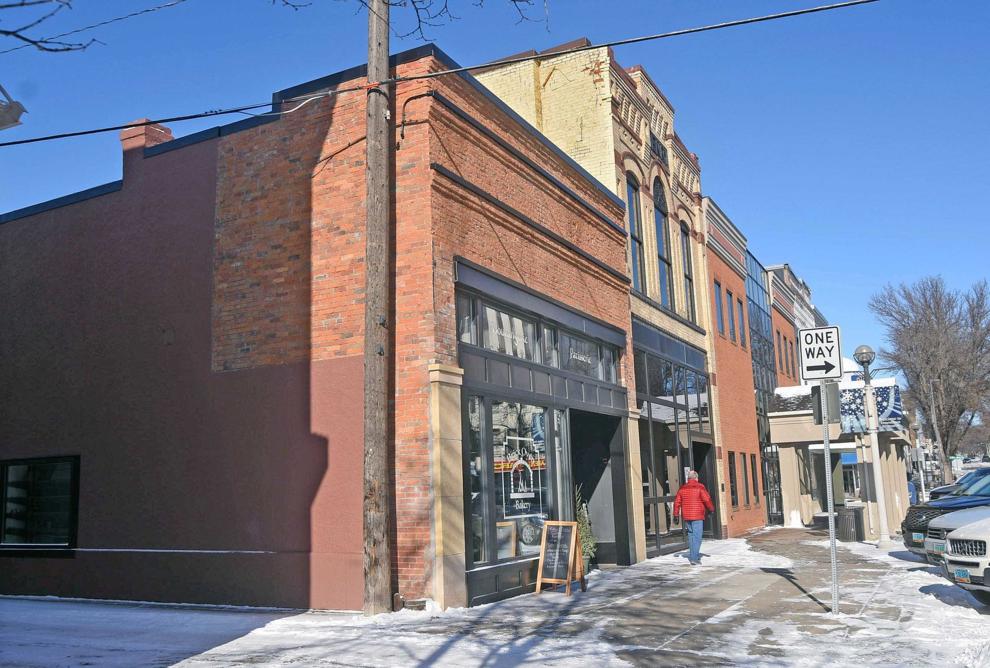 When KFYR-TV posted a story about the planned mural on its Facebook page Tuesday, it drew more than 1,000 comments, most of them negative, some referencing possible boycotts and vandalism. Balkowitsch told the Tribune at midday Wednesday that he had pulled his application with the city.
"I feel for the bakery," he said. "I can't have some business being threatened for my work."
Owners Steven and Sandy Jacobson in a statement to the Tribune said they had asked their landlord not to allow use of the building wall for the mural, "after we realized the emotional impact that this photo may cause."
Sandy Jacobson said in an interview that in addition to the comments on social media about not patronizing the business and it possibly being a target for vandals, she received a personal message saying the business was "an embarrassment to our state" and that the messenger would "put efforts into public shaming."
She said the business did not receive any direct threats of vandalism, and she and her husband did not contact police.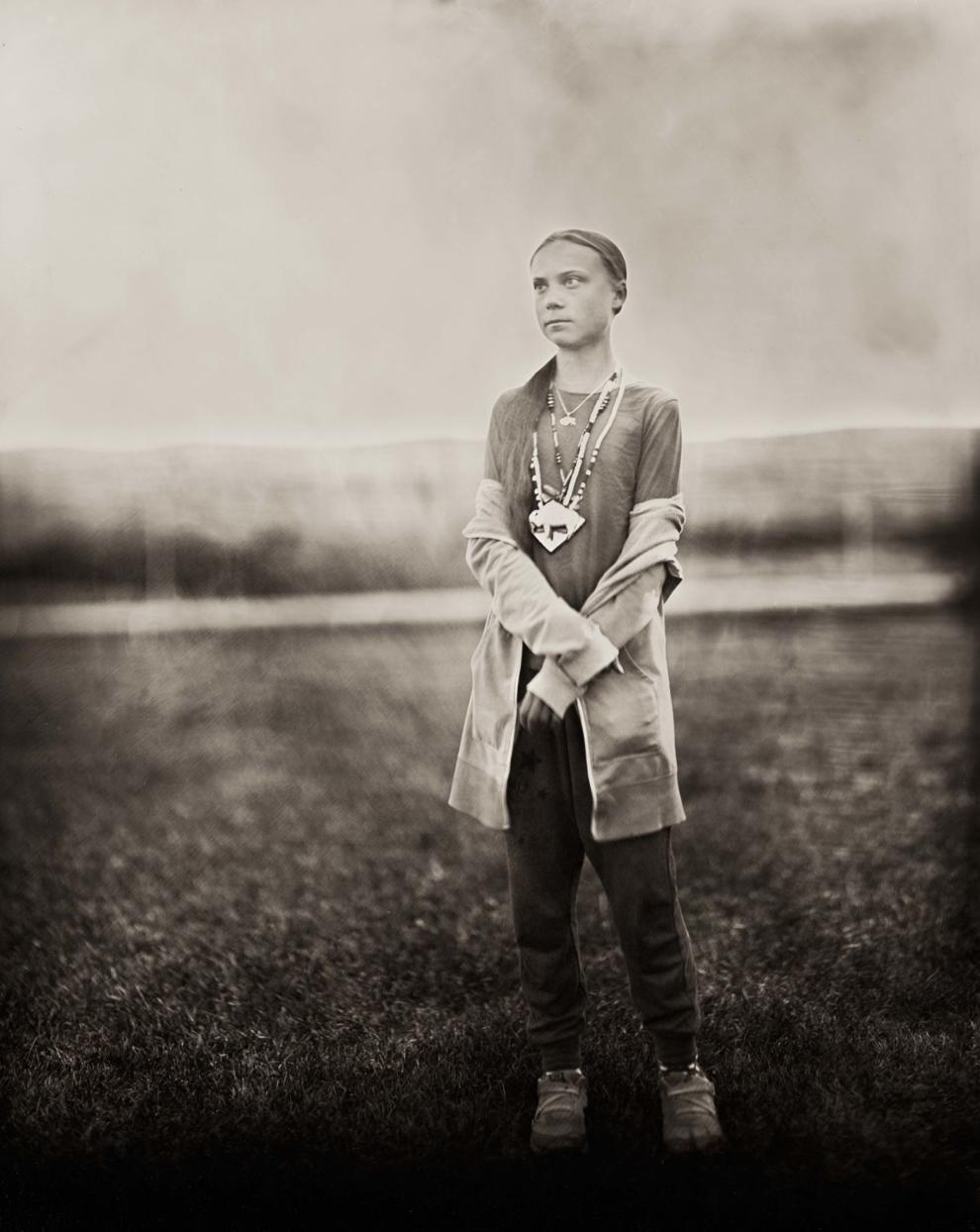 Building owner Rolf Eggers said he was fine with the mural but "I didn't realize the incredible blowback about a picture. I just didn't see that coming." He said he would not override the wishes of the bakery.
The statement from the Jacobsons called their landlord "passionate about climate change." Eggers declined to discuss his views, saying he was "not going to go down that rabbit hole." 
Balkowitsch, who has two other murals and other artwork downtown, said he is just trying to share his work and beautify the area, and that the mural "was not a piece of hateful propaganda."
"It's a picture of a 17-year-old girl; that's all it is to me," he said. "Her message and stuff, that's her message. As an artist, it's my duty to capture the history surrounding her, and the fact that she came to North Dakota, and the reservation down at Standing Rock."
Thunberg, who has drawn international attention, is a Nobel Peace Prize nominee and Time magazine's Person of the Year.  But her message hasn't played well among many people in Bismarck, a conservative city on the edge of one of the most prolific fossil fuel-producing areas in the country.
Criticism about the mural didn't appear to be coming from industry, however.
"I actually have a little different view of her," said North Dakota Petroleum Council President Ron Ness, whose group represents about 700 companies working in the state's oil patch. "At least she attempts to proclaim to live the life of not using oil … taking sailboats across the sea. We've got other issues to worry about."
Tokata Iron Eyes, a 16-year-old Standing Rock member and activist who invited Thunberg to the reservation last fall, said downtown Bismarck would be the "perfect place" for the mural.
"I think that she stands for the compassion and the empathy and the determination to help in whatever way she can," Iron Eyes said. "I think that that is the exact type of lesson and kinship that needs to be learned by people of privilege."
Bismarck Community Development Director Ben Ehreth said the Downtown Design Review Committee considers specific criteria when considering public art proposals, dealing with such matters as location. Whether the subject matter might be controversial is not a consideration.
Ehreth confirmed Wednesday afternoon that Balkowitsch and the business had both asked for the mural application to be withdrawn.
Balkowitsch said he is seeking another venue for the mural, and not necessarily in Bismarck. He said the incident has created doubt in his mind whether his hometown is the proper place to display his work -- which is in places such as the Smithsonian Institution, the Library of Congress and the Swedish History Museum.
"I have to rethink everything," he said.
(Reporter Amy R. Sisk and photographer Tom Stromme contributed to this story.)