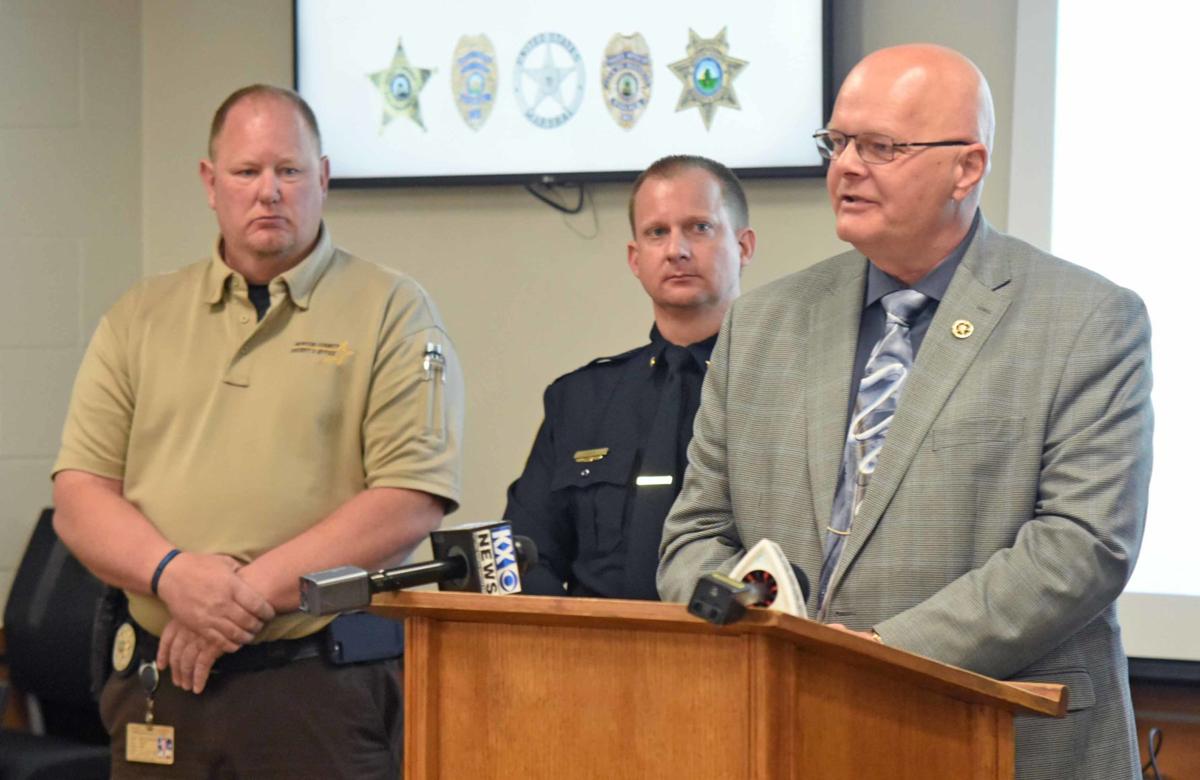 A task force made up of area law enforcement agencies and the U.S. Marshals Service has arrested 100 fugitives and seized a handgun, a gram of heroin and 228 grams of methamphetamine since its formation four months ago.
The Morton County Sheriff's Office, Burleigh County Sheriff's Department, Mandan Police Department and Bismarck Police Department in June joined with the Marshals Service to become part of the High Plains Fugitive Task Force. The force focuses on locating and arresting people wanted for crimes of violence and serious drug offenses.
You have free articles remaining.
The success of the task force comes about because law enforcement agencies are supporting one another in fugitive investigations, Morton County Sheriff Kyle Kirchmeier said. The collaboration of resources is "making a difference by getting dangerous individuals off the streets, and creating safer communities," the sheriff said.
Personnel from the Bismarck office have made arrests for drug offenses, robbery, sexual assault and firearms violations. The effort is a "great force multiplier," Bismarck Police Chief Dave Draovitch said, adding that it has helped his department and the courts hold accountable the people who are running from warrants.
The High Plains Fugitive Task Force is based in Fargo, has offices in Bismarck and Grand Forks, and operates across North Dakota. The force in the last 12 months has arrested 602 fugitives, 51 of which were gang members, and cleared 466 state and 248 federal warrants, according to information from the Marshals Service. Five kilograms of narcotics, more than $64,000 in currency, eight vehicles and 10 firearms have been seized.