During his more than 30 years employed at Bismarck's alternative high school, Joe Kalvoda has seen the district's "hardest hit kids," as one social worker at the school put it. As principal, he continues to advocate for more mental health services at this school — a need recognized statewide.
Earlier this month, the Bismarck School Board approved a $1.4 million school safety and mental health initiative in response to growing mental health care needs in the district. This provides funding for two additional school psychologists, additional social worker hours, suicide prevention training for staff and contracted clinical psychological services, among other supports.
"I think we're much more cognizant of the issues going on," said Kalvoda, who is supportive of the district's mental health initiative. "I think there were students in the past who had these same mental health issues, we just didn't do anything for it. And now we're much more aware of it, and we're trying to do something to help them."
In addition to Bismarck Public Schools, the state Legislature is likely to take up the topic of school safety and mental health next session, including whether additional state funding should be provided.
"There is no doubt that mental health issues are becoming more prevalent in our students today," said Sen. Nicole Poolman, R-Bismarck, an English teacher at Century High School in Bismarck. "We need to deal with the fact that we have a lot of kids who deal with depression, a lot of kids who feel lonely."
Aid in Bismarck
Kalvoda also oversees a day treatment program at the Riverside Education Center, which also is home to South Central High School. The day treatment program is for students in grades 6-12 who are struggling with mental health issues, cannot function in a traditional school setting and need psychological services.
"It's really quite a small program, but significant for the people that it helps," Kalvoda said. Typically, there are no more than 10-15 students in the program, he said.
Students in the day treatment program spend about half their time on academics and the other half focusing on mental health challenges. Starting three years ago, Kalvoda started contracting with local clinical psychologists to work with students in the program, as well as South Central High School students.
"They do good work here," Kalvoda said of the clinical psychologists. "There's a lot of students who need that extra time with somebody to get them past something that happened to them, and it allows them to be more successful at school."
There's one full-time social worker in the day treatment program who's spread thin. With funding from the district's mental health initiative, a new full-time social worker will help out, taking on some of the programing at the Riverside Education Center, including an out-of-school suspension program and an expulsion re-entry program.
Leslee Webb is a full-time social worker who works with South Central High School students. A few years ago, during the state oil boom, she noticed more students in the school with basic needs, such as food and housing. Today, she's seeing a similar number of students with those needs but also more students with mental health disorders.
This year, Webb said she plans to administer a 10-item questionnaire, called the Adverse Childhood Experiences questionnaire, to all students in South Central "to help me communicate to the district who we're really working with here." The questions cover physical and sexual abuse, neglect and other indicators of adverse childhood experiences.
You have free articles remaining.
"(The questionnaire) will help us (at the school) to see if we have enough services in place, and if we do need to look at adding more services, hopefully the district would be open to that," Webb said.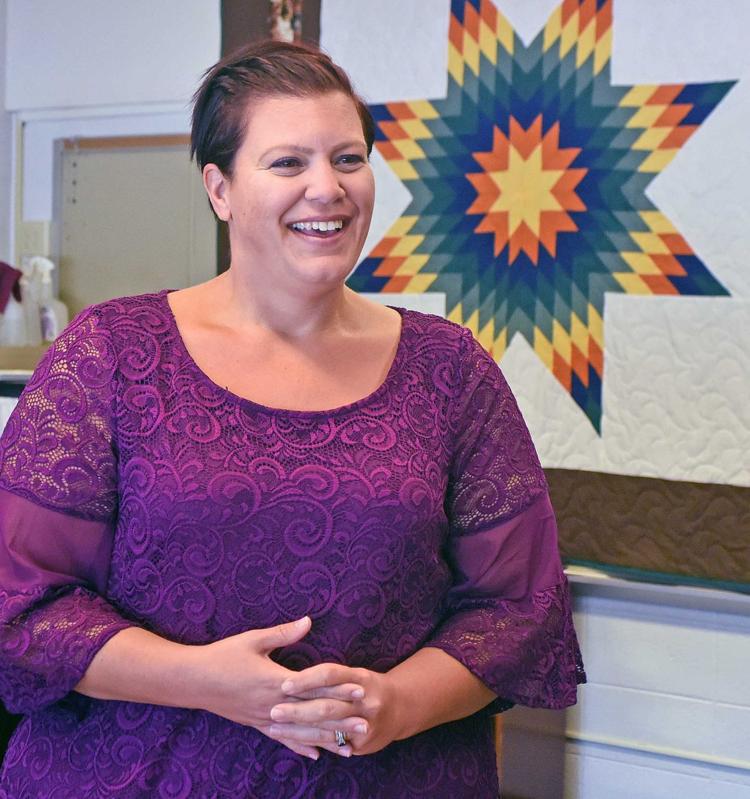 The Riverside Education Center is the only building in the school district that brings in clinical psychologists to work with students. The district's safety and mental health initiative will add that to the other schools. Also, the district is piloting other mental health programs at Bismarck High School and Dorothy Moses Elementary School this year, both of which provide disadvantaged and struggling students with additional mental health services.
State proposals in the works
On the state level, Sen. Donald Schaible, R-Mott, has a bill in mind that would increase the state aid per student, which has remained flat at $9,646 due to state budget constraints, for school districts to spend on safety and mental health services. And Bismarck lawmaker Poolman is considering introducing a bill that would revise the state law on bullying to include cyberbullying.
In 2011, the state Legislature passed a law to deter bullying by requiring every school district have an anti-bullying policy in place. But the law only covers bullying "that occurs in a public school, on school district premises, in a district-owned or leased school bus or school vehicle, or at any public school or school district sanctioned or sponsored activity."
"So, right now, if a student is being bullied relentlessly via their phone in the evening it doesn't really count, from the school district's perspective, as bullying, because we haven't defined it that way," Poolman said. "And I understand the school boards and administrators are reluctant to go beyond what we have defined in law."
Schaible also is suggesting school districts be allowed to collect more in property taxes to fund a school safety plan, which would need community approval and re-authorization every certain number of years. The additional property taxes collected wouldn't be associated with the restrictions in the K-12 funding formula, which sets the amount of state funding districts receive each year. The bill would be tailored to each individual district's needs.
"One district might hire a psychiatrist, one district might hire a (school) resource officer. One might put in cameras, one might put in metal detectors in doors. It's limited to what their community prioritizes with their safety," Schaible said.
For her part, North Dakota Superintendent Kirsten Baesler is traveling around the state this month to host school safety listening sessions. Baesler said the goal of the sessions is to hear directly from residents about school safety concerns. At a session at Horizon Middle School in Bismarck last week, she heard from some teachers about how they are limited in how they can help students with mental health issues.
Shortly after the Parkland, Fla., high school shooting that left 17 people dead, Baesler said she quickly convened a group of representatives from state education groups to assess school safety needs that could result in recommendations to the Legislature. Baesler said she and other education groups and state agencies also recently worked on a shared, strategic "K-12 vision," which had a steering committee that found better support for the mental and physical health of young people is needed in the state.
"The surveys, the interviews that we did with school leaders and teachers and parents, it became very, very clear that mental health issues were the No. 1 hurdle or challenge that our schools are facing in order to improve academic achievement in our state," she said.