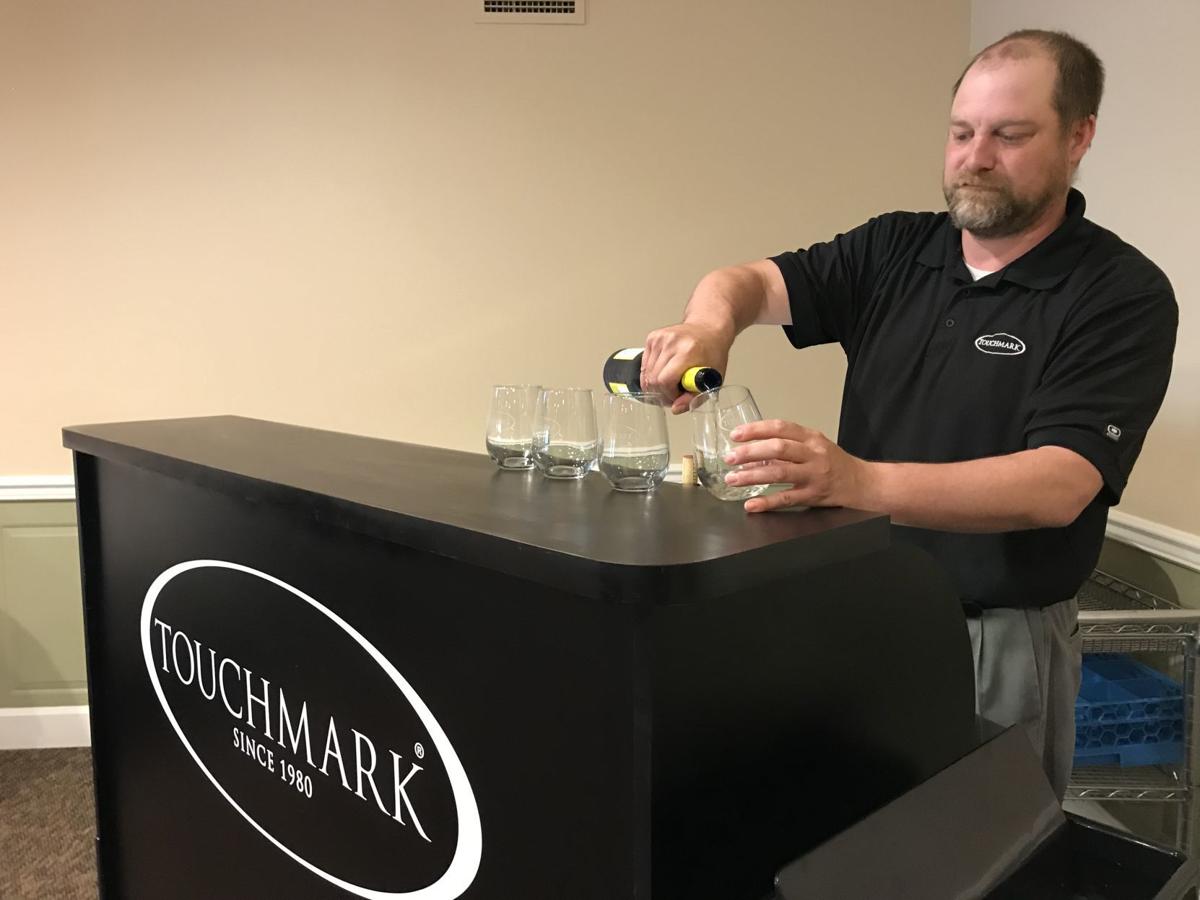 Retirement communities in Bismarck can now obtain a liquor license.
The Bismarck City Commission earlier this week approved modifications to the city's liquor license ordinance, including the addition of a Class T license for senior living facilities. With the license, these facilities can sell alcoholic beverages to residents, "bona fide guests" and potential residents.
The new liquor license was the result of several meetings held in recent months involving city staff and community members, including current liquor license holders. Another change to the ordinance will allow for the authorization of additional liquor licenses to reflect Bismarck's estimated population count.
Touchmark on West Century approached the city about a liquor license earlier this year, because people who move to the facility still want to maintain their active lifestyles, according to Destiny Sisk, life enrichment director.
About a couple months ago, Touchmark started a weekly, no-cost social hour for residents as a way to enhance connectedness and promote interaction between residents.
The social hour has continued to grow each week as the word has spread, according to Sisk. She said a liquor license would allow Touchmark to expand the event to each day of the week.
"It's just building and building because they love it," Sisk said at the social hour on Wednesday while residents chatted over a snack tray and drinks.
You have free articles remaining.
There will be no limit to the number of Class T liquor licenses that will be issued, according to City Attorney Janelle Combs.
Bismarck has liquor license classes that range from Class A to now Class T. Only Class D, or full liquor licenses, and Class E, beer-only licenses, are limited to a number identified in city ordinance.
The city commission earlier this week modified the ordinance to allow for additional Class D and Class E liquor licenses, which are awarded through a sealed-bid process. These licenses are tied to the population of Bismarck.
The current ordinance limits the number of Class D licenses to 24, "plus one additional license for each 2,500 people in excess of 60,000 people, as shown by the most recent official census." For Class E, only 16 licenses could be issued in any given year, plus one per for 2,500 people over 60,000.
Wording of the ordinance was changed from the "official census," which is determined by the U.S. Census Bureau every 10 years, to the "estimated census," which is determined annually around July.
The last official census count in Bismarck was about 60,000 people in 2010, and the population is expected to be at an estimated 72,500 this year, according to Combs. That means, due to changes to the ordinance, four new Class D and four new Class E licenses could be issued.
But commissioners on Tuesday agreed to authorize only one new Class D and one new Class E licenses, which will be available starting next month. Commissioners will determine whether to authorize any more of these licenses once the estimated census number is released in July, Combs said.
Other changes to the liquor license ordinance include removing the fee structure for licenses, which will now be set by the commission each year. Combs said this is similar to other city departments and can only be changed once a year during the budget process.