Proposed legislation is moving along in the North Dakota Legislature to honor two renowned Bismarck natives. 
The state House on Wednesday gave an 84-4 vote in approval of House Concurrent Resolution 3035, which honors Miss America 2018 Cara Mund, the first North Dakotan to win the national title. 
"She has brought honor and pride to North Dakota and the Miss North Dakota scholarship organization," said Rep. Karen Karls, R-Bismarck, who carried the resolution. 
Mund's yearlong tenure as Miss America ended in September 2018. She garnered media attention last summer for criticizing the leadership of the Miss America Organization and what she described as poor treatment and marginalization of her role. The Miss North Dakota program supported Mund.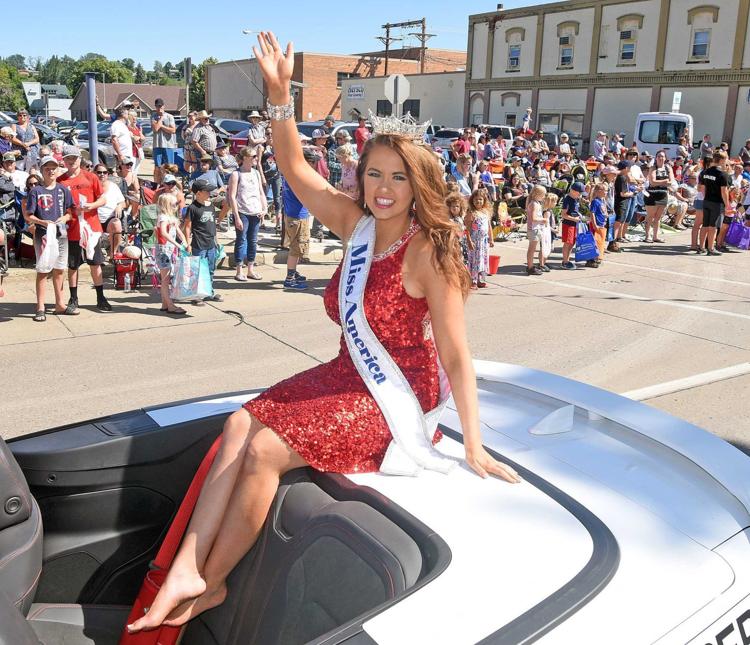 Meanwhile, House Concurrent Resolution 3014 would congratulate Philadelphia Eagles quarterback Carson Wentz on his 2018 season and his team's National Football League Super Bowl championship.
The resolution awaits a Senate Education Committee hearing. 
Mund and Wentz are graduates of Bismarck's Century High School.