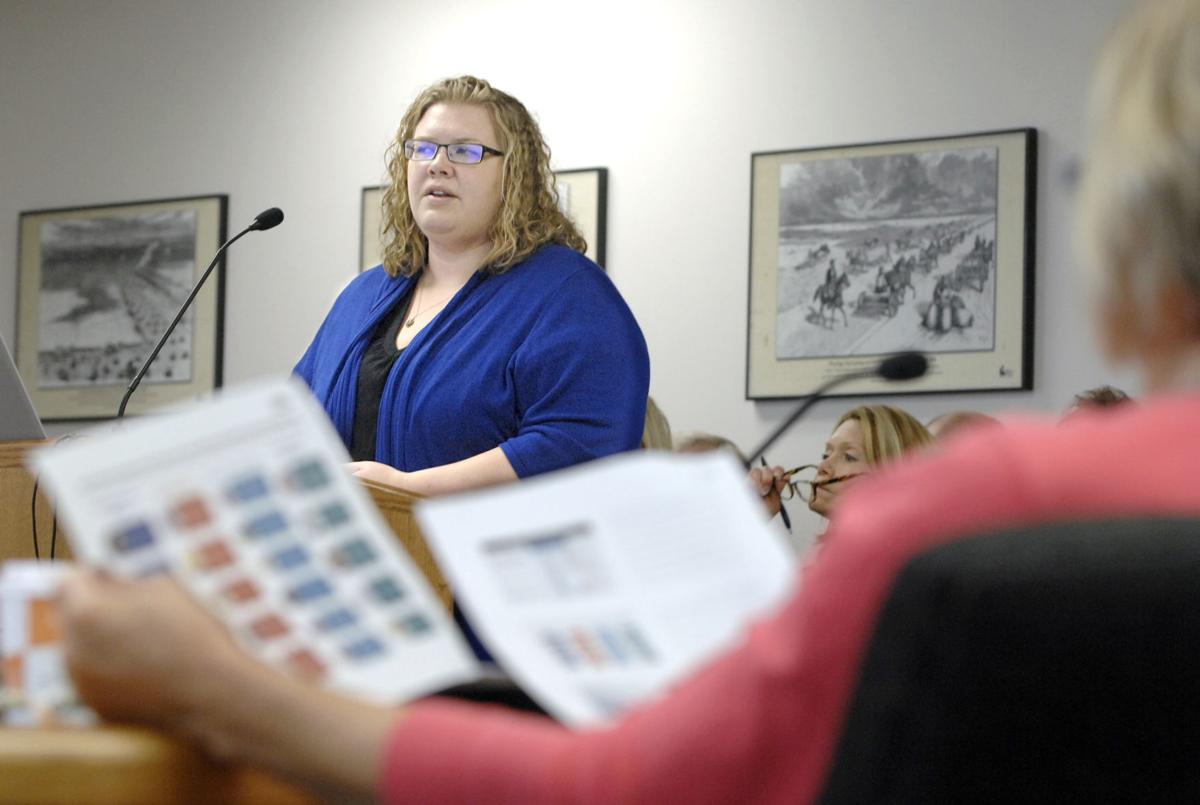 A report in April found that North Dakota's behavioral health system expends most of its resources on in-patient, residential services and less on prevention and community-based services.
The 250-page report, completed by the nonprofit Human Services Research Institute, made 65 recommendations in 13 categories, including investing more in prevention and early intervention, ensuring timely access to behavioral health services and creating stronger partnerships with tribal nations to reduce health disparities.
On Wednesday, Pam Sagness, director of the behavioral health division of the North Dakota Department of Human Services, updated members of an interim legislative committee on how the department plans to implement the report's recommendations.
Sagness said DHS is organizing the recommendations to determine which ones require legislative changes and additional funding, and which ones do not.
Four divisions within DHS — the Medicaid Division, Children and Family Services, the Behavioral Health Division and Field Services — will work to drive forward changes, Sagness said.
The department's implementation plan includes looking at ways to expand prevention activities for at-risk families through leveraging federal funding, as well as expand access to crisis services statewide.
The HSRI report analyzed Medicaid claims and found that, in fiscal year 2017, in North Dakota, 323 people had 962 behavioral health-related ambulance claims. Also, there were 13,499 behavioral health-related emergency department claims for 5,638 people.
The DHS plan also includes increasing access to family support programs, expanding the use of telebehavioral health services in the state and stronger partnerships with North Dakota's tribes.
Sagness said, starting this month until June 30, the department will work to implement the report's recommendations.
Sen. Judy Lee, R-West Fargo, chair of the interim Health Services Committee, says behavioral health needs are becoming more apparent in the state.
"Many more people in the general public, as well as the Legislature, now see this as a systems-wide problem," Lee said Wednesday.
On Wednesday, the interim Human Services Committee approved a bill draft to expand a substance use disorder passed last session to include mental health disorders. The bill draft includes an additional $750,000, an amount Lee said is subject to change during the upcoming session.
"The number of people served will be determined in large part by where the funding is," she said.
On Tuesday, the interim Human Services Committee also passed five bill drafts pertaining to behavioral health, including a program that would enhance behavioral health community-based services and creating a certification for peer support specialists.
Lee said the tussle among lawmakers this upcoming session will be in deciding how much funding should go toward behavioral health programs, which could include some components of Department of Humans Service's plan.
"We don't have an unlimited amount of money any more than our personal budgets do, so we've got to figure out how we're going to prioritize dollars and maximize this," she said.