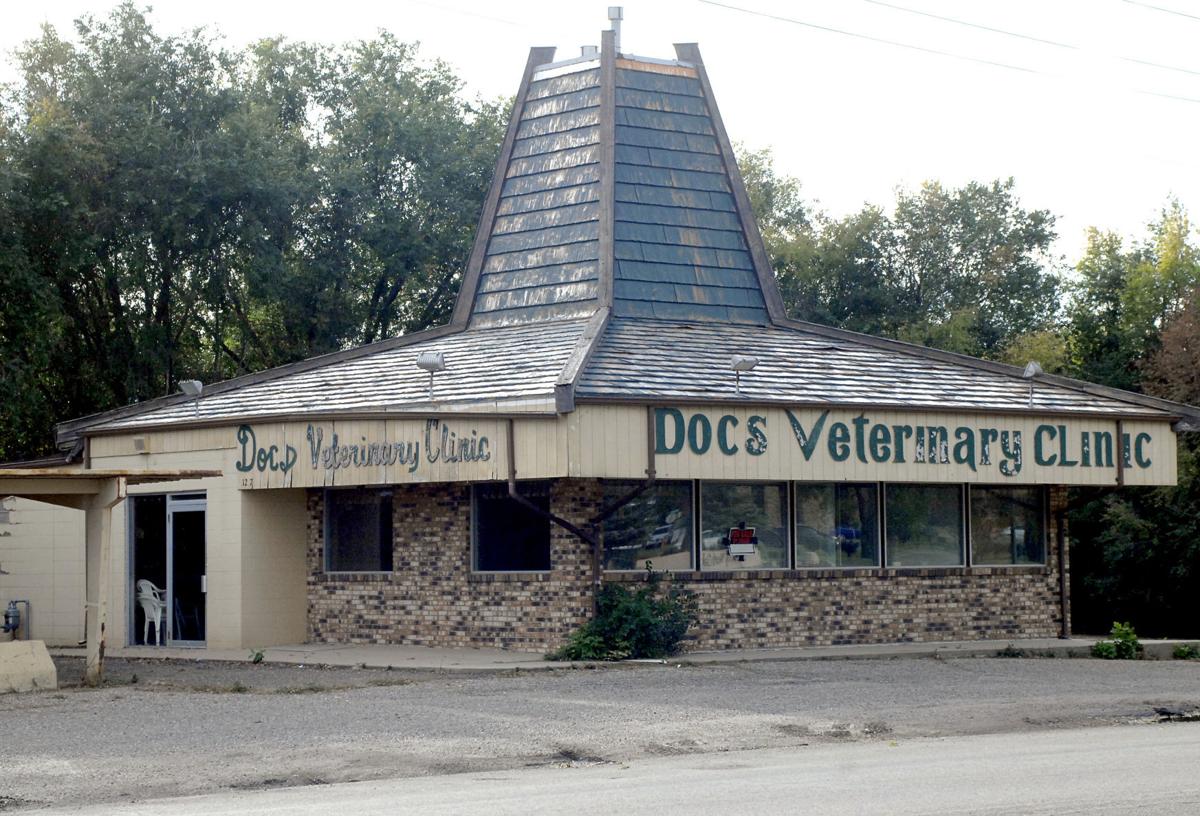 A proposed medical marijuana dispensary will be located off Memorial Highway in Bismarck.
Earlier this week, the North Dakota Department of Health announced two companies were selected to move forward with the registration process to open medical marijuana dispensaries in Bismarck and Fargo. Harvest Inc., an Arizona-based business with medical marijuana licenses across the United States, was selected to open a dispensary in Bismarck.
The location for the proposed facility is 1207 Memorial Highway, the old Doc's Veterinary Clinic building, across the street from the Bank of North Dakota.
Harvest Inc., which was founded in 2011, is headquartered in Tempe, Ariz., but operates medical marijuana dispensaries and growing facilities in multiple states.
Ben Kimbro, director of public affairs for Harvest Inc., said the company does everything from growing marijuana plants — it has more than 1,200 strains in a seed library — to selling. In Bismarck, however, the company's "participation for the time being" will only be on dispensing medical marijuana to qualifying patients and caregivers, he said.
Kimbro said the company chose to expand to North Dakota after evaluating the state's medical marijuana program.
"Is this a good opportunity for us? Is this going to be a great market? Is this going to be a sensible, safe, well-regulated market? And to all of those questions, North Dakota is an absolute easy yes," he said.
Like Harvest's other dispensaries, the one in Bismarck will focus on patient education and safety, according to Kimbro.
"We take patient care, patient experience and place that above everything else. We want to provide great products to patients in a clean, safe, inviting environment," he said.
Harvest and Acreage North Dakota must meet additional requirements, including paying a $90,000 certification fee, before they become registered dispensaries. Kimbro said the company intends to meet the additional requirements and are moving forward with working with the local regulators on the facility, including ensuring it is compliant with city requirements and building codes.
In other states where Harvest has dispensaries, Kimbro said there have been concerns from residents that the facilities could cause an increase in crime.
"What we have seen consistently is the opposite," he said. "We're very focused on security. We don't cut corners, ever. We actually contribute in some instances to a decrease in crime in some of the locations that we have set up."
Kimbro said Harvest intends to continue to work with the city of Bismarck to address any concerns that may arise.
"We are very proud to have been selected," he said. "I am personally over the moon that we're going to be in Bismarck."
Be the first to know
Get local news delivered to your inbox!