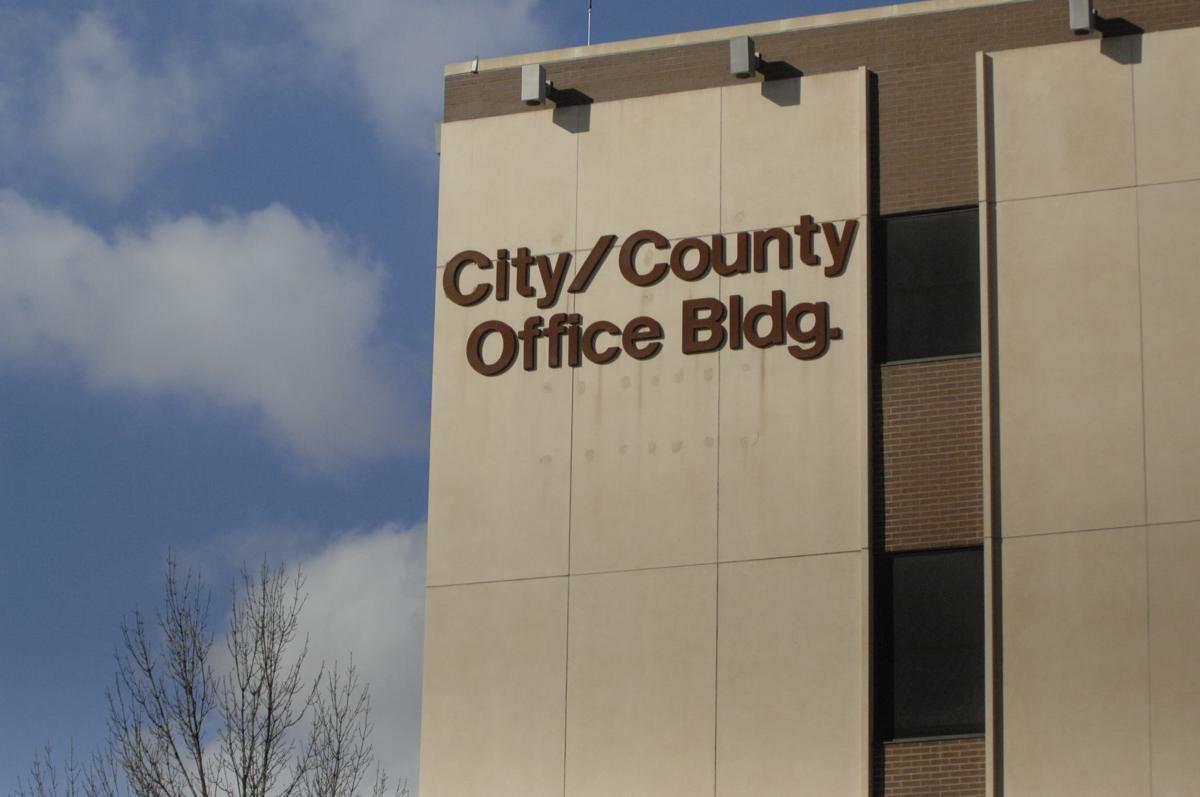 The first draft of Bismarck's 2022 budget includes a nearly $4 million property tax increase that would fulfill a plan the city commission set in motion last year.
If the tax hike is approved, a $240,000 property would see about $126 in new taxes.
Total 2022 budget figures, including any potential increases in utility costs, were not immediately available. The 2021 total budget is $238.6 million, and the 2021 general fund budget -- funded largely by property and sales taxes -- is about $58 million.
Next year's proposed budget focuses on public safety, cybersecurity, a plan to replace aging city equipment, reducing future costs for residents and sustaining existing levels of city services, Commissioner Steve Marquardt said at a commission meeting Tuesday.
Marquardt sits on the city's budget committee, which recommended approving two new police officers, two school resource officers and two information technology employees, along with approving increased software subscription costs for police and the Central Dakota Communications Center.
Finance Director Dmitriy Chernyak outlined how the city plans to use federal COVID-19 aid in 2022. About $1.3 million of CARES Act money has been allocated for fire and police, including police vehicles. The city was awarded $9.6 million over two years from the American Rescue Plan. Chernyak said he is waiting to receive more guidance about how to use those funds, but approved uses include mitigating COVID-19, recovering revenue lost from the pandemic, and water and sewer infrastructure projects.
Commissioners voted 3-2 on Tuesday to move forward with the draft preliminary budget, voting along the same lines as they did to approve the 2021 budget. Mayor Steve Bakken, Marquardt and Commissioner Nancy Guy voted in favor. Commissioners Greg Zenker and Mark Splonkowski voted against. The commission will vote on whether to approve the preliminary budget at a later date. A public hearing on the budget will be held before any final approval.
"For me it was very important to get this done with who's at this table now," Bakken said. "Setting the city up for long-term viability moving forward, because that is the most important thing."
Last summer, the city's budget committee proposed an $8 million property tax hike to ensure city services were fully funded without dipping into reserves. Commissioners balked at the figure -- with concerns about COVID-19's effect on residents' finances -- and instead passed a tax increase of over $4 million with the intent to raise property taxes by approximately the same amount in 2022.
The 2021 budget shortfall was due to a decrease in outside funding because of the pandemic and extra one-time expenses, Chernyak said at the time.
On Tuesday, he said, "We need to make sure the ongoing costs are covered by ongoing revenue sources. We got to a point where we started eating into our savings account significantly, and I think that's why last year, the budget committee made a recommendation to try to fix that problem and try to address the issues moving forward."
Zenker and Splonskowski both questioned whether more cuts or efficiencies could be introduced to reduce costs.
"Where did we go back and say, 'Hey you know what, I can find 2-3% on this item?'" Zenker said.
Salary update
The city commission also approved a salary adjustment plan to put staff salaries slightly above the market rate. The plan was first presented by Condrey and Associates in June but the commission did not take immediate action on it.
The plan costs almost $2.1 million to implement, and includes one-time equity raises for staff to avoid salary compression, which occurs when salaries are grouped together regardless of employees' quality of work or time at the company. It will take effect in January.
Human Resources Director Robert McConnell told the commission in February that the city was having trouble filling some positions because of pay.
Condrey and Associates created a salary plan for Bismarck in 2015, but the city did not consistently increase wages each year like that plan recommended. That left employees making about 6.1% less than the market rate, McConnell said earlier this year. Staff turnover in 2020 was 8.3% compared to 1% in 2016.