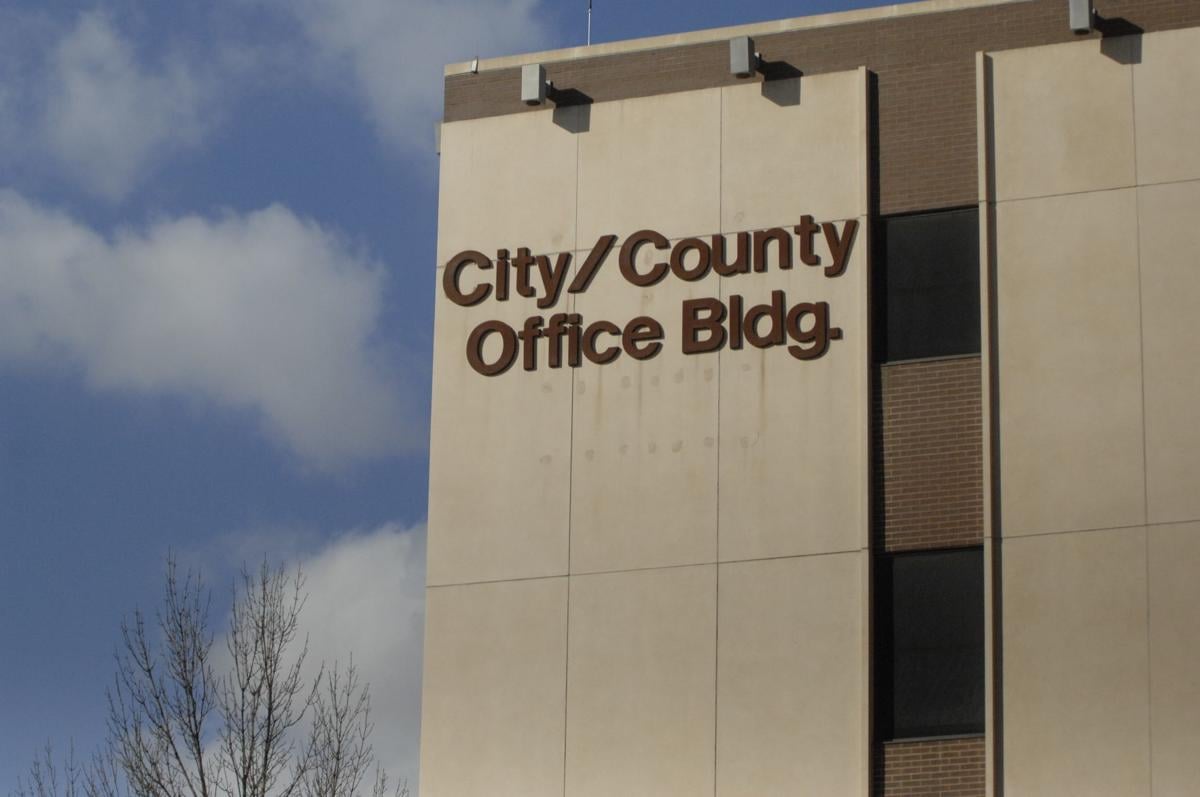 Bismarck residents could see a property tax increase of up to $8 million for fiscal year 2021, though city commissioners are pursuing alternatives.
The budget committee recommended the property tax increase during a July 14 presentation to the city commission. The increase breaks down to about 65 cents per day for residential property worth $274,000 in 2019, or $240 a year, according to the budget committee.
The proposed overall budget for the general fund for 2021 is just under $57 million, which is a 5% increase from the previous year. The general fund budget for 2020 was about $54 million, while the total funds budgeted for the year was $233 million. The total proposed budgeted funds for 2021 has not yet been calculated.
The commission at a special meeting Thursday directed the budget committee to model a range of budget options for next year. None of the options includes the $8 million tax increase in 2021.
The range of options includes a budget with no pay raises for staff and no money spent on a city vehicle replacement plan, and a budget that would push half of the potential $8 million tax increase into 2022.
Finance Director Dmitriy Chernyak said the budget shortfall is due to a combination of decreasing funds because of the COVID-19 pandemic and an increasing number of one-time expenses.
Bismarck normally receives about $4 million in state aid each year. That aid is expected to be cut by 30% this year because of the pandemic. The city also is expecting to receive less local tax revenue than usual.
Chernyak said in an interview that of the $8 million needed for the general fund, about $3 million is for police, $3 million is for the roads and streets fund, and the rest is for critical requests from other departments.
Commissioner Mark Splonskowsi on Thursday asked Chernyak for budget alternatives that include bare bones options.
"This is bare bones," Chernyak said of the plan to increase property taxes by $8 million. "As the budget committee, we've gone through this time and time again, and we don't feel that there's anything we can cut."
If a property tax increase is not approved, cuts will be made to city services. Most of city expenditures go to public safety, Chernyak said, so any cuts would affect those services as well.
"What's going to happen is we're going to be operating by the seat of our pants," Chernyak said Thursday. "We're going to have to look at what our costs are every single time, or I will have to come to you every commission meeting and ask for more."
If the commission approves a budget that includes a property tax increase less than $8 million, it will have to borrow from its reserves to fund city services. Chernyak said if the city borrows against itself, the general fund will have less than 60% in reserves. City policy states that if that happens, the city has to pay itself back in five years. The city's credit rating also could be affected.
Part of Thursday's discussion focused on how to implement a fleet replacement plan for the city, and how much it would cost to do so.
The roads and streets fund needs an infusion of $2.3 million to replace aging equipment. The highway tax distribution fund, which is funded by fuel taxes and motor vehicle registrations and helps pay for roadwork, is expected to take a hit of up to 25% because of the pandemic and declining oil and gas prices. Chernyak said that, by law, the only way the city is allowed to fund roads and streets is either through the highway tax fund or through property taxes.
If revenue continues to decrease and expenses continue to climb, the roads and streets fund will not have enough money to operate by 2022, according to the budget committee presentation.
Out-of-date equipment is a serious concern for the city. Some city vehicles have been in service for 20 years.
Chernyak said the budget committee worked with the public works department to create a continual replacement plan for equipment. The plan would put equipment on a timeline for replacement rather than having staff evaluate what needs to be replaced each year.
Some commissioners on Thursday asked to see a fleet replacement plan that would be put in place incrementally over the next few years instead of all at once in 2021.
The proposed budget includes slight increases for utility bills, according to Chernyak, along with $900,000 in 3% raises for staff and $588,801 to meet an 8% increase in employee health insurance costs.
The commission is expected to vote on the preliminary budget on Aug. 4. There will be an opportunity for public comment on the proposed budget next month before the commission votes on final approval Sept. 22.
Be the first to know
Get local news delivered to your inbox!