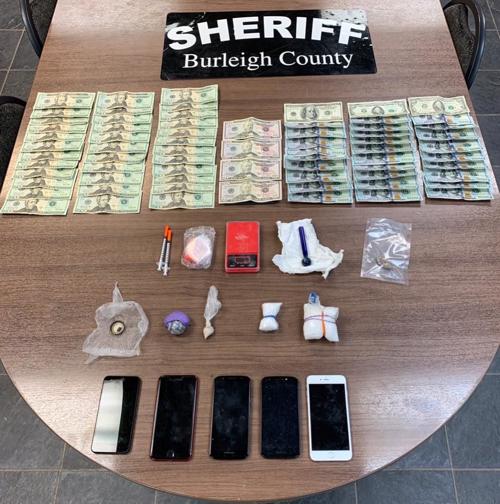 Two people were arrested Saturday in a traffic stop turned drug bust.
Marshall William Stafford, 32, and Misty Lee Painte, 35, both of Fort Yates, face multiple felony drug charges after a traffic stop Saturday morning on Interstate 94.
According to an affidavit, a Burleigh County deputy stopped a vehicle on I-94 in Bismarck because it was driving without headlamps. The deputy identified Painte as the registered owner of the vehicle, who had an expired driver's license. Stafford was a front seat passenger.
You have free articles remaining.
The deputy detected "a strong odor of burnt marijuana emitting from the inside of the vehicle" and conducted a search of the vehicle, according to an affidavit. He found hypodermic needles and 99 grams of methamphetamine.
Stafford and Painte were arrested and brought to the Burleigh-Morton Detention Center.
A detention staff officer searched Painte and found 24 grams of meth and 49 grams of heroin in her bra, as well as $4,000, according the affidavit. The heroin has a street value of nearly $14,000.
Stafford has a criminal record in Washington state and Montana, according to the affidavit.
Painte is currently in jail on a $50,000 bond. Stafford is also in jail on a $25,000 bond.