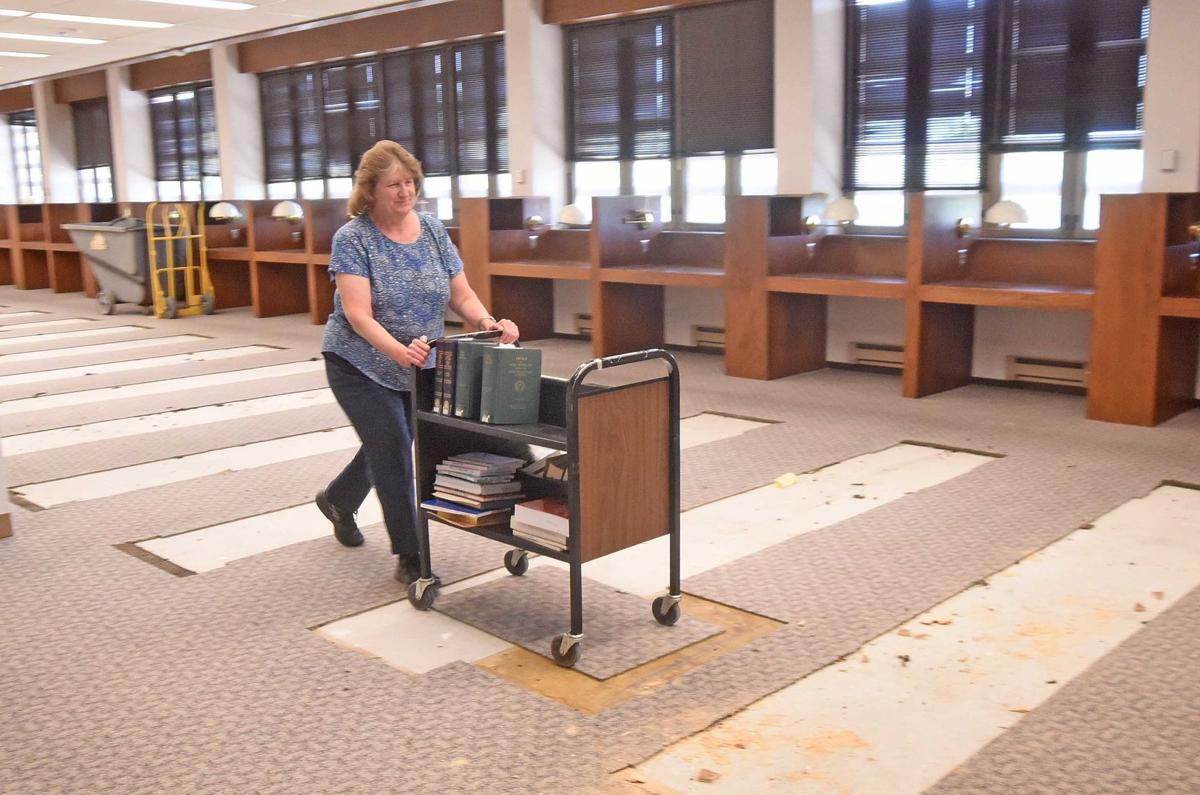 Staff of the North Dakota Supreme Court Law Library have been discarding more than 67,000 books over the span of more than a year.
"I can tell you, it's been devastating to see them go, but we understand the impetus," Legal Self-Help Center Director Catie Palsgraaf said.
The 2019 Legislature budgeted $970,000 to remodel the library in phases for judicial branch information technology staff, Supreme Court staff attorneys and the Self-Help Center for the general public.
Demolition work begins Monday with a Sept. 30 completion date. Staff are to be settled in by late December, State Court Administrator Sally Holewa said. 
Cost savings drove the project. Holewa said the court can save about $394,000 every two years, about $253,000 of which is for IT staff rental space in downtown Bismarck. IT staff will be relocated to the library space in the Judicial Wing of the state Capitol. The project also will expand the staff attorneys' offices.
The library's collection appears to date at least to North Dakota's statehood in 1889, according to Law Library Assistant Paula Amelsberg.
Palsgraaf said she and Amelsberg went title by title through the library to determine books' potential resale value and shipping costs, which were "prohibitively expensive."
Most of the books were thrown away because they were either obsolete or available online, according to Holewa.
The move was a long time coming but is still hard to see happen, she said.
"As a book lover, it's very difficult to watch this collection go out the door," Holewa said.
"Quite a large number" of titles were kept for the library's annex due to their uniqueness or value, she said. Amelsberg said Dakota Territory and North Dakota materials were saved.
"That stuff is important to keep," she said. 
The vast majority of the collection had been discarded before the coronavirus pandemic halted the culling process, Palsgraaf said. About 10-15% of the library's books are stored in 500 boxes left to sort.
Self-help research assistance is available by phone and email. Most self-help resources are electronic, Palsgraaf said. Subscription access is available to online legal research services Westlaw and LexisNexis.
"We have quite a robust number of resources available on the Self-Help Center website, and so that will just continue to grow," Palsgraaf said.