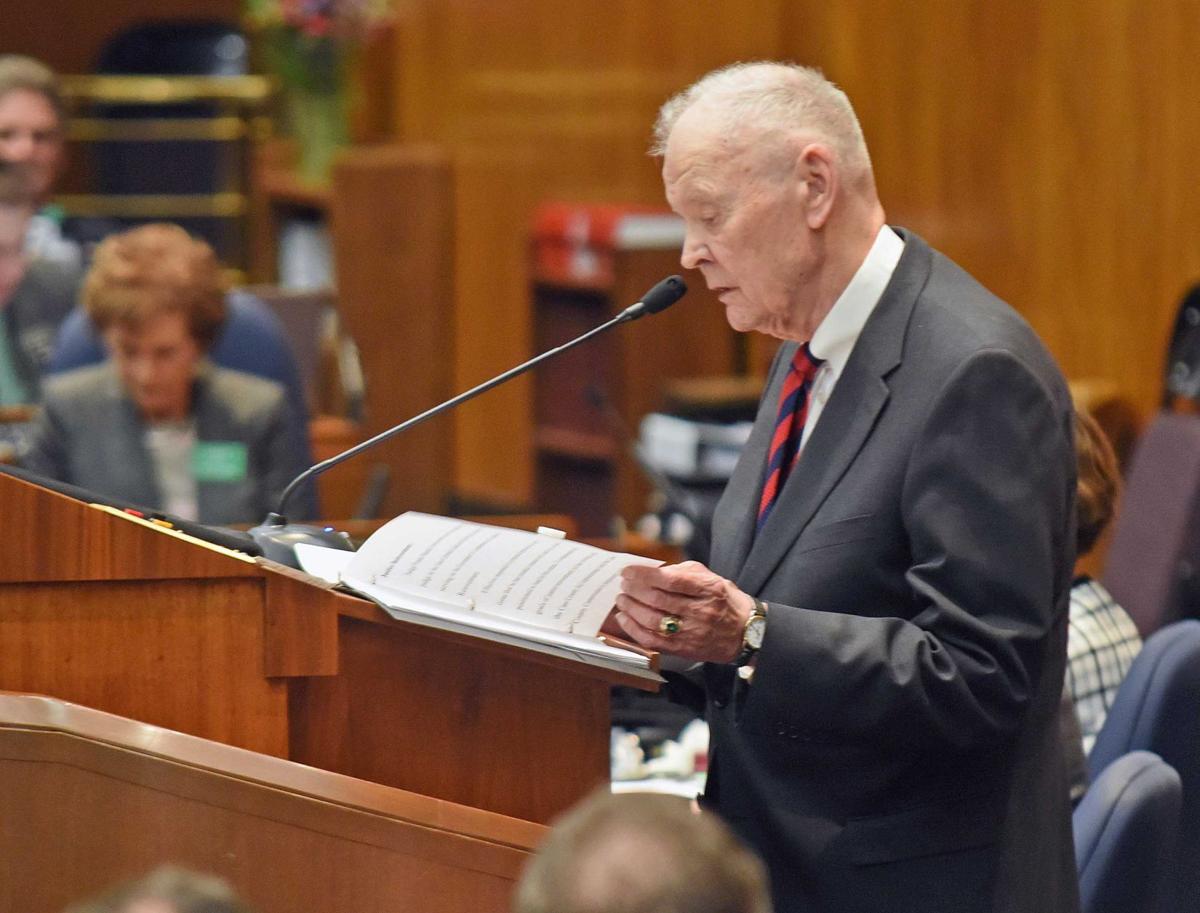 North Dakota Supreme Court Justice Gerald VandeWalle says he is doing better in his recovery from COVID-19.
The state's longest-serving justice was hospitalized with a blood clot in his lung on Aug. 24 following a chest X-ray, days after being discharged for rehabilitation to regain his strength following a three-week hospital stay. He said on Monday that he is doing "much better" than 2 ½ weeks ago.
"I'm progressing. I'm not sure how fast, but I am progressing," VandeWalle, 87, told the Tribune by phone from his room at Sanford Health Bismarck.
"The blood clot's not the main portion anymore," he said, but he will be on blood thinners for the next six months.
He's lost weight, though it was mostly water, he said. He's still experiencing shortness of breath, but his use of oxygen "is down to very little," VandeWalle said.
He also has not yet recovered his senses of taste and smell lost following his COVID-19 diagnosis about six weeks ago. He was first hospitalized on Aug. 3 in Sanford's COVID-19 unit. Doctors previously told him he is no longer contagious.
He received treatments of convalescent plasma and the antiviral drug Remdesivir, neither of which seem to be successful, he said.
"This COVID stuff is no joke," VandeWalle said.
He has been walking "as much as I can" and still keeping up with his work on the court. Fellow justices, family and current and former law clerks have visited him, which he said has been "wonderful."
VandeWalle has been on the high court since 1978 and has four years left on his current 10-year term. He was chief justice from 1993 through 2019. Last year he did not seek another five-year term leading the court due to declining energy. 
Justices and judicial staff have been working mostly remotely amid the coronavirus pandemic. The court will continue remote oral arguments through at least September.
Be the first to know
Get local news delivered to your inbox!